Bullpen woes: fact or fiction?
We'll be emptying out the FOXSports.com Fantasy Baseball mailbag on Friday, but this question from Morris in Calgary deserved special attention:
"About the bullpen news article: aren't closers doing worse than usual? Every night I feel like I see three or four blown saves or bad jobs by relievers. Any idea if this is true? Because it's driving me nuts."
This question caught my eye for three reasons:
1. It marked the 10th time I've received an email from the Calgary area in the past month. Apparently I'm huge in Alberta.
2. Research for this appeal had a Baseball-Reference/Fangraphs wormhole all over it, one of my favorite work-time passions right up there with co-op pranks and Tecmo Bowl games at lunch.
3. I concurred with Morris: it did seem like closers were mired in a collective struggle.
The latter mindset likely descends from the events of April 2, when SEVEN firemen – Joe Nathan, Jonathan Papelbon, Jim Johnson, Glen Perkins, Jason Grilli, Nate Jones and Jose Veras – were charged with blown saves. Had this performance occurred today, baseball fans wouldn't have batted an eyelash. After all, crazy things happen on the diamond on a daily basis. Last night alone bestowed Albert Pujols joining the 500 HR Club, Jose Fernandez and Alex Wood combining for 25 strikeouts and, perhaps most impressively, the human butterball Brayan Pena swiping second base. MLB Fever…CATCH IT!
Alas, given the mercurial nature of fantasy owners in the opening weeks of the season, these blow-ups were treated as DEFCON-1 predicaments. Paranoia was so rampant that we dusted off the PENdemic! column.
But are relievers really that bad this campaign or are we simply lacking perspective? Entering Wednesday's games, bullpens are converting 65.67 percent of save opportunities. Seem low? In theory, it is, but not as much as you think. Last April, major leaguers turned in a 69.02 mark, up from 2012's 66.67 rate. Yet this year's figure is identical to 2011's output and even better that 2010's 63.10 percentage.
While it's commonly believed that the spring belong to those on the mound, the bullpen numbers tell a different tale, as conversion rates improve during the summer months. To note, the average save percentage from the past four Aprils hovers at 66.02 percent versus a 69.08 mark for the entire season. If the 2014 campaign falls in line with its predecessors, relievers should begin closing the door at a more elevated frequency in no time.
However, the "save" might be the most puffed up stat in sports, and certainly not an accurate barometer of a reliever's production. Using measurements like strikeout/walk/home run rates, left on base percentage, FIP and WHIP, it appears this year's crop of relievers are going above and beyond the call of duty:
YEAR K/9 BB/9 HR/9 LOB% FIP WHIP
2014 8.49 3.81 0.80 73.70 3.69 1.32
Despite the fantasy community's belief that an ominous cloud has covered major-league bullpens this season, the skies have been relatively clear. In truth, labors from big names like Detroit's Nathan and Oakland's Johnson, coupled with the absence of Aroldis Chapman, makes this situation crueler than its actual state.
So hang in there, Morris from Calgary. Your roto relievers will take the occasional plunge, but as the life of a bullpen arm is akin to a roller coaster, they will undoubtedly climb out of the valley.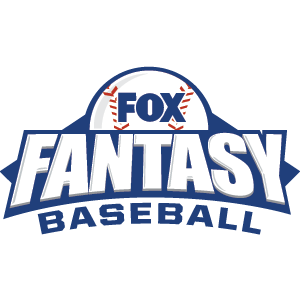 FOX Fantasy Baseball
Join or Create a Free League
Play Now!