Should fantasy baseball owners buy or sell Junior Guerra on the waiver wire?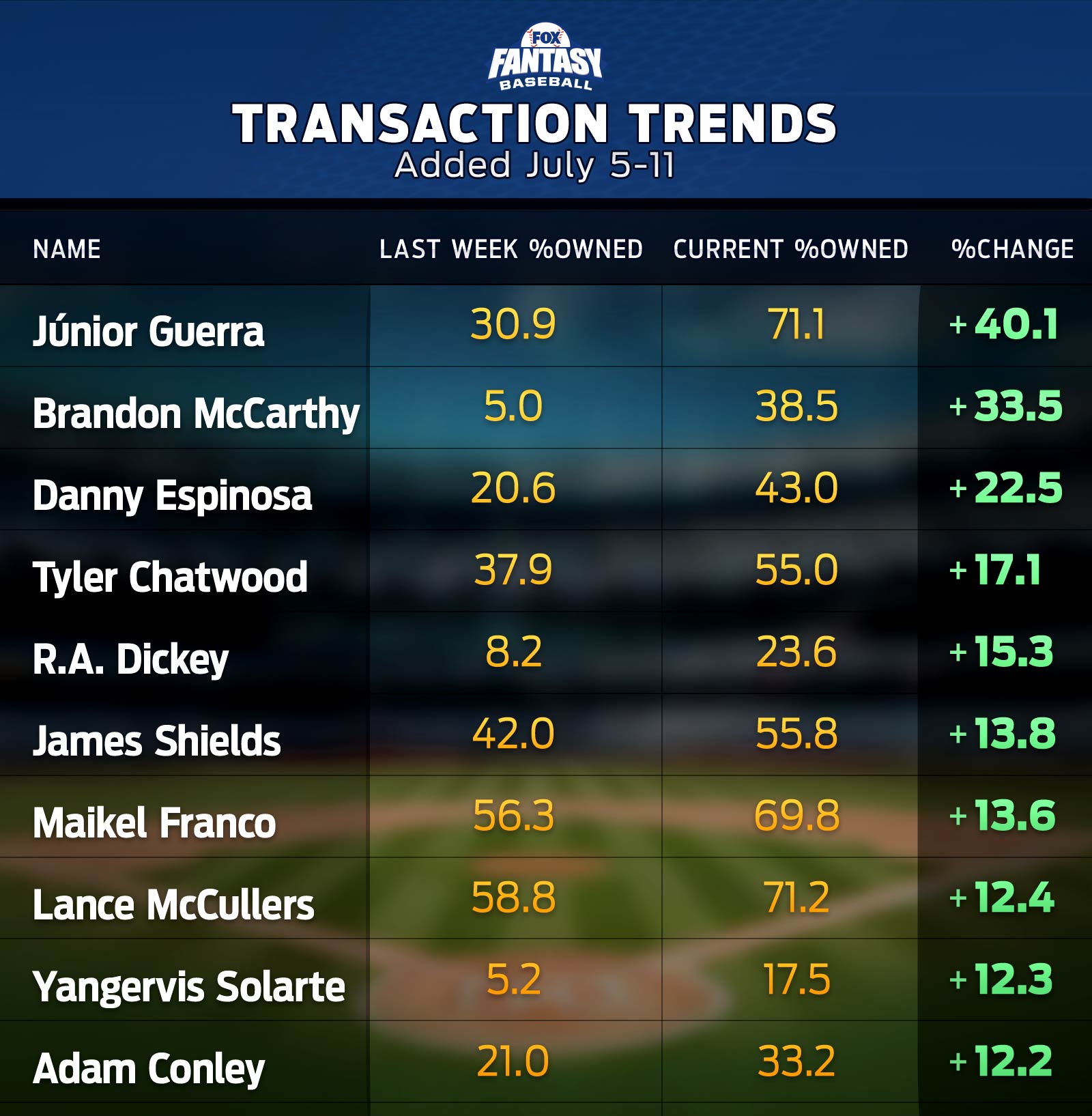 He may not be 57-year-old Julio Franco at the plate or 59-year-old Satchel Paige on the mound, but at 43 years old Bartolo Colon is an All-Star. He's also one of 38 starting pitchers aged 30 or older who have qualified for innings minimums at the break (min. 88 IP). Those 38 starters have averaged seven wins on their 2016 resumes.
Now, if you fiddle with the "qualified" setting and set the minimum innings pitched to 80, Brewers' 31-year-old hurler, Junior Guerra, stands out. In 13 starts, he's 6-2 with a 7.87 K/9 rate in 13 first-half starts. Guerra's current 3.06 ERA ranks 20th in MLB, right behind Max Scherzer's 3.03 (127 IP). His 1.07 WHIP ranks ahead of Jon Lester and Jake Arrieta.
Before this season, Guerra had only appeared in three MLB games — then with the White Sox. So, at 31 years old, he's in his rookie season. Using the FanGraphs database, I searched for all 30-year-old-or-older rookie starting pitchers from 2000-2016. Here's the list sorted by total wins for that season:
So, if Guerra wins four games in the second half of the season, he'll rank atop his fellow late-bloomers as winning the most games as a starting pitcher during his rookie season after the age of 30 years old. Although his 4.14 xFIP suggest some regression is likely, Guerra has only allowed five earned runs over the past 28 innings pitched. Not bad for a guy who pitched in a variety of unaffiliated leagues from 2009-2014. His innings peak to-date was just over 150 innings pitched during the 2011 season. As this Baseball Prospectus article points out, his arm has fewer professional miles on it than Jimmy Nelson.
Fun Fact: if you expand the season window from 1950-2016, only one 30-year-old-or-older rookie starting pitcher finished with more than nine wins. Art Fowler won 12 games for the Redlegs in 1954. No relation, but great trivia question.
A combination of injuries and minor league demotions led to a heavy starting pitcher sell-off on the fantasy waiver wire before the All-Star break. If you need Matt Harvey replacement advice, be sure to check out my top picks to target. My hope is that we see the Cardinals' Alex Reyes sooner rather than later. His nasty fastball and crippling breaking ball were a sight to see during the 2016 Future's Game in San Diego on Sunday. Here's the video evidence: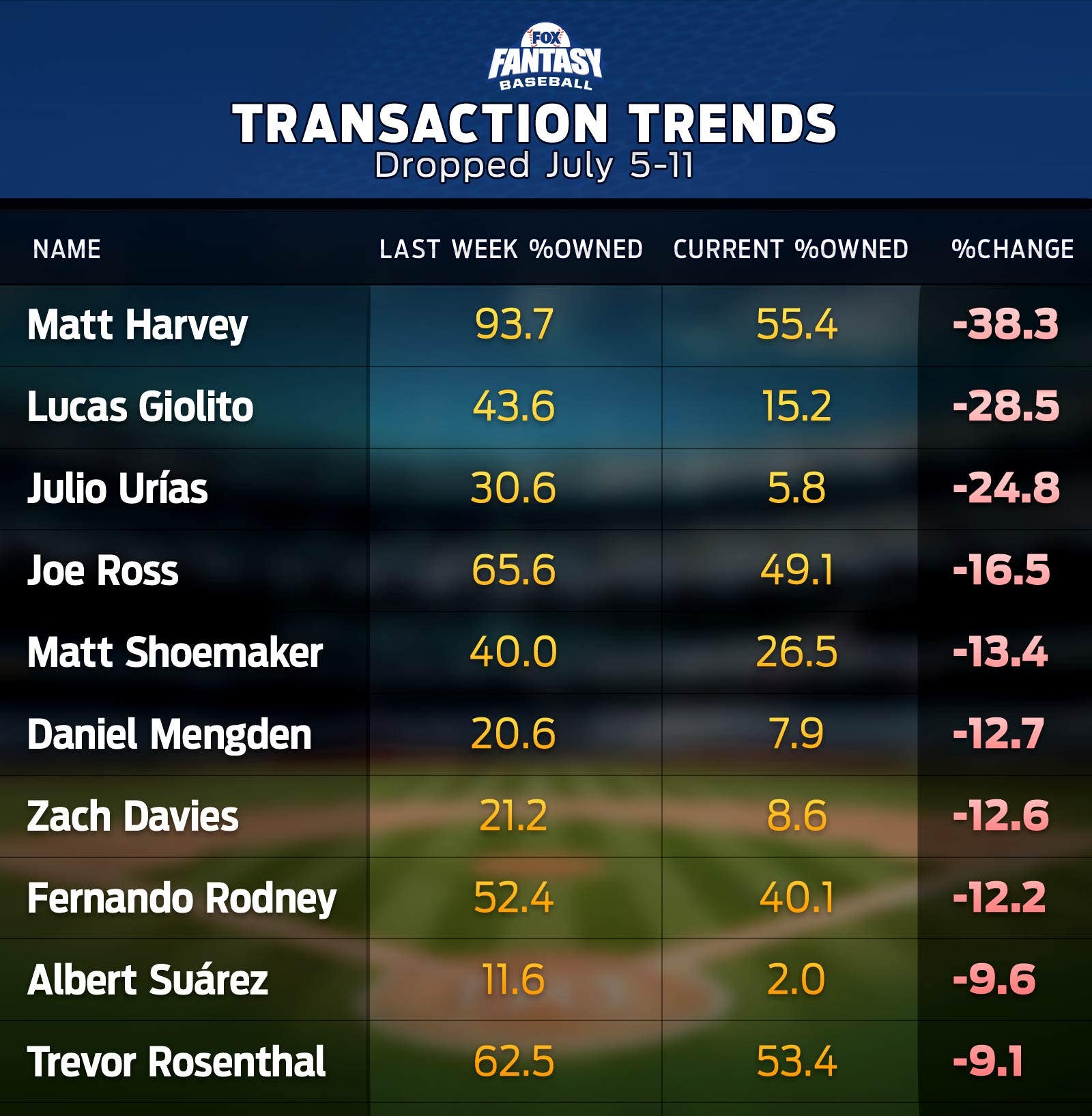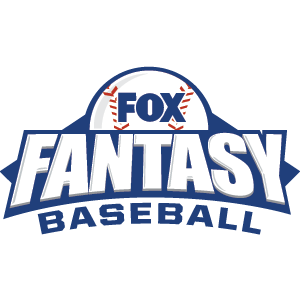 FOX Fantasy Baseball
Join or Create a Free League
Play Now!