Team Preview: Boston Red Sox
2013 Fantasy Preview: Boston Red Sox
This team will need to wear name tags for the first few weeks of spring training, because the offseason turnover was astounding. Necessary, but astounding nonetheless.
Offseason moves:
Traded for RP Joel Hanrahan
Don't be fooled by the save numbers. Hanrahan has shutdown stuff, but walked 36 batters in 59 2/3 innings last season as the Pirates' closer. The Fenway faithful ought to be very forgiving after his first couple of walk-walk-homer blown saves. Hanrahan is a fantasy time bomb.
Signed C/1B Mike Napoli
Fenway should be friendly to Napoli's righthanded power, but so was the Ballpark at Arlington. It's hard to know how his hip issues will affect him – they're detailed here – but any guy with 30-homer potential that qualifies at catcher is OK in my book. He's No. 6 in my catcher rankings, but he'll play mostly first base for the Sox.
Signed OF Shane Victorino
A long slump after being traded to the Dodgers helped drop Victorino's BA to .255, but the move to hitter-friendly Fenway should be a good one for his fantasy prospects. He has averaged 14 homers and 31 steals over the past five seasons.
Signed SP Ryan Dempster
Dempster is a solid starter who isn't as good as his early 2012 numbers. He is what he is – a 4.00 ERA, slightly-above-average-strikeout kind of guy. Maybe a low-end SP4 in mixed leagues.
Signed SS Stephen Drew
Drew has struggled through injuries over the past two seasons, but still appears to have some pop after hitting five homers in September.
Signed OF Jonny Gomes
The Green Monster looks to be a perfect fit for Gomes, but he never could hit righties much. He says he doesn't want to platoon, but probably will opposite some combination of Daniel Nava, Ryan Sweeney and Ryan Kalish.
Signed C David Ross
Ross has more home-run pop than he normally gets credit for, and could reach double digits even on the short end of a platoon.
Lost OF Cody Ross via free agency
Ross should be the same guy in Arizona that he was in Boston. That's not bad.
Projected Lineup
1. Jacoby Ellsbury CF
2. Shane Victorino LF
3. Dustin Pedroia 2B
4. David Ortiz DH
5. Mike Napoli 1B
6. Will Middlebrooks 3B
7. Jonny Gomes/Daniel Nava LF
8. Stephen Drew SS
9. Jarrod Saltalamacchia/David Ross C
A shoulder injury pushed Ellsbury toward fantasy flop status after his breakout 2011. He's being drafted as a top-15 outfielder, and carries some upside near the end of Round 2.
A healthy Pedroia is what Dick Vitale would call a stat sheet stuffer – .300-30-100-80-20. Let's hope he gets back to that level after struggling through a thumb injury last season. Middlebrooks needs to be a lot more patient, but third basemen with 30-homer potential aren't easy to find. Finally, the bet here is that the Red Sox will decide – probably before the trade deadline – that Saltalamacchia's awful OBP isn't worth his solid power.
Rotation
1. Jon Lester
2. Clay Buchholz
3. Felix Doubront
4. Ryan Dempster
5. John Lackey
CL: Joel Hanrahan
Come back, Jon Lester! Please! Revise your previous expectations for Buchholz if you haven't already – he's a 4.00 ERA guy with a subpar K rate, and a shaky draft pick in mixed leagues. Doubront's K rate makes him interesting in deeper leagues, but he's far from a sure thing with such sketchy control. Even if Lackey makes a solid return from his lost 2012, his upside is low.
If Hanrahan flops, Andrew Bailey is the obvious backup option to close. Those of you looking to speculate on saves should have Bailey near the top of your list.
Big questions:
Which Ellsbury will we see?
For starters, let's get the 33 homers from 2011 out of our heads. What if Ellsbury hits close to 20, bats close to his career average of .297, scores 104 runs (which he averaged in his last three full seasons) and steals 40-50 bases. Those numbers are extremely valuable, and your only real gamble would be on his health. I'm in.
What happened to Jon Lester, Fantasy Ace?
Bad luck in BABIP and LOB% didn't help, but Lester's declining strikeout rate is cause for worry. His rankings have been all over the board, but if you can grab him as an SP3, he could be a bargain.
Is Ortiz healthy?
The Sox think that Ortiz's recovery from his Achilles' tendon injury will have him ready in time for Opening Day. Who's in on the 37-year-old DH-only with the bad wheel? You are, since he probably won't cost you more than a ninth or tenth-round pick.
Sleeper
Gomes, who could hit 20-25 homers in a part-time role. However, the more he plays, the bigger an impact his bad BA will have on your fantasy squad. Ryan Lavarnway (see below) fits here as well.
Top prospects
Ryan Lavarnway, C – Lavarnway's home-run power slipped at Triple A and Boston last season, as he hit only 10 homers in 472 at bats. Let's not forget about the 34 homers he hit the year before, or the 22 from the year before that, or the strong BAs he's posted at all his minor-league stops. Lavarnway is going to produce, even if he spends only a half-season in Boston.
Jose Iglesias, SS – Iglesias isn't a good fantasy prospect, because he can't hit at all, and his speed might max out at 12-15 steals. However, his glove is so good that he might push his way into the Red Sox lineup if anything goes wrong with the Stephen Drew experiment. Your league doesn't give bonus points for fielding, right?
Xander Bogaerts, SS – The 20-year-old Bogaerts might not stay at shortstop and is probably a couple of years away from Boston, but his bat could be big-time. Get on him, keeper leaguers.
Matt Barnes, SP – Barnes, 22, blew through A ball last season, and is the Sox' best picthing prospect. He was drafted out of college, and prospect hounds seem to think he has the polish and ability to advance quickly.
Jackie Bradley, OF – The 22-year-old Bradley batted .317 with nine homers and 23 steals between A ball and Double A last season. With Ellsbury's free agency looming, Bradley could be in the lineup in 2014.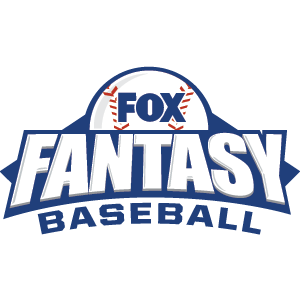 FOX Fantasy Baseball
Join or Create a Free League
Play Now!