Fantasy Preview: Toronto Blue Jays
Break up the Jays! Many think this retooled team is the AL East favorite, and there's plenty of fantasy production waiting to be plucked from their roster.
Offseason moves:
Traded C Jeff Mathis, SS Yunel Escobar, IF Adeiny Hechavarria, OF Jake Marisnick, SP Henderson Alvarez, SP Anthony DeScalfani and SP Justin Nicolino to Marlins for C John Buck, SS Jose Reyes, UT Emilio Bonifacio, SP Josh Johnson and SP Mark Buehrle
Reyes is the big name here, as he'll lead off and become a huge factor in AL-only leagues.. However, Johnson is still pretty good, and Bonifacio's speed will have a big impact if he gets regular playing time. Buehrle is a low-K guy whose ERA should be 4.00 or higher. Did you know he's never thrown fewer than 200 innings in his 12-year career?
Traded C Travis d'Arnaud, C John Buck, OF Wuilmer Becerra and RHP Noah Syndergaard to Mets for C Mike Nickeas, C Josh Thole and RHP R.A. Dickey
Dickey and his NL Cy Young Award move to the AL East, where some bigger bats will be waiting. He'll start for the Jays on Opening Day.
Signed IF Maicer Izturis
GM Alex Anthopoulos said during the offseason that Izturis is the favorite to win the second-base job. Hmm … let's get into further detail on this one below.
Signed OF Melky Cabrera
How will a positive PED test that resulted in a 50-game suspension affect the MelkMan? He's batted .322 since the beginning of 2011, with solid power and speed. You can be skeptical because of the drugs if you want to, but I'm buying.
2013 Fantasy Rankings: C | 1B | 2B | SS | 3B | OF | SP | RP
2013 Fantasy Baseball Sleepers: C | 1B | 2B | SS | 3B | OF | SP | RP
Projected Lineup/Rotation
1. Jose Reyes SS
2. Melky Cabrera LF
3. Jose Bautista RF
4. Edwin Encarnacion 1B
5. Colby Rasmus CF
6. Brett Lawrie 3B
7. Adam Lind DH
8. J.P. Arencibia C
9. Emilio Bonifacio/Maicer Izturis 2B
Now that's a solid lineup. If Bautista (wrist) is healthy, he and Encarnacion – whose 2012 was NOT a fluke – have a good chance to combine for 80 home runs. Rasmus pretty much is what he is at this point – an outfielder with 20 homers and a horrible batting average/OBP. Lawrie might be the most interesting guy in the lineup after being ridiculously overhyped at this time last season. Note: we told you so in the Jays' 2012 fantasy baseball team preview. If he improves just a little at age 23, a .280-20-20 season is in play. Arencibia is a stereotypical second catcher for mixed leaguers – 20-plus homers, bad BA. Lind could be a .260, 20-homer sleeper, but he's not far removed from being banished to the minors at age 29.
Rotation
1. R.A. Dickey
2. Brandon Morrow
3. Mark Buehrle
4. Josh Johnson
5. Ricky Romero
CL: Casey Janssen
Dickey is the ace, and he whiffs a lot more batters than your average knuckleballer. Also, he's been good for three years running, not just 2012. Morrow improved last season (2.96 ERA), but again couldn't stay healthy. If he starts 30 games, look out. Johnson's healthy season didn't produce a performance improvement, and he's a mystery right now. Romero was one of 2012's biggest fantasy flops, and it's hard to find reasons why we should look for a big bounceback.
Janssen was lights-out after stepping into the closer's role last season, and there's no reason to think he can't excel at the job again. However, the Jays' website reported in January that the returning Sergio Santos will "likely push (Janssen) for the closer's role," so we'll need to keep an eye on this situation.
BIG questions:
Will Dickey be the same guy in the AL East?
The Yankees, Rays, Red Sox and Orioles were second, sixth, eighth and 12th in the American League in runs last season, so let's not reflexively fall into the trap of considering the division a powerhouse. However, the switch to the DH league is bound to hurt a little. Projections seem to have his ERA in the 3.50 range, with his typically strong control/WHIP. If last year's strikeout rate holds, he'll be fine to draft as a high-end SP2.
Who will start at second base?
As noted earlier, Anthopoulos said that Izturis is the favorite, and that's all we have to go on until spring training begins. However, Bonifacio is basically Izturis' equal as a hitter, is almost five years younger, and has game-changing speed. If Bonifacio wins the job – or at least plays enough to get 400 plate appearances – he'll be a huge fantasy speed asset with 40-plus steals. Just remember that he'll be eligible at OF-only on draft day. Speaking of the outfield, why don't they put Bonifacio in center field and bench the overrated Rasmus?
Can Josh Johnson become an ace again?
Johnson's past shoulder issues may affect his velocity forever, so while it's nice to wish that he'll regain ace status, it's just that – a wish. Maybe he'll start pumping high-90s heat again, stay healthy, and have a sub-3.00 ERA. However, he's being drafted as an SP3 in mixed leagues, and that sounds about right.
Sleeper: Janssen
There's some job-security risk with Santos around, but you could say that about a lot of closers. Check Janssen's 2011 and 2012 stats – he been terrific for two full seasons.
Top prospects
Anthony Gose, OF – Gose has big-time speed, but the Jays' offseason trading binge left him without a job. If he makes the club as a backup, AL-only owners might want to take a flier. However, the next option in case of an outfield injury might be Bonifacio before Gose.
Aaron Sanchez, SP – From an offseason FanGraphs article that mentioned scouting comparisons for Sanchez: "Player comps included Matt Garza on the low end and Justin Verlander, 'if everything broke just right.'" It does NOT say that Sanchez WILL be Justin Verlander, and Sanchez is a 20-year-old who's likely to start the season in A ball. People seem to really like his stuff, though.
D.J. Davis, OF – Davis isn't a high-ceiling prospect, and he won't turn 20 until June. He's really fast, and might become a decent hitter.
2013 Fantasy Rankings: C | 1B | 2B | SS | 3B | OF | SP | RP
2013 Fantasy Baseball Sleepers: C | 1B | 2B | SS | 3B | OF | SP | RP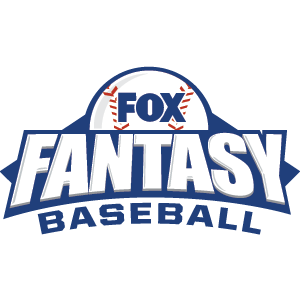 FOX Fantasy Baseball
Join or Create a Free League
Play Now!