Bleacher Report: Ten to save your season
What makes fantasy baseball so special is that the season is long — very long, actually. This extremely long season sometimes makes it hard to keep up with the roster adjustments and player pickups that can help managers claim glory in their leagues.
With the first half of the season concluding, the All-Star break signals a new hope for many league managers — the hope that their team can turn it around, make the league playoffs and bring home an offseason full of bragging rights.
In order to win those bragging rights, though, the rosters need to be adjusted. Let's face it — we all don't draft as well as we think we do.
The following lists are composed of players available in at least 50 percent of ESPN Fantasy Baseball Leagues. These guys are studs worth picking up.
Five Hitters
5. Franklin Gutierrez, OF, Seattle
Only owned in 16.9 percent of ESPN leagues, Gutierrez has really been an intricate part of the success in the great Northwest. It doesn't matter at all in fantasy, but he's also very underrated with the leather.
(.295/10/43) 42 R, 21 XBH, 5 SB
4. Colby Rasmus, OF, St. Louis
The sweet-swinging Cards rookie is only owned in 12.8 percent of leagues. He's a strong NL ROY candidate, and I'm going to go out on a limb and say that hitting in front of some guy named Albert Pujols may help a bit.
(.278/11/34) 46 R, 31 XBH, 1 SB
3. Andrew McCutchen, OF, Pittsburgh
Since being called up in the beginning of June following the Nate McLouth trade, McCutchen's been the main offensive weapon for the Pirates (37.4 percent league owned). The kid can fly and is the closest thing the Pirates have right now to an untouchable player.
Stats through 36 games: (.292/2/23) 24 R, 16 XBH, 7 SB
2. Nyjer Morgan, OF, Washington
I know, I know — he plays for the Nats. That doesn't mean he doesn't have huge upside, though, as he's another kid who can fly. Trading for him from the Pirates may end up being one of the best moves the Nats have made in their short history (43.2 percent league owned).
(.280/2/29) 45 R, 16 XBH, 24 SB
1. Kendry Morales, 1B, Los Angeles Angels
No Mark Teixeira, no problem. The switch-hitting first baseman of the Halos, owned in 41.9 percent of ESPN leagues, has really taken advantage of the increase in playing time this season. Morales is another prime example of why the Angels are the envy of the rest of the league.
(.284/15/49) 39 R, 41 XBH, 1 SB
Five Pitchers
5. Brad Bergesen, SP, Baltimore
Bergesen was the organization's minor league pitcher of the year in '08, but nobody expected he'd be the ace of the staff midway through his rookie campaign. The kid's got a great sinker, reminiscent of a young Derek Lowe. He's only owned in 5.7 percent of leagues!
16 GS, 6-3 (W-L), 3.54 ERA, 53 K, 1.20 WHIP
4. Ricky Romero, SP, Toronto
Romero, the No. 6 overall pick in the '06 draft, is really putting together quite a season. He's already drawn comparisons to some guy named Johan Santana and will most likely be the ace of the team up north once Roy Halladay departs (50 percent league owned).
13 GS, 7-3 (W-L), 3.00 ERA, 69 K, 1.26 WHIP
3. Nick Blackburn, SP, Minnesota
This guy could easily have 10 or 11 wins if he had some help from his bullpen. Nonetheless, after spending six years in the minors with the Twins, Blackburn's having a stellar season in '09. It's certainly stellar enough to be owned in more than just the 25 percent of leagues he's owned in.
18 GS, 8-4 (W-L), 3.06 ERA, 54 K, 1.28 WHIP
2. Scott Feldman, SP, Texas
Another success story coming out of Texas these days, where pitching is actually part of the game. A sidearm sinkerball pitcher from Hawaii, Feldman's proof the system implemented by Nolan Ryan and Mike Maddux is working. He's only owned in 4.7 percent of leagues! Come on guys!
15 GS, 8-2 (W-L), 3.83 ERA, 46 K, 1.18 WHIP
1. J.A. Happ, SP, Philadelphia
Placed into the rotation at the end of May to relieve the struggling Chan Ho Park, Happ hasn't looked back since. The lefty's dominated the league and will be a mainstay in the Philly rotation for the foreseeable future. He's owned in 19.3 percent of leagues.
10 GS, 6-0 (W-L), 2.90 ERA, 61 K, 1.17 WHIP, 1 shutout
* While researching these pitchers I discovered that Joba Chamberlain of the Yankees is owned in 94 percent of ESPN fantasy leagues. Chamberlain also has fewer wins, a higher ERA and a higher WHIP than all five of the pitchers on this list.
17 GS, 4-2 (W-L), 4.25 ERA, 78 K, 1.56 WHIP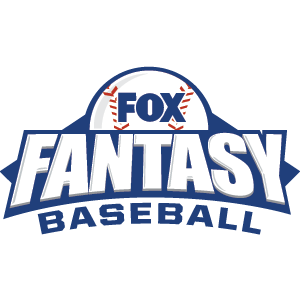 FOX Fantasy Baseball
Join or Create a Free League
Play Now!