Bleacher Report: Solid outfield options
The last two weeks have shown owners that what happens in April does not necessarily dictate what's going to happen in July. Players will get off to hot or cold starts and then suddenly turn on a dime to produce effectively.
The changes aren't always easy to anticipate. Sure, some statistics lead owners to anticipate a turn for the better or worse, but often times a player's tendencies are unexplainable.
One who's gone for the better is Ryan Ludwick, as he's been swinging a hot bat for the last two weeks. He struggled early on, and the indications from reports are that his balance has been off at the plate.
The correction's largely been made by the St. Louis outfielder. The window to buy low on him is closing, if not already closed. Ludwick's hit four home runs over the last 15 days while driving in 17 and hitting .439.
Shin-Soo Choo was drafted based on a short stint seen at the end of last season. He's fallen flat in the last two weeks, having gone seven for his last 38. Choo swings a nice bat, but the Cleveland lineup isn't exactly setting the world on fire.
Grady Sizemore's struggled, Travis Hafner's been inconsistent and Mark DeRosa's no longer around to provide help for Cleveland's ballclub.
Choo's still a decent fourth option in most leagues, but owners who can upgrade the position shouldn't be afraid of doing so. Given that Cleveland is listening to offers for nearly everyone, a further depleted lineup is going to hurt Choo's chances to produce.
This isn't to say to go out and actively drop Choo, but owners need to be open to change.
The more owners see Jason Bay at the plate, the more concern has to emerge.
Bay hasn't swung a particularly good bat since April. The power numbers are still there, but he can't hit anything but fastballs right now.
If you've seen Bay at the plate, you'll notice that pitchers have been keeping the ball down and away on him. He hasn't been patient and has jumped at some poor pitches. Because he's struggling with the off-speed pitches, his ability to turn on fastballs has been somewhat impacted.
Bay's more likely to turn it around than most hitters because of the lineup he's in, but this isn't the same player many drafted in early rounds. Look for him to increase his average closer to .275, but he's obviously not a .300 hitter.
The loss of Jay Bruce for the next few weeks is going to cause some lineup changes as well. He'll be out six to eight weeks, basically putting a return towards the end of August, at best.
The question owners have to answer will be if Bruce can still compete at a high level and help them moving into the playoffs. In leagues with a DL spot, keep him on your roster just to have the option available.
In leagues that don't have this feature, the recommendation should be to cut ties and be able to pick up some statistics. Bruce can't help if he isn't playing, and that's going to be the case going forward.
Plenty of options are available to help stem the tide. Many of these are going to help in average much more than Bruce was while not sacrificing power.
Pittsburgh's found another diamond in the rough, but he may prove to be just coal in the long term. Garrett Jones had a 10-game hitting streak entering Sunday, hitting everything thrown his way.
During that streak, he has six home runs and has hit .325 since the start of the month. The issue for Jones is that he's being pushed by players sitting in Triple-A for the Pirates.
Lastings Milledge is struggling defensively, but has hit the ball well for Indianapolis. He's largely buying time before he's recalled to play left field for Pittsburgh.
Jones is likely to be the recipient of a demotion when the time comes. Still, for the time being, ride him while he's hot.
Jones could provide some short-term relief for owners who need a power boost. To add to his cause, he's stolen three bases in his limited at-bats.
While not necessarily pegged as a legitimate option heading into the season, Franklin Gutierrez has emerged of late to bring some complete offense to the Mariners and fantasy owners alike.
Gutierrez has had his ownership jump seven points in the last two weeks, but is still available in 75 percent of all leagues. He's largely been playing every day in Seattle. His numbers over the last two weeks have produced four home runs, 11 RBI and a .348 average.
With Magglio Ordonez repeatedly in the doghouse of manager Jim Leyland in Detroit, Marcus Thames has taken over. Thames missed the early part of the season with a rib injury, but should be remembered for hitting 25 home runs in just 103 games last season. In 2007, he hit 18 home runs in 84 games, and he had 26 in 110 games in 2006.
This year, in 135 at-bats through Sunday, Thames was hitting a home run every 13.5 at-bats. It's a pace not likely to keep up at this level, but it's certainly one that could find him with another 20-25 home run season and a .265 average with moderate playing time.
Thames should most closely replicate the numbers that would've been seen by Jay Bruce owners.
It's always nice to close up with some speed options. Nyjer Morgan's taking over center field duties pretty quickly down in Washington. He's picked up seven steals in the last two weeks and is still only 50 percent owned.
Not only is the outfielder stealing bases, but he's also hit .385 in that time. With Michael Bourn hitting .244 over the same period, Morgan's a much better long-term option for owners looking to improve in steals.
This article was originally published on Elmhurst Pub Roundtable.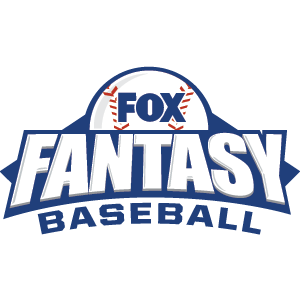 FOX Fantasy Baseball
Join or Create a Free League
Play Now!