Bleacher Report: Analyzing Boston's trades
The Red Sox made a pair of trades yesterday, so let's take a look at their potential fantasy impact for the remainder of 2009.
Trade #1: Red Sox trade P Hunter Strickland & SS Argenis Diaz to Pirates for 1B Adam LaRoche
Let's take a look at what the Red Sox gave up first. Neither of the prospects the Sox traded were among their top 10 according to Baseball America prior to the season.
Pitching for Low Single-A, Strickland had gone 5-4 with a 3.46 ERA and 1.16 WHIP over 83 1/3 innings of work. He has a K/9 of 5.51, though his control's been solid with a BB/9 of 1.40. The stats are alright, but he doesn't seem like a big loss for the Red Sox, a team overflowing with pitching options.
Diaz was at Double-A, hitting .253 with 0 HR, 24 RBI, 21 R and 7 SB in 277 AB. The talk is that his ticket is the glove, and it had better be, given those numbers. He obviously has little power and hasn't shown much speed, either. Considering the Red Sox are desperately looking for a long-term fix at shortstop, the fact they were willing to part with Diaz for a player who will be a free agent at year's end speaks volumes.
Garrett Jones is going to likely get regular at-bats at first base now, which looks appealing, but I wouldn't get too excited. He's a 28-year-old rookie who spent parts of five seasons at Triple-A prior to this season.
Yeah, he's shown a lot bit of pop, but nothing like this. Take advantage while he's hot, but don't bank on him to continue this pace. His Triple-A career high was 24 HR, and he's currently posting a HR/FB of 37.5 percent (and a groundball rate of 47.3 percent). There's little chance of him maintaining that type of rate.
As for LaRoche, he offers great insurance for the Red Sox, who have seen Mike Lowell miss his share of time due to problems with his hip. LaRoche is a well-known streaky hitter, one who tends to get hot in the second half of the season. Just look at the past three seasons:
2006 – .323, 19 HR, 48 RBI
2007 – .312, 8 HR, 37 RBI
2008 – .304, 14 HR, 42 RBI
The problem for owners who've had him stashed, waiting for him to catch fire, is he's now going to be a part-time player. With Lowell, Kevin Youkilis and David Ortiz already in place, he's only going to see sparse ABs to give one of those players a random day off. Unless Lowell is forced to miss a considerable amount of time, I don't see LaRoche getting the opportunity to make a significant impact in the second half.
If you have a deep bench then sure, keep him stashed away. If you don't, I wouldn't hesitate to cut him at this point.
Trade #2: Red Sox traded Julio Lugo to Cardinals for Chris Duncan and a player to be named later or cash
The fact that the Red Sox got anything of substance for Lugo amazes me. He was hitting .284 with 1 HR, 8 RBI, 16 R and 3 SB in 109 AB. He's likely to be used in a utility role, possibly seeing time at 2B, SS and OF.
Could the Cardinals catch lightning in a bottle and see him force his way into the lineup on a daily basis? It wouldn't completely shock me, but it's a long shot at best.
Those in NL-only leagues should definitely keep an eye on him, just in case. For everyone else, I wouldn't even bother at this point.
Duncan's been terrible for St. Louis, hitting just .227 with fve HR in 260 AB. For someone said to have a lot of power, he hasn't shown it the past two seasons. I know he was hurt last year, but still.
He's a spare part for the Red Sox and is unlikely to have any fantasy value whatsoever.
What do you think of the Red Sox two trades? Which player gets the biggest fantasy boost? Whose value is hurt most?
This article was originally published on Rotoprofessor.com.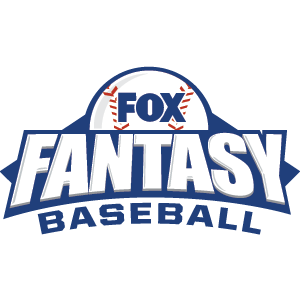 FOX Fantasy Baseball
Join or Create a Free League
Play Now!