Bernie on the Scene
Not all baseball observers agreed with San Francisco's selection
of center fielder Gary Brown in the first round of the 2010 first
year player draft. In reality, that's what makes the June draft so
intriguing. There are always differing opinions.
Brown was a high school baseball hero at Diamond Bar High School
in Diamond Bar, Calif. (the same high school as Jim Edmonds; in
fact, his uniform, No. 22 was retired in 2007). He was good enough
to be named to the second team on the All-American High School
outfield. His abilities in 2007 earned him a selection by the
Athletics in the 12th round of that year's draft. He chose not to
sign, opting instead to attend Cal-State Fullerton.
The 22-year-old right-handed hitting speedster had an
outstanding career at Fullerton having been named to the Big West
Conference All-Star Team outfield in 2010 as well as being the
Conference Player of The Year. He was named to the Second Team
College All-American team. Brown led his league in runs scored,
hits, batting average and on-base percentage. His skills led Brown
to receive a $1.45M signing bonus from the Giants. At one point,
Brown indicated he really didn't want a full-time regular "job"
after having experienced bagging groceries at a supermarket.
Playing professional baseball was much more to his liking. Oh, and
he's superstitious as well. On his Twitter and Facebook accounts,
Brown says that he carries chap stick in his back pocket for good
luck. He also likes people watching.
What made Brown such a standout in high school and college?
Begin with the fact his speed from home to first from the right
side of the plate is usually 3.9 seconds or better. He's been
clocked as fast as 3.69. That type of speed is a plus-plus tool
around which to build a career. He makes good contact at the plate
and he has begun to flash considerable power. The combination of
speed and power bring Red Sox center fielder Jacoby Ellsbury to
mind. Certainly it's way too early to think Brown could have an
Ellsbury type career, but it is entirely possible. I compare him
more to the Angels' 6-foot-1 Peter Bourjos, a player that is making
continued progress as an extremely good defensive center fielder
with blazing speed. Some people think he's more like Reggie
Willits, another speedy Angels outfielder. Certainly, Brown's
six-foot, 185-pound frame is similar to Willits. But I think
Bourjos is a better comp, although Brown has more power.
Speed and defense are an attractive combination to major league
clubs. It's difficult to find leadoff type hitters. Guys that can
run and play center field are usually moved along in organizations
and given the chance to play. Then it's up to them to hold their
job. Speed alone does not guarantee major league success. Joey
Gathright had blazing speed, but he was unable to get on base
enough to keep his job. Frankly, Brown can do more than just run
and steal bases. To illustrate his effective hitting prowess, Brown
won the California League Player of the Week award May 8 after
hitting .433 on a 13-for-30 week. He had five doubles, one home
run, scored four runs, stole two bases and drove in 12 runs. Not
bad for a guy pegged as merely a basestealer.
Stealing bases is Brown's main ticket to the big leagues. Once
in his baseball career Brown is said to have stolen second, stole
third and then when the catcher returned the ball to the pitcher,
Brown stole home.
There are some aspects of Brown's game that need refinement. For
example, he has been criticized for not seeing enough pitches and
not taking enough walks. That's the same criticism Bourjos has
heard in his early years with the Angels. Some scouts don't think
Brown's arm is strong enough to play center field, and arm strength
is always an issue for an outfielder. Some throws from deep center
field are the most difficult to make in baseball and hitting the
cut-off man is crucial. Arm strength, or lack thereof has been an
issue surrounding Juan Pierre throughout his career and ultimately,
it's what forced him to left field. Teams still try to take an
extra base on Pierre even though he's moved to left. So the issue
with Brown is real. I'm sure he'll do just fine and his arm will be
strong enough to play regularly. If he can hit, walk and get on
base he'll be playing.
My biggest concern regarding Brown is his constant foot movement
as he awaits the pitch at the plate. The shifting of the feet must
provide a comfort level for Brown. However, if the pitch arrives
when his weight is not shifting properly, he could be getting
himself out. Generally, hitters are more successful if their weight
shift is consistent and lacks excessive movement or fidgeting. Some
players tap their toe, and some players lift a leg just before they
swing. Brown shifts his feet. If it works for him, that's all that
matters. At some point, however, some hitting coach may try to
change that little nuance. For example, this spring the Phillies
tried to change Domonic Brown's hitting mechanics. It confused him
and detracted from his progress, and now he's back to his old
comfort zone.
Brown's statistics thus far this season at High-A San Jose in
the California League are as follows:
287 at-bats, .328 with six homers and 47 RBI along with 32
stolen bases and 14 times caught stealing. Brown has walked 25
times and struck out 48. His OPS is .876.
By comparison, Bourjos has walked only 16 times in 240 at-bats
at the major league level.
To date in his professional career, it's probably fair to say
that Brown has outplayed his reputation. He's a better overall
hitter than projected at draft time. He is beginning to show much
better plate disciple and is making more consistent contact. He's
been able to put the barrel of the bat on the ball and he's hitting
with power.
Brown is probably headed for the leadoff position in the Giants'
lineup. He'll move up the minor league chain rather quickly because
of his ability to make things happen. Once he arrives in San
Francisco, it's likely he will steal bases, get lots of leg hits
and play quality defense in center field. He could be a fixture in
the outfield for years to come, probably starting in late 2012.
Blazing speed will bring excitement and energy to the game and
force the defense into mistakes. Bunts and dribblers could become
as good as a double once he steals second base.
Speed changes games. Maybe not as much as a three-run homer
breaks open a game, but speed makes things happen. That's the type
of player I think the Giants have in Brown; a game-changer. He's a
player that will cause the opposition to make mistakes. I like his
upside, and I like his flair for being a bit "edgy."
To this observer, it's fairly obvious that this chap will
stick.
Follow @BerniePleskoff on Twitter.
Bernie Pleskoff is a former pro scout for the Houston Astros and
Seattle Mariners. He is a graduate of the Major League Scouting
Bureau's Scout School in Phoenix.
Get a FREE RotoWire 10-day trial (no credit card required) at
href="http://www.rotowire.com/users/ad_jump.asp?id=700">RotoWire.com

.
Article first appeared 6/23/11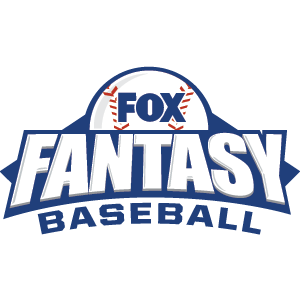 FOX Fantasy Baseball
Join or Create a Free League
Play Now!