Behind the Numbers: 2014 MLB awards
With the Angels baseball's first team to clinch a playoff spot, it's safe to say we're firmly in the home stretch of what has been a great season of baseball. Hopefully you're still competitive in at least one of your leagues, but if not, and it's a keeper league, may your team be full of players like Kris Bryant, Mike Trout and Clayton Kershaw. As we have just a couple weeks left for this column, we'll use this week to hand out some hardware. Undoubtedly, Mike Trout will be the AL MVP and Clayton Kershaw the NL Cy Young winner, but who have been the most valuable fantasy player this year? Of course, Trout and Kershaw have been fantasy gold, but they were first-round picks, so we already had lofty expectations. For me, the most valuable players are those who put up big numbers and had lower average draft positions.
THE "REAL" AWARDS
National League
Cy Young – Clayton Kershaw. Should be a unanimous vote, though Johnny Cueto's season isn't too shabby either: first in innings, first in strikeouts (one ahead of Kershaw), second in ERA (Kershaw), second in wins (Kershaw) and second in WHIP (Kershaw).
MVP – Clayton Kershaw. Tough for a pitcher to win this, but two factors at play here: First, there is no Mike Trout in the NL. Giancarlo Stanton, Jonathan Lucroy, Andrew McCutchen and probably Cueto will round out the top-five, but there is no obvious No. 2 finisher. Second, the Dodgers can pretty much mark a "W" on the calendar every time Kershaw starts, no matter how poor the offense.
ROY – Jacob DeGrom. Billy Hamilton is the more valuable fantasy player given his 56 steals, but Hamilton also has a .298 OBP and little power. He's also been successful on just 71.8 percent of his stole-base attempts, negating much of the value that his legs provide. Meanwhile, DeGrom has a 2.68 ERA, 9.0 K/9 and 2.8 BB/9 in 21 starts.
American League
Cy Young – Felix Hernandez. This is a two-man contest, but even though Chris Sale has the slightly better ERA (1.99 vs. 2.14), Hernandez has thrown 56 more innings with seven more starts. Both are deserving, but that's a very wide innings gap.
MVP – Mike Trout. No one is really close this year and the Angels have already clinched the division. This should be unanimous.
ROY – Jose Abreu. .323/.384/.602 makes this one obvious. Masahiro Tanaka may have made this a race had he stayed healthy, but Abreu should also get some top-10 MVP votes.
MOST VALUABLE FANTASY PLAYERS
Catcher
Jonathan Lucroy (MIL) – Lucroy leads all NL position players with a 6.2 WAR in a season in which he's played a whopping 141 games while batting .303/.371/.477 with 13 homers, 67 RBI and 71 runs. A below-average 7.5 percent HR/FB rate leaves Lucroy five short of last year's HR total, but overall, his offensive game has stepped it up a notch. More walks, fewer strikeouts and fewer swings-and-misses have Lucroy firmly in the discussion as an MVP candidate. In some order, the top-three NL MVP finishers appear likely to be Lucroy, Clayton Kershaw and Giancarlo Stanton.
Least valuable – Wilin Rosario (COL) – Injuries are a factor, but he wasn't that good when healthy this year.
First Base
Anthony Rizzo (CHC) – If Andrew Cashner weren't a consistent DL candidate, I'd say this swap was a win-win, but with Rizzo batting .280/.376/.520, it's advantage Cubs in that one-for-one swap. Thanks to a poor top-of-the-order in Chicago, Rizzo's 31 homers have resulted in a mere 72 RBI, but that's going to change next year as the team around him improves. More line drives, fly balls, home runs and perhaps some better luck has allowed Rizzo to improve his BABIP from last year's .259 to .302 this season, fueling a 47-point BA increase. The power is no surprise, but after batting .233 and being on average an eighth-round pick in 12-team mixed leagues, Rizzo is probably looking at a third-round ADP in 2015.
Least valuable – Chris Davis (BAL) – Still has power, but can he hit .250 next year? I'm not so sure.
Second Base
Anthony Rendon (WAS) – Rendon qualifies at both 2B and 3B this year and will again in 2015, but we'll consider him a 2B for the purposes of this piece. A great lineup around him has allowed Rendon to score a whopping 108 runs to go with a .287/.348/.476 slash, 20 homers and 80 RBI. He's probably not going to make a leap to 30-plus homers next year, as Rendon looks to be more of a gap hitter who can turn on the occasional fastball, but mix in 15 steals with that power and you have a huge return on investment for a player pegged with a 238 average draft position. As the sixth overall pick in the 2011 draft, Rendon has been on our radar for a few years, but where do we project him after this year's breakout? The ability is there for him to be a perennial .300 hitter, but I'd anticipate incremental improvement in 2015 – .290-23-95, 15 SB. I'm not quite convinced he's ready to go .300-30-110 just yet.
Least valuable – Jason Kipnis (CLE) – Take Brian Dozier's stat line and add 50 points of BA and that's what we thought Kipnis would be this year. Instead he's batting .243 with six homers.
Shortstop
Danny Santana (MIN) – He's played just 90 games, but congratulations if you were able to add him to your roster earlier this year. Santana has hit a healthy .318/.355/.470 with seven homers and a valuable 16 stolen bases. For context, if you project his 61 runs scored over 150 games, that's 102 runs. Sure, the 4.7 percent BB% is a bit of a long-term concern, as it's unlikely Santana is going to sustain a .394 BABIP over the course of his career, but given his speed, something in the .340 range is certainly possible. He's probably more of a .280 hitter next year, but if Santana can improve his BB% a point or two, he has the speed to steal 30 bases and perhaps approach 10 home runs.
Least valuable – Xander Bogaerts (BOS) – He's shown recent improvement, but we were hoping for more than a .240 BA.
Third Base
Josh Harrison (PIT) – Harrison has really come out of nowhere. Todd Frazier is also a candidate, but it's not a huge shock that he's hit 26 homers. Harrison, on the other hand, wasn't expected to get much playing time much less hit .318 with 13 homers and 17 stolen bases. And even though his home runs won't turn heads at the position, he has shown good power with 36 doubles. No player in baseball has as many doubles in as few at-bats as Harrison's 472. He's slugging .506 (2nd among third basemen) with a .189 ISO (fifth) and is second only to Frazier (20) in stolen bases among third basemen.
Least Valuable – David Wright (NYM) – With a late-second round ADP, Wright's .269/.324/.374 batting line with a mere eight home runs in 586 at-bats is more than disappointing.
Outfield
Michael Brantley (CLE) – Only Ben Revere has a lower K% than Brantley's 8.3, and that sort of contact ability has helped propel the outfielder to a .322/.381/.500 line that includes 19 homers, 89 runs, 94 RBI and 21 stolen bases. He's always had a low strikeout rate (11 percent in 2013), but what's changed about his game is the power:
ISO:
2011 – .118
2012 – .114
2013 – .112
2014 – .178
That's a huge change. It's not like Brantley is simply turning doubles into homers either, as he had just 26 doubles and 10 homers last year in a similar number of PA, but this year he's at 40 doubles with the 19 home runs. Brantley's fly balls are travelling just three feet further on average this year according to baseballheatmaps.com, but his HR/FB rate has improved from 6.8 to 12.7 percent and he is hitting more line drives, many of which are finding the gaps. This may very well wind up as the best season of his career, but Brantley should still be worth a third-round pick in 2015.
J.D. Martinez (DET) – Probably gets the award for best waiver-wire addition this year. Martinez is batting .310/.355/.562 with 22 homers and six steals in 397 at-bats. All this after posting an OPS of .686 and .650 the last two seasons in Houston. Besides the power, the big change has been a walk rate that has improved from 3.2 to 6.5 percent year over year, as Martinez is still striking out at a 26.3-percent clip. He's also benefitted from an inflated .387 BABIP, but let's not rain on his parade too much. He'll likely regress some next year, but after batting just .265 in August, Martinez is back at it again this month to the tune of .346/.426/.692, so he's not going away.
Charlie Blackmon (COL) – A 4.8 BB% has suppressed some of Blackmon's value, but a .280/.326/.425 slash with 17 homers and 28 steals is still excellent, particularly given we projected eight home runs and 11 stolen bases. Blackmon did hit .309 last year, but it did so with a .366 BABIP, a mark that has dropped to .309 this season. Blackmon, however, has improved his walk rate over last year's 2.7 percent while dropping his K% from 19.0 to 14.7, so perhaps this is something he can maintain in 2015. Blackmon is batting just .233/.261/.329 away from Coors Field this season, so you can consider using him at home only, but either way, considering the HR and SB numbers, he's provided an excellent return.
Least valuable – Jay Bruce (CIN), Mark Trumbo (ARI), Wil Myers (TB) – Bruce's power decline is the most alarming aspect of his awful season (.152 ISO vs. .200-plus from 2009-2013). Trumbo's low BA isn't exactly a huge surprise, while Myers' struggles have been the most perplexing after an impressive 2013 debut.
Starting Pitcher
Corey Kluber (CLE) – Kluber looks to be a lock to finish somewhere in the top-three AL Cy Young voting with Felix Hernandez and Chris Sale. Kluber's 2.45 ERA leaves him tied for third in that category, with his 230 strikeouts ranking third. His already-excellent 2013 metrics have improved across the board in 2014, including K/9 (9.7 vs. 8.3), BB/9 (1.95 vs. 2.02) and GB% (48.7 vs. 45.5). Kluber struggled some with the long ball last year (.92 HR/9), but he's improved in that area as well this season, and age 28, there should be plenty of good baseball ahead of him.
Phil Hughes (MIN) – That whole "change of scenery" theory? Yeah, there may be something to that. Hughes goes from the New York pressure cooker to having modest expectations in Minnesota and has seen his ERA drop from last year's 5.19 to 3.56 this season. His 8.1 K/9 is easily a career high in any season in which he's made at least 15 starts, and Hughes' 0.74 BB/9 is awe-inspiring and has him at a league-high 11.0 K/BB. Another key is that for a guy with a 1.2 HR/9 for his career, this year's 0.69 mark represents a nice improvement. It seems as if he's been around forever, but this is still just Hughes' age-28 season, so he should have plenty of more good years left in him as long as he stays healthy.
Dallas Keuchel (HOU) – Keuchel recorded a 5.15 ERA and 1.54 WHIP in 153.2 innings for the Astros last year, so I had no idea THIS was coming: 3.00 ERA, 1.18 WHIP, 6.5 K/9, 2.2 BB/9. Keuchel has been remarkably consistent all year, never allowing his ERA to rise above 4.00 after April 10, and never allowing more than five earned runs in a start all year. He generates nearly 3.6 ground balls per fly ball and with the improved control, Keuchel has been able to more than "get by" on a fastball that averages a pedestrian 89.7 mph. He's going to have some outings in which he's hit around, but the "throw strikes and keep the ball on the ground" approach should continue to work. The relative lack of strikeouts limits his fantasy upside, but the value should continue to be there, particularly as the team around him improves.
Least valuable – Justin Verlander (DET), Ubaldo Jimenez (BAL), Justin Masterson (STL)
Relief Pitcher
Zach Britton (BAL) – Yet another failed starter turned successful closer, Britton has reinvented himself out of the Baltimore bullpen, notching 35 saves with a 1.74 ERA. In relief, his average fastball has spiked from 91.6 mph on average last year to 95.1 mph this season, and he's allowing a whopping 7.5 ground balls per fly ball. Britton's 7.2 K/9 keeps him from being an elite closer, but when you can generate that many grounders, pitching to contact on occasion isn't the worst thing. He should be a lock to be the team's closer next year unless the O's screw this up and try him back in the rotation.
Least valuable – Ernesto Frieri (Free Agent). We had Frieri projected to record 36 saves, but he notched just 11 with a 7.34 ERA before being released by the Pirates earlier this month. Oops.
Regan is a five-time Fantasy Sports Writers Association award winner. Follow @vtadave on Twitter. Get a FREE RotoWire 10-day trial (no credit card required) at RotoWire.com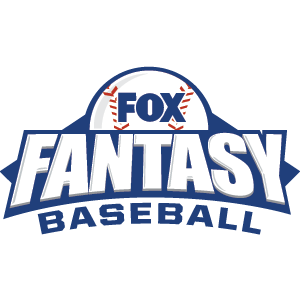 FOX Fantasy Baseball
Join or Create a Free League
Play Now!