Behind the fantasy baseball numbers – Week 1
Adam Wainwright has made a lot of batters look foolish over the years, but this wasn't exactly the debut that Hamilton owners were hoping for. The big concern, of course, for Hamilton entering 2014 wasn't what he was capable of on the basepaths, but whether he could reach base often enough for his legs to do their magic. Once Hamilton batted .327/.381/.527 with six walks and went 9-for-9 in SB attempts this spring, those fears appeared to alleviate, and Hamilton shot up draft boards everywhere. Monday, however, brought all those fears back, and though it's, of course, just one game, Hamilton is going to need to hit to keep his job. The Reds have Chris Heisey as a fourth outfielder, and Heisey batted .310 with six home runs this spring and has some experience in center, so keep an eye on this one. Ultimately I think Hamilton will hit enough to stick around and steal 60-80 bases, but a 2-for-4 with a steal effort soon would be a welcome sight.
Two years ago, Cliff Lee had a 3.16 ERA, 8.8 K/9 and 1.2 BB/9 in 30 starts for the Phillies. His record that year? 6-9. Monday, Lee allowed eight runs over five innings and struck out just one. His record in 2014?: 1-0. In a fun-filled opener, the Phillies bested the Rangers, 14-10, with several notable performances:
Cliff Lee – He gets the Cubs this weekend, so unless he implodes in that one as well, he should be fine.
Ben Revere – 3-for-6, 2 runs, SB, 3 RBI – Revere batted leadoff in this one and should continue to slot there this season. He can be an asset in the leadoff slot, even with a 5.2 percent career walk rate, as his speed and contact ability should allow him to hit in the .290-.300 range and perhaps more. His stock is already up.
Cody Asche – 3-for-4, 4 runs, 2 RBI, double, HR – Monster game for a player who is widely expected to be out of a job by June with top prospect Maikiel Franco lurking in Triple-A. Asche hit just .235/.302/.389 for the Phillies in 179 plate appearances last year, but he posted an .850 and .837 OPS in the minors, so maybe there is some upside to his bat after all.
Jimmy Rollins – 1-for-6, grand slam – Rollins is back in the two-spot after apparently mending fences with manager Ryne Sandberg. The home run is a good sign after Rollins saw his ISO drop from .177 to .097 last year, but I suspect he'll be hitting near the bottom of the order at some point this season.
Leonys Martin – 2-for-4, walk, run, 2 RBI – Martin did his damage batting eighth, but I expect at some point he'll flip-flop with Elvis Andrus, who hit second on Monday. I'm starting to warm up to Martin's fantasy prospects.
Tanner Scheppers – 4 IP, 8 H, 7 ER, 3 BB, 2 K, HR – Pretty sure Scheppers will be the first Opening Day starter to head to the bullpen this year. Sometimes you just don't mess with success, as Scheppers averaged just 93.3 mph with his fastball Monday after a 96.3 mph mark last year allowed him to post a 1.88 ERA in 76 relief appearances. He'll likely see at least two more starts, but Yu Darvish and Matt Harrison are both due back this month.
Again, we shouldn't overreact to Opening Day, but these performances are worth noting.
Speaking of not overreacting, I'll say it here: I think Rendon will finish as a top-six fantasy second baseman. In fact, I'd much rather have him than, say, a player like Matt Carpenter. The acquisition cost will be much lower, and Rendon has more power potential, as much speed (very little), and if he can hit his way into the top half of the lineup, Carpenter's runs scored won't be that much higher. Now, Rendon may not hit .300-plus as Carpenter should this year, but he'll easily exceed last year's .265 based on what I saw this spring and on Monday (2-for-5, double, HR, 4 RBI). Remember, this was a guy once in the conversation for the No. 1 overall pick in the draft when the Nationals grabbed him at No. 6 in 2011. I think his upside is .285-25-90.
With Adam Eaton and Avisail Garcia seemingly locked into Center and right field, respectively, the White Sox entered 2014 likely looking at a left-field platoon of De Aza versus right-handers and Dayan Viciedo versus southpaws. Well, De Aza is already doing his best to relegate Viciedo to irrelevancy, homering twice on Opening Day and driving in three runs. De Aza, who turns 30 next week, is coming off a season in which he batted .264/.323/.405, but proved to be a fantasy bargain with 17 home runs and 20 stolen bases. The power was a bit unexpected after he hit just nine homers in 585 plate appearances in 2012, but De Aza may be poised to top 20 long balls in 2014. De Aza regressed slightly last year in that his walk rate dropped from 8.0 to 7.4 percent while he fanned in 21.8 percent of his plate appearances after 18.6 percent in 2012.
With Eaton on board hitting leadoff, De Aza found himself in the seven hole, which probably isn't ideal for his stole-base totals, but it could afford him more RBI opportunities. Just five of De Aza's 2013 home runs came after the All-Star break, but it's obviously far too early to predict another second-half power fade. The fact that De Aza batted .302/.355/.460 versus southpaws last year would seem to indicate that he has the potential to be far more than a platoon guy. Viciedo batted just .257/.296/.413 versus LHP in 2013, so it's not like he's some lefty masher. Expect to see regular at-bats for De Aza, with 15-20 homers looking like an early lock.
McGehee Monday: 2-for-4, walk, 2 doubles, 4 RBI, batted cleanup
Could be McGehee be another MLB washout who finds himself after a stint in Japan? After batting .217/.284/.358 for the Pirates and Yankees in 2012, McGehee understandably received little MLB interest last winter, ultimately going overseas and playing for the Rakuten Golden Eagles in Japan. There, McGehee batted .292/.376/.515 with 28 home runs, resulting in his 2014 return to the big leagues.
The Marlins' top position prospect, Colin Moran, plays third base, but while his upside is high, Moran has yet to appear in a game above Low-A ball and is probably at least a couple years off. Other options could include Derek Dietrich, Donovan Solano and eventually Ed Lucas (DL), but the door is wide open for McGehee to keep this job. He can probably hit 20 home runs given 550 plate appearances, but after batting .223 and .217 in his last two full big-league seasons, can McGehee hit .250 this year? He had BABIPs of .254 and .251 those years, so if those can turn around, it's possible we could see something like .255/.310/.450. Not great, but still solid NL-only type value.
Another game, another 11 strikeouts and a two-run homer surrendered to Mike Trout for ace Felix Hernandez, but it was the young Seattle bats that grabbed my attention on Opening Day:
Justin Smoak – 2-for-4, BB, double, HR, 3 R, 3 RBI – Batting cleanup, Smoak was a one-man wrecking crew against Jered Weaver and the Angels bullpen. Coming off a spring in which he batted .292/.368/.523, this looks to be a make-or-break season for the former top prospect. Smoak has never hit higher than .238 nor has he driven in more than 55 runs in a season. I'm not expecting a huge season by any means, but after Smoak increased his walk rate from 9.2 to 12.3 percent last year, there may be a .250-25-80 type season in him this year.
Dustin Ackley – 2-for-4, BB, triple, R, 3 RBI – Performances like this could quickly move Ackley out of the eight hole. Ackley batted .382 with 10 extra-base hits and a team-leading 16 RBI this spring, and his 1.011 OPS ranked second behind shortstop Brad Miller. Ackley has a .661 career OPS in nearly 1,500 plate appearances, so it's safe to say that development path has been a disappointment. Ackley did hit .300 in his final 100 2013 at-bats after a stint in Triple-A, so it's possible that this could be "his year" to figure things out. Given he was the No. 2 overall pick in the 2009 draft, I've given him the benefit of the doubt, but even my patience is wearing thin.
Kyle Seager – 1-for-3, 2 BB, HR – Seager batted just .191 this spring, but I still think he can another step forward this year. Seager improved slightly (32 points of OPS) against LHP last year, but continued progress there would certainly help. He also hit just .181 over the final six weeks of 2013, likely a result of playing most every day. Assuming he's in better shape this year (supposedly he is), avoiding such a drastic second-half fade will help his numbers. I put his 2014 ceiling at .275/.350/.470 with 25-plus homers and 90 RBI.
Mike Zunino – 1-for-5, triple – Zunino tripled and struck out four times in an interesting 2014 debut. He batted .239/.345/.478 this spring and should be much improved this year after a broken hand in July had a serious impact on his 2013 season. Yet another high Seattle draft pick (No. 3 overall, 2012), Zunino could be a top-five offensive catcher in his prime. That won't happen this year, but if he's productive enough to log 450 plate appearances, Zunino could hit 15 homers and hopefully bat in the .260 range.
Abraham Almonte – 2-for-5, double, RBI, CS – Who? Yes, it's rare that I look at a box score and not recognize a name, but that's the case here. The only Almonte I recall is the infamous Danny Almonte, he of the Little League World Series. This Almonte, though, bears watching, as he had a solid debut atop the Seattle order Monday. Almonte played ahead of Corey Hart, who sat against the right-handed Jered Weaver, with the M's going with an outfield of Ackley, Almonte and Michael Saunders, with Logan Morrison at DH. Hart is more than a platoon guy, but the Mariners want to protect his health by limiting his time in the outfield. If Almonte keeps hitting, he'll make that dilemma easy for manager Lloyd McClendon. Almonte batted a solid .314/.403/.491 with 20 steals and 11 home runs for Triple-A Tacoma last year, so he's worth a look. He has a .350 career minor league OBP and has some speed, and he should be in the lineup most days leading off.
Regan is a five-time Fantasy Sports Writers Association award winner.
Follow @vtadave on Twitter. Get a FREE RotoWire 10-day trial (no credit card required) at RotoWire.com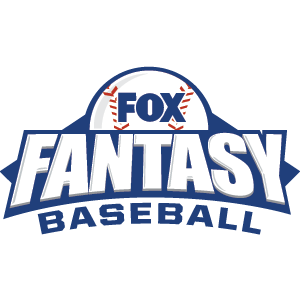 FOX Fantasy Baseball
Join or Create a Free League
Play Now!