What to do with rookie pitchers
(Note: All stats are prior to Thursday's games.)
Baseball has been blessed with a plethora of young pitching in the first half of the season. Whereas June usually serves as the platform to promote adolescent arms, eight rookies have already accumulated 10 or more starts for their respective teams. Additionally impressive has been the young guns' efficiency, as 11 pitchers with five starts or more have a sub-4.00 ERA heading into July. Led by aspiring aces like Michael Pineda, Jeremy Hellickson and Zach Britton, the 2011 rookie class has largely avoided growing pains, making an unprecedented impact in fantasy leagues.
Which is why, if you're judicious, you should unload any freshman fireballers you may harbor.
Understandably, this won't be the most popular of proclamations. One of the undervalued indulgences in fantasy is to see budding ballplayers come to fruition, especially when you chanced a draft pick on said player. Not only does tracking their performances in box scores and highlight shows become a daily delight, but their development validates your draft day astuteness to the dismay of all your league adversaries. Good times all around.
Unfortunately, the statistical evidence illustrates that this success is fleeting. Among the rookie pitchers from 2010 who made 18 or more starts, only Jhoulys Chacin, Jaime Garcia, Madison Bumgarner and Brian Matusz owned WHIP figures lower than the league average of 1.35, with Garcia, Chacin and Bumgarner as the only ones with a sub-4.00 ERA. The WAR stat wasn't too kind to the company of 2010 colts either, as only Garcia (3.2) and Chacin (3.0) finished in the top 50. While wins are an arbitrary indicator of a pitcher's value, it's worth noting only Garcia and Wade Davis finished the season with more than 10 victories.
Another influence to be acquainted with is inning restrictions. Always conscious of avoiding a Mark Prior-esqe nightmare, organizations have been cognizant of confining rising pitch counts for their promising pitchers. In order to dodge long-term effects of exhaustion, teams have begun to shut down their prized prospects in late August or early September. This mindset is totally justifiable; however, it could render your rookies useless come fantasy postseason.
Obviously this counsel is not pertinent to all fantasy formats and circumstances. Those in keeper leagues may want to retain the services of a rising star (specifically, Pineda and Hellickson). Closers Craig Kimbrel and Jordan Walden are immune from this assertion as well, as relievers aren't held to the same inning accountably as their starting rotation brethren. But history has attested that sustained success from the likes of Josh Collmenter (2.71 ERA, 0.96 WHIP), Dillon Gee (3.32 ERA, 1.18 WHIP) and Brandon Beachy (3.04 ERA, 1.03 WHIP) is unlikely.
If you're fortunate enough to own one of the chosen few, you likely obtained the up-and-comer with a late-round pick, or possibly off the free-agent market. The player value on the theoretical returns will undoubtedly exceed that investment, especially if you can parlay one of the pitching upstarts into an underperforming established commodity (Carl Crawford, Jason Heyward, etc). It may hurt to part with a player on the cusp of possible stardom, but you're likely selling your asset at its highest price.
Start 'Em:
C: Jonathan Lucroy, Brewers. In his last eight ballgames Lucroy is 11-for-23 (.478) with five runs. Despite producing behind the plate (Lucroy is batting .288 on the season with seven homers and 33 RBI), Lucroy is owned in less than 40 percent of leagues. With a shortage of formidable fantasy catchers snatch the Brewer backstop if he's available.
1B: Casey Kotchman, Rays. It appears Kotchman, once a top prospect in the Angels organization, is finally translating his hitting dexterity displayed in the minors to the Show. In 210 at bats this season, Kotchman is batting .338 with a .397 OBP. He may not possess the power normally associated with the position, but Kotchman's average negates any apprehension concerning his fantasy worth. In a related note, Andrew Friedman has officially surpassed R.C. Buford, Sam Presti and Frank Wren as the best GM in sports. With the second-lowest payroll in the league, Friedman has transformed a laughingstock into perennial contenders in baseball's toughest division. Aside from the Man-Ram fiasco this year, Friedman has consistently made the right moves: jettisoning his assets at their highest value (Scott Kazmir, Carl Crawford, Edwin Jackson, Rafael Soriano); acquiring productive, low-priced veterans (Cliff Floyd, Troy Percival, Johnny Damon); and obtaining underrated, solid glue-guys (Jason Bartlett, Sam Fuld). Hell, he even did the unthinkable in making Kyle Farnsworth relevant.
2B: Daniel Murphy, Mets. Murphy is batting .323 in June and is in the midst of a seven-game hitting streak, hitting .448 during that stretch. With a .299 average, 33 RBI and 33 runs, Murphy has been one of the more consistent second baseman this season. His lack of steals and homers might be disconcerting, but Murphy is available in most leagues (just 27 percent owned) and is a must-start in NL-only formats.
3B: Ty Wigginton, Rockies. The Colorado third baseman has eight home runs in June, bringing his total on the season to 13 jacks. For those that assume that Coors Field's fly ball-friendly atmosphere assisted in this endeavor, only three blasts have occurred in the Rocky Mountains. In his last 14 games, Wigginton is hitting .315 with 14 RBI.
SS: J.J. Hardy, Orioles. Hardy is making a case for Player of the Month honors with nine homers, 18 RB, 21 runs and a .370 average. Hardy has 14 multi-hit games in June and is hitting .385 in his past nine games. It's a shame with the surplus of talent at short this year in Hardy, Jhonny Peralta, Asdrubal Cabrera, Alexei Ramirez and Elvis Andrus that Derek Jeter and his .649 OPS will hijack a spot in the Midsummer Classic.
OF: Nick Swisher, Yankees. Hitting just .213 at the end of May, the Nick Swisher Era looked to be coming to an end in the Bronx. Yet Swish has switched on the power in June, slugging seven long balls with an absurd .443 OBP and 23 RBI. In his last six games Swisher is raking, hitting .429 with three homers and nine ribbies.
SP: Tim Stauffer, Padres. San Diego's Stauffer has been superb in June, striking out 37 in 41 innings of duty and posting a 1.98 ERA. Playing in the pitcher's paradise of Petco Park has factored into Stauffer's season ERA of 2.97, but the former first-round pick has a 3.25 ERA and 1.19 WHIP on the road in 2011. Stauffer is still eligible as a relief pitcher in fantasy, meaning those in weekly-locked leagues can receive a boost in ERA, WHIP and wins.
RP: Javy Guerra, Dodgers. Excluding the immaculate enunciation of Vin Scully, the entire Dodger organization is in disarray. With the bullpen decimated with injuries, Guerra appears to be the de facto closer. In 15.1 innings, Guerra has a 1.37 WHIP and 2.57 ERA.
Sit 'Em:
C: Joe Mauer, Twins. The 2009 MVP does have five hits in the past five games, yet is batting a putrid .195 with zero homers and just three RBI since coming off the DL. Mauer may soon rediscover his sweet stroke, but leave the Minnesota backstop on the bench until he fully recovers.
1B: Adam Dunn, White Sox. If you haven't jumped ship from the S.S. Dunner now would be the time to throw on a lifejacket. Dunn just finished a disastrous June, parting with a .143 average on the month to lower his season average to .172. While the Big Donkey has never been one to hit for average, Dunn's lack of long balls is bewildering, as U.S. Cellular Field is a hospitable home run ballpark. Although he claims it's not the case, it appears Dunn hasn't properly recuperated from his emergency appendectomy in early April.
2B: Neil Walker, Pirates. The RBI statistic may be a capricious barometer of a player's production, but Walker does lead all second baseman in ribbies with 51 on the season. However, Walker's recent struggles at the plate are indisputable. After hitting .301 in April, Walker followed with a .227 mark in May and is sitting on .213 for June.
3B: Mark Reynolds, Orioles. A glance at Reynolds' monthly splits indicate that June has been prosperous for the Baltimore basher, with Reynolds submitting a .448 OBP and seven home runs. Nevertheless, Reynolds has just one hit in his last 15 at bats and is slated to face the formidable Atlanta trio of Jurrjens, Hudson and Beachy over the weekend.
SS: Ian Desmond, Nationals. Desmond holds appeal thanks to his speed (20 swipes on the season), but Desmond is an OBP killer, holding a horrid .265 figure on the season. Desmond has been especially dreadful as of late with a .097 average in his last ten games.
OF: Jayson Werth, Nationals. Washington's quest to hover around the .500 mark is astonishing considering their $126 million acquisition is hitting .223 on the season. Werth has been especially wretched in June, coming in at .154 and a meager six RBI. Werth had a relatively successful May thanks to four homers, 14 RBI and .287 average, but Washington's purchase of Werth has the possibility of setting back the small-budget franchise for years.
SP: Zack Greinke, Brewers. Greinke has been unable to turn back the clock to 2009 in Milwaukee, rocking a 5.63 ERA in 11 starts this season. Brewer backers point to Greinke's strikeout total (80 Ks in 62.1 innings) and quality WHIP (1.25) as evidence that the Cy Young winner's ERA is inflated from a couple rough outings. In truth, Greinke has relinquished four or more runs five times since May 4. His high BABIP (.349) indicates that Greinke's run concession will decline; however, keep in mind that his strikeouts per nine innings figure is also due for a drop.
RP: Francisco Rodriguez, Mets. K-Rod closed out a forgettable June with a 7.71 ERA, 1.37 WHIP, two blown saves and a loss. Rodriguez recently announced he would be receptive to switching to a set-up role if traded. If this comes to pass (and with New York's financial disorder, it's a distinct possibility), Rodriguez loses any remaining value. Trade the volatile closer while you still can.
Waiver Wire: Jason Bay, Mets. It's been a rough start for Bay in Flushing Meadows, as the former Rookie of the Year has played just 149 games for New York since signing a five-year deal before the 2010 season. When he has been on the field, Bay's performance has been a far cry from his past All-Star output, hitting an uninspired .250 with just 10 home runs. Luckily for the Mets Bay has shown signs of revival in June. After going hitless in his first 20 at bats in the month, Bay has hit .305 with 11 RBI since June 11. Owned in just 47 percent of leagues, Bay is worth the gamble for those seeking average and RBI assistance.
The Real Debate: Josh Hamilton has been drubbed for indicting his blue eyes as the root of his recent batting woes during day games. Most of the discussion has centered on compiling substance to support the contrary, evidenced by other light-pigmented players' success in the sunlight and Hamilton's own .286 average in the afternoon last season (although in his defense, the reigning AL MVP's batted .384 at night). Yet concerning ourselves with disproving this theory has diverted our attention from this real debate at hand: where does Hamilton's "blaming the baby blues" rank among the worst excuses in sports history? Chicago pointing a collective finger at a goat for the Cubs' miseries is pretty weak. The Lakers, Manchester United and the Sri Lanka cricket team have all alleged tight jerseys as a foundation of failure. "I couldn't find my inner peace," from figure skater Johnny Weir, in reference to his poor Olympic showing, would be ranked higher, but that entails acknowledging figure skating as a sport, which it's not. While all the above are downright deplorable, cyclist Floyd Landis claiming a flunked drug test derived from his body's ability to naturally create higher testosterone levels thanks to his manliness, rather than steroids, takes the cake. Because when I think of all that is man, I think Floyd Landis.
Rookie Review: Brandon Beachy, Braves. Mentioned briefly above, Beachy has impressed by sporting a 1.03 WHIP and 3.04 ERA in 10 starts for the Braves. Beachy recently returned from a month-long stint on the DL and has shown no side effects from a left oblique strain, working 12 innings with 20 strikeouts while surrendering just two runs in two starts.
This Week in Jonathan Broxton: A week after reports surfaced indicating Broxton's looming return, the Ox's rehab assignment was shelved for an additional three weeks after the Dodger reliever experienced soreness in his elbow. Chavez Ravine has been lifeless without baseball's biggest B.M.F. in its bullpen, as attendance is down nearly 7,000 patrons per game. Is it any coincidence that one of the most storied franchises went bankrupt in Broxton's absence?
Big League Chew Player of the Week: Vance Worley, Phillies. Halladay, Lee and Hamels garner the attention, but Worley was lights-out this week, conceding just six hits and one run in 13 innings of work correlating to two Philly victories.
Spit Your Tobacco At: Charlie Sheen. And not because of his admission of steroids during the shooting of Major League, because God knows what that man has pumped into his body throughout the years. Rather, does anyone even remember Sheen being particularly ripped in the film? Not saying he resembled Tayshaun Prince's broomstick body, but Ted Kluszewski he was not.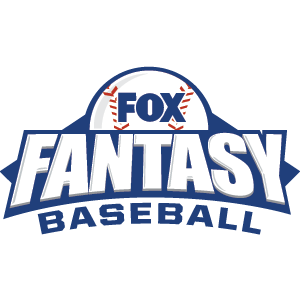 FOX Fantasy Baseball
Join or Create a Free League
Play Now!