Smoak Monster sightings in Seattle?
After focusing on the pitching side of the equation recently, we'll turn the focus to offense this week, focusing on guys who fit into one of three buckets:
Turnarounds – Poor April, very good May
Complete Duds – Take the opposite of "Turnarounds"
Surprises – Guys who made a cameo in April (if that), but have got off to a solid start this month
TURNAROUNDS
Marco Scutaro (SF) – Scutaro is batting .471 this month and after hitting just .240 in April, and if your team has guys like Pedro Alvarez who hit for power but not average, then Scutaro could be a good fit. He's hit just one home run this year and has yet to steal a base, so that limits his value, but he's going to score runs and hit for a solid average, so with the positional flexibility Scutaro offers in most leagues, he's a nice guy to have around.
Jason Kipnis (CLE) – Kipnis ranked a top-five second baseman, if not higher, this spring, and after getting off to a .555 OPS start in April, the calendar turned to May and Kipnis took off. Through Monday, Kipnis was hitting .324/.386/.703 with six homers and four steals as well as 20 runs batted in. I was looking pretty foolish last month after my preseason prediction that Kipnis would be the No. 2 fantasy second baseman behind Robinson Cano this year, but at this rate, a 30/30 season could be within his grasp, though it's probably safer to predict 20/25. Kipnis has added a full eight percentage points to his flyball rate over last year (38.3 percent in 2012), and that could go a long way towards his approaching 30 home runs. I remain highly optimistic here.
Brandon Belt (1B-SF) – For a while there, I was questioning my decision to extend Belt's contract to $16 on an NL-only league to secure him for a couple extra years, but I'm feeling a bit better these days. He's batting .302/.393/.604 this month with four homers in to already double last month's output. He's also drawn two more walks (eight) than he did in all of April, so more plate discipline, more power, and he's hitting for average. He's growing into his power, homering once every 23 at-bats in 2013 versus once every 59 trips in 2012. A .300-25-85 season appears very reachable.
Jay Bruce (CIN) – Bruce has still walked in just 2.8 percent of his PA this year and struck out in 25.4 percent, but at least he's not killing fantasy teams. After a .651 OPS in April, Bruce has hit .338/.352/.721 with five homers so far in May, and for the year, he's hitting .309 against left-handers after clocking in at .225 against them last year. Bruce has walked just twice all month, and that is something to watch, but it's hard to criticize a 1.073 OPS too much. I would expect Bruce to remain a boom or bust sort of guy, as with his strength, he's going to go on home run binges, but with the overall lack of plate discipline, there will be some down times as well.
Mitch Moreland (TEX) – Moreland was on the hot seat from the get-go, with Mike Olt and Jurickson Profar pushing for big league time and Moreland seeming to be vulnerable. His .765 OPS in April did nothing to quell those thoughts, but May has been a different story, as Moreland has hit .329/.385/.729 with seven homers. Once Ian Kinsler returns from the DL, he's going to return to second base, not first base, leaving Profar potentially a man without a position. At the magical age of 27, playing half his games in a band box, and having a pretty good lineup around him, Moreland could easily double last year's home run output of 15.
Justin Smoak (SEA) – Smoak of course has a fairly well-known history. A history that includes being the center piece in a deal involving Cliff Lee, and a history of failing to live up to our expectations. Could that be changing? Perhaps. After homering just once in his first 38 games of 2013, Smoak has homers in two of his last three. His May OPS sits at .934 after April's .642. Smoak is still finding himself on the bench against left-handers on occasion, and given that he's a switch-hitter, that does raise an eyebrow or two. Smoak's line against southpaws for the year is just .150/.261/.175 in 40 at-bats, though a lot of that is probably sample-size related given that he was actually 76 points of OPS better against them last year than against right-handers. Bottom line: It's too early to tell whether he's finally "getting it", but given his past prospect status, I'd sure love to own him in AL-only and deeper mixed league formats.
DUDS
Dexter Fowler (OF-COL) – Well we knew he wasn't going to hit eight homers every month as he did in April, but .238/.294/.270 with no homers and two steals in May? Now that hurts. I still love the athleticism I see in Fowler, but the lack of consistency is maddening. He's completely lost focus at the plate, posting a 0.19 BB/K rate this month versus April's 0.63. There's still time to turn it around obviously, but I'm hesitant to start Fowler in 12-team mixed leagues right now. You can't drop him for fear that June will look like April, but hopefully you have other options while he sorts out his issues at the dish.
Carlos Santana (C-CLE) – Santana has a .367 OBP and a homer every 23 at-bats for his career, so he's contributed when healthy, but the .252 career average is a letdown and we're still waiting for that true breakout season. After a 1.198 OPS in April, we thought maybe that season was 2013, but his .190/.320/.349 start in May is shaking that optimism. It helps that he's still drawing walks, so this could very well be a case of bad luck on balls in play. I'm hoping to watch him a bit more this week to see if I can draw further conclusions, but the talent he showed in April couldn't have evaporated this quickly. I'd probably just consider May a minor correction for the ridiculous April numbers, as overall, he's still at a reasonable .296/.403/.548 slash line.
Yuniesky Betancourt (UT-MIL) – Betancourt drew his typical three walks in April, but a .280 with six homers and with multi-position eligibility, he was something he has rarely been in his career, a fantasy asset. Then May came and reality set in to the tune of .167/.214/.273. Betancourt does have some pop, but as a guy that walks less than 4 percent of the time, he's going to have runs like this as pitchers get him to chase pitches out of this zone. In fact, Betancourt is swinging at 42 percent of the non-strikes thrown his way, which is good for fifth-worst in the league behind fellow hackers Pablo Sandoval and friends. If you're really desperate for power in NL-only leagues and have high-average guys to offset the lack of contact ability, then maybe he has value, but even that is debatable.
Alcides Escobar (SS-KC) – The Zack Greinke deal with the Brewers still looks good, but it would look far better if Escobar's April was repeatable. Escobar hit .286/.330/.439 for the month, a seemingly solid but modest line, but he also hit three homers, drove in 12, and swiped six bags. Who here wouldn't take 18 homers and 42 steals from their fantasy shortstop? Fast forward to May, and Escobar has hit .200/.200/.213 for his first 75 at-bats to go with no homers, one XBH, and zero walks. All in all, he's been a huge liability. Escobar still has plenty of value in deeper formats for his stolen-base ability, but he's not going to hit for a lot of power, and I'm not sure how close he's going to come to last year's .293 average. I still think there's enough raw ability here for Escobar to have a nice career, but I'm not sure that happens in 2013.
Lucas Duda (OF-NYM) – Duda has already homered eight times, but after rocking a .978 OPS in April, he is batting just .172/.222/.345 through his first 58 at-bats this month. Duda is now competing for time in left field with Andrew Brown, and considering he's striking out a fourth of the time and doing little else besides hitting the occasional home run, Duda's playing time is in serious jeopardy. The power makes him NL-only worthy, but there's a lot of downside here as well.
John Buck (C-NYM) – I'm guessing I'm not the only one that predicted that after Buck slammed nine homers in April, that he wouldn't carry that over and finish with 54 for the year. A hot April has led to a May in which Buck has batted .192/.311/.269 with just one home run. He has walked seven times this month after drawing just four free passes in April, so there's that. Buck was brought in to provide a bridge to Travis d'Arnaud, but after Buck's hot start and d'Arnaud's latest injury, things seemed to have shifted in April. Well, they've shifted right back. D'Arnaud should be back sometime in June, and assuming he gets off to a solid start in Triple-A, we should see him in New York no later than August.
Jacoby Ellsbury (OF-BOS) – A strong 2013 probably leaves Ellsbury in line for near nine figures in free agency this winter, but after a decent .752 OPS with 11 steals in April, Ellsbury is batting a paltry .179/.256/.318 in May with just two steals and no home runs. In fact, after homering once every 20.6 at-bats in 2011, Ellsbury saw that metric drop to 75.8 last year, and now in 2013, it sits at a Brendan Ryan-like 191. At this point, it seems safe to say that we've seen the best Ellsbury has to offer (2011), but what can we expect going forward? I think there's more power in his bat, but it's probably more like 12-15 homer power than 25-30. That said, Ellsbury is also on pace to swipe more than 40 bags despite a .303 OBP, so there's some sneaky value to be had here.
SURPRISES
Luke Scott (DH-TB) – Scott has had his moments in his up and down career, but after making his first start of the season on April 30, he is batting a surprising .296/.420/.481 with 12 walks and three homer to his 54 at-bats. Scott still doesn't have Joe Maddon's trust against left-handers, and probably rightfully so, but Scott is a professional hitter prone to these kind of runs, so enjoy it while you can. Just don't forget that Scott has hit .220 and .229 over the last two years, so at the first sign of a cold spell, he's best left on your bench or the waiver wire.
Josh Donaldson (3B-OAK) – After posting a .878 OPS in April, it wouldn't have been a huge surprise to see Donaldson take a step back in May, but instead of fading into oblivion, Donaldson has batted .315/.391/.530 with four homers and nine walks through 66 at-bats in May. At this rate, Donaldson could approach a .300-20-100 season, and if you rostered Donaldson in your deeper league draft this spring, well done. I don't see him finishing much over .280 by season's end, but Donaldson did rack up home-run totals of 19, 17, and 22 the three seasons prior, so the power is real.
Didi Gregorius (SS-ARI) – Arizona general manager Kevin Towers was universally mocked after the deal involving Trevor Bauer and Gregorius this spring, particularly after Towers oddly compared Gregorius to a young Derek Jeter. That said, is the last laugh set to fall on the KT haters? Gregorius was 0-for-5 on Tuesday, but he also notched a pair of walks and is now batting a solid .348/.402/.562 with a surprising three home runs in 89 at-bats. Gregorius has never tallied more than seven homers in a full season of professional ball, but now he's on pace to top double-digits. Gregorius isn't this good, but it's starting to look like the fantasy owners that spend $15+ of their FAAB budget to procure his services are pretty smart after all. I like watching him play and see a lot of raw athletic ability in the way he approaches things at plate, and though there will be struggles, I'm starting to think the Diamondbacks have a keeper here.
Regan is a five-time Fantasy Sports Writers Association award winner.
Follow @vtadave on Twitter.
Get a FREE RotoWire 10-day trial (no credit card required) at RotoWire.com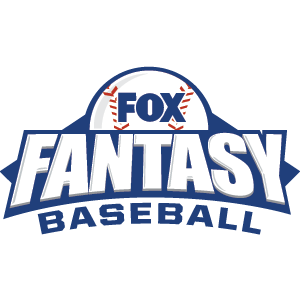 FOX Fantasy Baseball
Join or Create a Free League
Play Now!