Baseball chat wrap with Gerrit Ritt
| | |
| --- | --- |
| Gerrit Ritt Fantasy Baseball Chat | (07/15/2009) |
10:56

FOX Fantasy: Good afternoon, everyone! Thanks for stopping

in today! Gerrit will be here shortly, but please feel free to submit your questions

early so we can rock and roll when the chat starts five minutes from now…
10:56

Gerrit Ritt: I just so happen to be here, so get those questions

ready. I'm ready to do this thing!
11:00

FOX Fantasy: All right, this flight can officially depart.

Make sure your seats are in the upright position and tray tables locked and secured.

Jeff from Dallas asks: What do you think we can expect from Tim

Wakefield in the second half? Did he overachieve in the first few months?
11:05

Gerrit Ritt: OK, good place to start, why not?!! It was weak

that he didn't get to play in the All-Star Game last night, by the way. The guy's

42! It's gotta be his last chance to be there. Get him in the game!

Anyhow, I know the guy's got 11 wins, but that's a disguised stat, Jeff. Of his

17 starts, he's given up three or more runs in 10 of them and only has 61 Ks in

108 IP. His ERA is currently sitting at 4.31. Those aren't mind blowing numbers.

I like the guy a lot, but unfortunately, there isn't anywhere to go but down with

Timmy.
11:06

FOX Fantasy: Martin from Albany asks: Pedro

just signed with the Phillies. Sleeper or fool's gold?
11:08

Gerrit Ritt: Totally fools gold, Martin! He's got WAAAYYY

too many things going against him here. First, he's already on the DL, just minutes

after signing the contract, with shoulder soreness. That's not a good sign, as these

things go! Then, he's pitching in Philly, which is one of the worst pitcher's parks

in all of baseball. And you just KNOW he won't be going for more than 5-6 innings

per start for quite some time, so the Ks aren't gonna be there like they used to

be, either. I'm not going anywhere near him, even though the Phils may win 95 games.
11:09

FOX Fantasy: Doug from Flint wants to know:

Does Joe Mauer have a legit shot at finishing the season hitting .400? I can't believe

I just asked that
11:12

Gerrit Ritt: I really want him to, D. I mean, how can you

not like this dude!?! He does everything right. His 1-for-12 run going into the

All-Star break didn't do him any favors. It dropped him from .389 down to .373.

He'd have to get 15 straight hits now to get back up to .400. That ain't easy to

do. I think that mini-slump may have killed his chances. I see him topping out around

.363 or so, though I'd really love for it to be higher!
11:14

FOX Fantasy: Jim from San Francisco: I've

been offered a trade: Michael Cuddyer for Nick Blackburn. Swapping Twins. I won't

tell you which one I'd be getting so you can tell me which one you'd rather have.

Have at it
11:18

Gerrit Ritt: Intriguing. Don't see the straight up 1-for-1

in-team action all that often. Very sexy. In this one, I think you have to go with

Blackburn. It's a LOT harder to find a pitcher with a 3.06 ERA and eight wins than

it is an outfielder with a .270 average and 14 homers. Cuddyer gives you a little

pop, sure. But he's no better than Josh Willingham or Jose Guillen or Chris Young

or 30 other outfielders who are fourth or fifth fantasy OFers.
11:19

FOX Fantasy: Tim from North Royalton: Grady

Sizemore – do I cut my losses and trade him now? He's suddenly injury-prone.
11:21

Gerrit Ritt: North Royalton?! I'm gonna assume that's a Cleveland

suburb, or else I'm at a complete loss! As far as Grady goes, he was a disaster

early on, we all know that. But once he came back to the team a couple weeks ago,

he started raking right away. I know he gets bumped and bruised due to the way he

plays, but I'm thinking he has a huge second half this season. Don't let him go

now……you've waited too long to have him put up numbers for you.
11:22

FOX Fantasy: Steve from Rock Hill has a

football draft coming up: Our draft is always the first weekend of August. I'm in

a keeper league and am leaning towards letting go of Jay Cutler since the Bears

have no good receivers. Should I do that and take my chances of finding a guy like

Matt Ryan in the later rounds? If not, talk me out of it.
11:26

Gerrit Ritt:

Rock Hill?! If I didn't actually know where this was (upper S.C.), I'd say you're

making these cities up with TV shows you guys watch! But the home of the Charlotte

Knights Triple-A team is a fine town……..When it come to QBs, I say you can almost

always upgrade. Cutler isn't worth a keeper play in my mind right now, but Matt

Ryan probably is, to tell you the truth. He has more weapons at the moment and has

proven with the team he's on right now that he can produce. There are others just

as worthy as those two you can grab on the cheap as well. Don't hold on to the name

too tight.
11:27

FOX Fantasy:

Chuck from Seattle has a betting question: I bet my friend that

Tim Lincecum + Dan Haren's combined ERA will be under 5.00 at the end of the year.

Who's going to win?
11:31

Gerrit Ritt:

The under's a lock!! Haren's gonna get no worse than about 2.25 or so. He's in the

absolute zone. And now Lincecum is finding it too, giving up just seven runs in

his last six starts (48.2 IP). That's a sweet-looking 1.28 ERA right there. He's

at 2.33 and falling fast. Take the under and run!!
11:32

FOX Fantasy:

Joey from Secaucus has a good one: What's the best excuse I can

give my wife for why I need the $300 to pay for my entry fee in my fantasy football

league? I'm totally fine with lying about the real reason for needing it.
11:39

Gerrit Ritt: Being that you're in Jersey, you can say it's

either the $300 over 16 weeks of football or a trip to Atlantic City with the fellas

that may cost you two a couple grand. "Honey, for $20/week to keep me out of your

hair all day Sunday for four months!?? That's as good as gold!!" – If that doesn't

work, that money either went toward a kickass vacation fund you've been putting

together for the two of you (eventually) or it was for some car troubles she'd never

understand anyway (say, a new suspension or radiator work or something that sounds

completely necessary – she won't know the difference, trust me!).
11:40

FOX Fantasy: Rick from Joliet: Will Milton

Bradley ever be more than a waste of roster space this year? He always burns me

when I start him.
11:44

Gerrit Ritt: I understand your concern Rick, trust me I do.

As a Cubs fan myself, and a lover of having my boys on my fantasy teams, it hurts

that I have absolutely no outlets for outfielders this season. Not a one of my guys

(even Soriano) have been doing anything fantasy worthy, and though it may get slightly

better with Milton, I just can't see it improving enough for him to be too much

of a weapon for your team. That's a damn shame, because it's the perfect place for

him to be playing, but he's fallen under the same ugly cloud as Jacques Jones, Kosuke

Fukudome and Jeromy Burnitz before him. Free agent right fielders are the death

of the Cubs this decade, and I don't have any idea when it's gonna get any better.
11:45

FOX Fantasy: We've got time for a few more. Cory from

Eugene: It seems inevitable that Roy Halladay is on the move. Will

a new team help him turn things around? He doesn't seem like himself since coming

off the DL.
11:50

Gerrit Ritt: Well, Cory, I'm hearing it's only about 50-50

he gets moved. The Jays are simply asking for too much in return. The experts are

saying the Phillies and Angels could be the two most likely suitors, but even if

that happens, in the immediate future, I don't think it works out all that well

for Halladay owners. He's actually not pitching all that well at the moment, and

a move to Philly may hurt at first with the ballpark issues. The Angels I think

would be a terrific fit, and better in the long run too. If neither of those happen,

you can still expect a mid-2.00s ERA with about 15-16 wins in Toronto. With Philly,

the ERA would go up, but so would the wins, probably to 18-19. With the Halos, both

categories get better. Let's hope that's what happens.
11:52

FOX Fantasy: Jack from Sarasota: Mark Teixeira

has been up and down this season. Is he someone I should look to trade for more

consistency? If I could get a stud pitcher in return, I don't know if I could turn

that down.
11:54

Gerrit Ritt: No at all, my man. He's pure stud all the way.

In fact, the second half of the season has been money for him his entire career.

With A-Rod back in full force now, he's a keeper in every sense. All power hitters

have some down periods, but the ups will definitely outweight the downs. Don't let

him go unless the offer's just TOO good to pass up.
11:54

FOX Fantasy:

And finally, Gary from Brooklyn wants to know: Has the clock struck

12 on Fernando Nieve's fantasy value? That didn't last long, did it?
11:55

Gerrit Ritt: Cinderella's bandwagon has already left the

building my friend. No need to stop, drop and roll, because the fire's completely

out with this guy.
11:57

Gerrit Ritt: Hey gang, thanks so much for hangin' out. John

Halpin and I will be talking baseball every Wednesday at 2pm EST/11am PST

throughout the regular season. Rap with ya then!
11:57

FOX Fantasy: Thanks for stopping in today! Be sure to come

back tomorrow – same time, same place for fantasy football chat with John Juhasz.

See you then!
border="0" width="175" height="16" />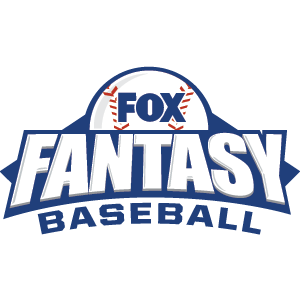 FOX Fantasy Baseball
Join or Create a Free League
Play Now!