Fantasy baseball's good, bad and ugly of April
With April in the rearview mirror, time to reflect, review and adjust to the best and worst fantasy baseball performers last month.
Note: I didn't forget YOUR favorite player on purpose. These are the guys who made my cut. Be sure to share your best and worst in the comment section below.
The Good
Jean Segura
Segura was named an All-Star reserve in 2013 – his first full season in MLB. He swiped 44 bags and hit 12 homers with a .294 batting average for the Brewers that season. The following two seasons, 2014-2015, Segura struggled to find that same groove. A low walk-rate, batting average and OBP wasn't cutting it and he was buried in the lineup. Segura stole 44 bases in 2013, but only 45 in 2014-15 combined. Fast-forward to present day, the fresh start with the Diamondbacks hasn't fixed the low walk rate, currently at 2.6 percent, but his strikeout rate is down year-over-year and hit .333 in April with four homers, 12 runs, 15 RBI with four stolen bases. The .359 BABIP does indicate luck is on Segura's side, but believe that Segura is more the guy from 2013 than 2014-2015 moving forward.
Mark Trumbo
One of Trumbo's Achilles' heels has been a high strikeout rate – 24.9 percent for his career. He had bucked that negative for most of April, but seemed to regress back to the norm with 11 strikeouts over his past six games including three on May 1st.
With that said, I understand why fantasy owners would be eager to sell Trumbo high. From the .410 BABIP to the aforementioned strikeout rate, but he does still have hitter-friendly Camden Yards on his side. Plus, a couple interesting splits appeared when looking back at his red-hot April at the plate. Trumbo hit six homers, three doubles and 21 singles – a career-high – last month.
His career splits show he hits lefties 18 points higher than righties. Although he's only hitting .222 against southpaws in 2016 (28 PA), five of his six homers have come against them. Trumbo's hitting .373 against righties this season.
Great early-season fantasy value for a guy with an average draft position of OF43.
Aledmys Diaz
When Jhonny Peralta hit the disabled list, the Cardinals added Reuben Tejada to the roster as a stopgap. Turns out they didn't need to as they already had a suitable replacement within the organization. Diaz picked up 13 extra-base hits with a .423 BA / .453 OBP and uber-low 5.3 percent strikeout rate –lowest in MLB in April! For more background on Diaz, be sure to check out this FanGraphs feature by Jeff Sullivan.
Trevor Story/Nolan Arenado
Story's April at the dish probably fills the good, bad and ugly buckets. He smacked seven homers in his first six games. It took seven games after that opening act to hit his eighth dinger and seven more games before his ninth. As is often the case, the more success Story had in early-April, the focus on his inefficiencies were placed under the microscope for all to see. He struck out 37 times in 105 plate appearances and is batting only .208 against righties. Remember, he was 23 years old in April and will be throughout the 2016 season.
Arenado and Story combined for 20 homers in April. What's scary is with the 5×5 fantasy baseball roto appeal, Arenado's BABIP is .243 – 45 points below his career norm. He's also boasting a strikeout rate below 10 percent. Could he possibly do more for owners? Signs point to yes.
Bryce Harper
No big surprise. In many ways, he's surpassing Mike Trout as the top fantasy baseball weapon. Harper's current BABIP is 100 points below career norm. The best is yet to come.
Noah Syndergaard
The hair was flowing and the fastball flaming in April for the Mets' ace. Syndergaard's four-seam fastball carries the highest average pitch velocity (98.2 MPH) according to MLB Statcast. His sinker (SINKER!) ranks fourth-fastest at 97.7 MPH. The 12.83 K/9 ranked only behind David Price in April and 1.35 BB/9 ranked inside the top 10 among starting pitchers.
What's that? He gave up four earned runs in his first May start? To the gallows!!!
Stephen Strasburg
With the pressure and limelight off is Strasburg what we thought he was? We're so smart!
He finished April 4-0 with a 10.00 K/9 rate and ERA and xFIP nearly identical – a sign that the hot start is not pure luck.. Strasburg's forcing groundballs more than 51 percent of the time, which ranks Top 20 among fellow starters. He's also throwing his fastball well over 50 percent of the time averaging 94.6 MPH (eighth in MLB), but has started to blend the change-up in the last few starts. Strasburg is pitching with a ton of confidence right now.
Rich Hill
The 36-year-old A's starter finished April with a 12.81 K/9 in five starts. That mark only ranked behind David Price and Noah Syndergaard. The ERA rested at 2.42 and xFIP at 2.66 during the first month. What an incredible story. The 3.66 BB/9 is the red flag fantasy owners need to monitor because if the wheels fall off, it'll be because of the free passes.
Rick Porcello
Porcello's ADP was SP-96. He didn't allow a run in his last two starts in April (13 1/3 IP) striking out 12 with three walks. The 9.92 K/9 rate in five April starts ranked SP-16. Porcello's .241 BABIP and 88-percent left-on-base rate is cause for concern as those runner will eventually find home plate, but the 3.00 xFIP appears to support the strong start to his season is legit.
Ryan Madson
Like his veteran teammate, Rich Hill, Madson another great story in the Bay Area. Madson saved 32 games for the Phillies in 2011 before injuries marred the following four seasons. He picked up three saves for the Royals in 2015, but converted eight for eight save opportunities in April with a 1.42 ERA for the A's.
The Bad
Justin Upton
As awful as Upton's April was, here is some year-over-year context:
| | | | | | | |
| --- | --- | --- | --- | --- | --- | --- |
| Season | R | RBI | HR | AVG | OBP | K% |
| 2015 – April | 14 | 14 | 6 | 0.259 | 0.299 | 26.4 |
| 2016 – April | 10 | 8 | 2 | 0.221 | 0.242 | 38.4 |
So, although Upton's slow start may be worse in 2016 than 2015, it shouldn't come as a complete shock as the lack of production has occurred in the past. Upton ripped the cover off the ball in May 2015 .342 BA / .418 OBP. The toughest pill for owners to swallow will be Upton's current .373 BABIP when his career norm is .330. Could it possibly get worse over the course of the entire season?
Billy Hamilton
Fantasy owners drafted Hamilton for one reason and one reason only: stolen bases. His inability to get on base forced Bryan Price to bench him a number of times in April. The same struggles were there in April 2015, but Hamilton still managed 13 SB's the first month. His .286 OBP last month led to only five stolen bases.
Jose Abreu
Abreu hit 10 homers his first April, five in his second and three in 2016. What's cause for concern is his BA dipped from .293 to .229 year-over-year. However, the White Sox early offensive struggles isn't all on the Cuban slugger:
Evan Longoria
Before he posted a paltry .232 batting average last month, Longoria's previous career-low in the season's first month was .286. Granted, year-over-year, owners traded the horrible BA and OBP for other roto categories. He hit three more homers and drove in six more runs year-over-year. Owners' saving grace will be the .264 BABIP correcting course and reaching the .301 threshold leading to a more-balanced 5×5 resume.
Yasiel Puig
Through his first 10 games of the season, Puig hit .405 with a .500 OBP, eight runs, five RBI, one HR, and one stolen base. The rest of the month, he was 7-51 with four RBI, two runs, one HR, and one stolen base. The Curious Case of Yasiel Puig is truly fantasy baseball owners toughest nut to crack as the Cuban prospect continues to work his way back into the good graces of his organization, teammates and fans. #PuigNotLate
Luis Severino
Severino allowed crooked numbers in each of his four April starts. Through 19 2/3 innings pitched, his K/9 rate is down two-and-a-half strikeouts per nine innings (5.49 K/9). Part of the problem for Severino is opposing hitters are carrying a .417 BABIP meaning those guys have been extremely lucky against the Yankees prospect. Combine that with a 3.16 xFIP indicate better days ahead if you can be patient. That's a big IF for most owners.
Shelby Miller
Miller is averaging less than four innings per start. Miller's ERA is 8.49. Miller's BB/9 is 7.33. Miller's xFIP is 5.97. Perhaps, he should have been placed under "The Ugly." It's bad.
Zack Greinke
An expensive miss for the Diamondbacks thus far. Before the 5.50 April ERA, Greinke's previous April-high was 3.94 back in 2012. Oddly enough, his first month xFIP of 3.71 is close to his 2015 output with the Dodgers 3.57. Like Severino, the .347 BABIP is well-above career norms for Greinke. He may not be the dominate force he was with the Dodgers, but he's going to progress rather than regress the rest of the way.
Michael Pineda
Those looking for the 27-year-old Pineda to take a large leap in his MLB development aren't feeling great heading into May. He didn't pitch more than six innings in any of his first five starts averaging 99-100 pitches per outing. The 10.00 K/9 rate ranks top 15, but the 2.67 BB/9 is up 1.50 BB/9 from last season. So, Pineda's control is a little out of whack early in 2016.
Matt Harvey
Yes, Syndergaard's the ace. Where to go from there? Like Pineda, he hasn't pitched more than six innings in his first five starts. He's carrying a 4.76 ERA and 1.52 WHIP. Harvey's 6.67 K/9 is nearly three strikeouts per nine innings below his career average (70 games started). Like most rocky starts to the season, look at the BABIP of opposing hitters. Harvey's competition is carrying a .352 BABIP compared to .280 career mark.
The Ugly
Mike Napoli
The Indians' big offseason acquisition owned the highest strikeout rate in April – 39.3 percent.
Clay Buchholz
For a guy who chucked a no-hitter in his second career start, Buchholz's MLB narrative has continued to ride a roller coaster of inefficiency. He's currently owning a 6.51 ERA with 4.23 BB/9.
Adam Wainwright
He's 34-year-old Adam Wainwright. Let's start with that. He only managed four starts in 2015 after recovering and rehabbing from Achilles' heel surgery. His ERA is 7.16 after five starts in 2016. His K/9 is three strikeouts below career average (4.55).
Byron Buxton
He's 22-year-old Byron Buxton. Let's start with that. We want our fantasy baseball prospects to come out swinging like Trevor Story and to ride a career arc like Bryce Harper and Mike Trout. It's not that easy. Before he was sent down, Buxton struck out nearly 50 percent of the time in the nine-hole of the Twins lineup.
Alex Rodriguez
A-Rod hit five homers, drove in 13, scored 13, while hitting .232 (.369 OBP) in April 2015. He hit .185 (.274 OBP) with four homers, eight runs and eight RBI in April 2016. The good news for those fantasy truthers is A-Rod stole four bases in 2015, but already had two swipes in 2016 and the current .200 BABIP should bring his batting average and OBP up to a palatable, above-the-Mendoza line range.
CWS, who leads AL @ 18-8, has identical team BA w/ CLE (.244)

CWS staff has over-performed so far https://t.co/L4RckIrWzq

— Jensen Lewis (@JLEWFifty) May 2, 2016
@JaredGoff16 Big hug, Welcome to LA, I show you around, be my guest to @Dodgers game #PuigYourFriend #PuigNotLate https://t.co/85B1djlAGM

— Yasiel Puig (@YasielPuig) April 29, 2016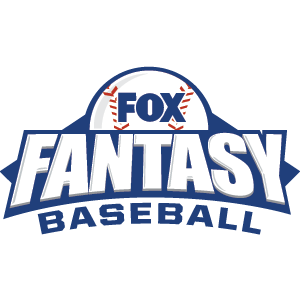 FOX Fantasy Baseball
Join or Create a Free League
Play Now!