Fantasy: April under a microscope
On the way to another excellent season, Carlos Gonzalez hit .222 last August. You may not have noticed because it was hidden by his earlier numbers.
Josh Hamilton hit .204 this April. You definitely noticed.
Both months hurt you, the difference is perception. Hitters slump all the time. It's just much more apparent when that ugly early-season total is staring you in the face every day, with no hot spells from previous months to camouflage it.
Was Matt Holliday broken when he hit .215 last April? How about Albert Pujols, who was sitting on a .217 AVG with zero home runs? Nope and nope. Both produced roughly as expected once April passed.
I assure you, at the end of the season, April will mean almost exactly as much the other months do.
Let's take a look at some of fantasy's biggest disappointments through April and see what their bad month means:
Ike Davis – Two signs point to a turnaround. First, he's swinging at fewer pitches out of the zone than ever before. Second, for a guy who hits a fair amount of line drives, Davis' .189 BABIP (Batting Average on Balls In Play) is very unlucky.
This looks like another (extremely) cold streak from Davis, not a sudden decline in skills. Bench him if you have the space and wait this out.
Josh Hamilton – Hamilton, the Grand Poobah of streakiness, hit .223 in June and .177 in July last year. Despite those long stretches of struggle, he finished with outstanding numbers.
While he is swinging more, Hamilton is making contact with more pitches than he did last season. His .260 BABIP is more than 70 points under his career average.
It isn't all sunshine and ponies: His overall approach has degraded the past two seasons and a move from an offensive park in Texas to a run-suppressing environment with the Angels will likely hurt his numbers slightly. However, April looks like more of a cold streak than a complete collapse of skills.
Anthony Rizzo – It's been a weird start for Rizzo. His eight home runs are outstanding. His .224 AVG… not so much. Rizzo has essentially flipped his groundball and fly ball rates from last season, so the power looks legit. With a strikeout rates, Rizzo may not be able to approach the .285 AVG from 2012. But fantasy owners can expect more power.
Giancarlo Stanton – As frustrating as Stanton has been this season (three home runs, nine RBI, .227 AVG), it is similar or better than last April (one home run, nine RBI, .247 AVG). More importantly than the raw numbers, Stanton's weak lineup is forcing him to learn some plate discipline and actually take a walk occasionally. Stanton's BB/K last April: 0.20. This April: 0.46.
Alas, Stanton's hamstring injury will likely sideline him for a bit. Even so, try to buy low since Stanton's rare power means he is still capable of approaching 40 home runs.
Jose Bautista – Bautista's .152 BABIP is definitely unlucky, but it might not rise as much as you'd think. He produced a .215 BABIP last year and has a career .268 mark.
The red flag is his 24.4 strikeout rate. Bautista hasn't had a month with a rate that high since May of 2009 – before he turned into the Jose Bautista fantasy owners know and love.
The good news lies in Bautista's monster 2010 campaign when he hit .213 in April. Clearly he's more than capable of overcoming a slow start. Because of that spiking strikeout rate, this is only a lukewarm endorsement for Bautista's rebound.
B.J. Upton – Good news: Upton's .175 BABIP is bound to get better. Bad news: While Upton is seeing the highest rate of pitches in the strike zone of his career, he's making contact with just 74.4 percent of them – one of the worst rates in baseball. Pitchers aren't afraid to challenge him, and he isn't making them pay for that approach.
Upton hasn't shown himself to be a slow starter either. His career .256 AVG for April is the second best of any month.
Colby Rasmus – Rasmus has one of the highest swinging strike rates and the single worst contact rate in baseball. He appears to have regressed badly. After more than 2,300 at-bats in the majors, it might be time to stop hoping for more.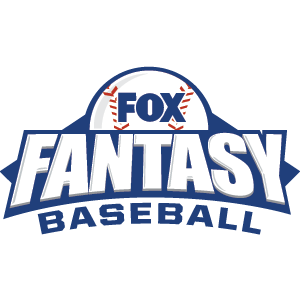 FOX Fantasy Baseball
Join or Create a Free League
Play Now!