Rizzo, Bauer lead transaction trends
With 12 weeks in the books, here are 10 of the most added fantasy baseball players.
Note: the following "changes" are week-over-week percentages.
Anthony Rizzo
Change: +20.9 (25.5 percent owned)
Analysis: Welcome back to the big leagues kid. Grab a bat, you're in the hole. The Cubs' woeful offense desperately needs a jolt from Rizzo who was raking at Triple-A Iowa. So, they have had him hit third his first two games up. He's 3-8 with two doubles and a RBI thus far. If he does struggle, don't cut bait too fast. Remember, Mike Trout's first two weeks with the Angeles wasn't perfect. Patience with prospects is key.
Buy/Sell: Bought
Trevor Bauer
Change: +19.7 (23.5 percent owned)
Analysis: The youth movement continues with Bauer getting called up by Arizona. With Dan Hudson most likely headed for season-ending Tommy John surgery, Bauer may have a permanent home through the end of September. He's 11-1 with a 2.23 ERA between Double- and Triple-A ball this season. Patience with prospects is key.
Buy/Sell: Buy
Will Middlebrooks
Change: +16.6 (49.2 percent owned)
Analysis: It's only three games, but since taking over for Kevin Youkilis in Boston, Middlebrooks is 1-11 with a couple errors in the field. Still, the third baseman is worth the long-term investment and FOXSports.com fantasy contributors have been preaching that for months. The good news is he's got a full-time job now.
Buy/Sell: Bought
Colby Rasmus
Change: 11.5 (45.9 percent owned)
Analysis: He hits in the two-hole for the Blue Jays ahead of Jose Bautista. So, Rasmus has been enjoying some juicy pitches to crush. The .314 average and eight home runs in the month of June are great, but the 18 runs and 24 RBI are extra pieces of candy for fantasy owners. I expect that 45 percent owned number to jump over 60 percent by next week.
Buy/Sell: Bought and traded in package deal for Carlos Beltran and Grant Balfour (holds counted)
A.J. Burnett
Change: +10.8 (58.4 percent owned)
Analysis: Three pitchers hit the disabled list in the last 48 hours. If it's not too late, it may be time to take a long, hard look at adding A.J. Burnett. He's won seven straight starts – not decisions – starts. His ERA has dropped from 4.78 to 3.24 since mid-May and owns a WHIP of 1.24.
Buy/Sell: Buy
Roy Oswalt
Change: +9.6 (43.2 percent owned)
Analysis: Despite getting banged around for 5 runs on 13 hits in six innings pitched in his second starts, Oswalt improved to 2-0 with the Rangers. I don't like him as a must-have in most standard, mixed leagues.
Buy/Sell: Hold
Jair Jurrjens
Change: +8.9 (48.5 percent owned)
Analysis: With Brandon Beachy placed on the disabled list, Jurrjens was called back up from the minors and made his first start since April 23. He went 7 2/3 innings and allowed one run on three hits. Not sold. I'm surprised that many owners jumped to add him.
Buy/Sell: Sell
Tyler Clippard
Change: +7.4 (46.6 percent owned)
Analysis: Drew Storen owners are in mourning this week. Nationals' skipper Davey Johnson said he's going to stick with Clippard even after Storen returns from the disabled list. Can't say I blame him. Clippard has converted 12 consecutive save opportunities.
Buy/Sell: Bought and traded thinking Storen had job security.
Jarrod Parker
Change: +7.3 (16.8 percent owned)
Analysis: In the month of June, the Oakland A's pitching staff is fourth in ERA (3.20) and opposing batters are hitting a league-worst .222. Parker is part of the puzzle with a 3-1 record and 2.18 ERA. His strikeout rate could be a little higher 58 strikeouts in 73 2/3 innings pitched.
Buy/Sell: Hold
Ernesto Frieri
Change: +6.8 (45.3 percent owned)
Analysis: He's struck out 38 in 56 in 33 2/3 innings pitched and hasn't allowed an earned run since being traded to the Angels. Frieri is the team's closer. What's not to like?
Buy/Sell: Buy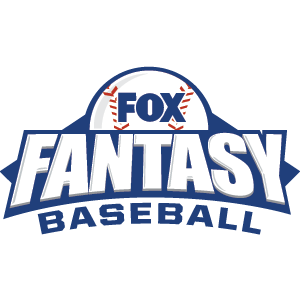 FOX Fantasy Baseball
Join or Create a Free League
Play Now!