RotoWire: analyzing MLB depth charts
This edition of In Some Depth is giving 110 percent and just trying to get the W.
This edition of In Some Depth just wants to help the team and isn't trying to do too much.
This edition of In Some Depth is starting immediately, sorted from AL East to NL West.
Team: Boston Red Sox
Position: DH / Catcher
Players: Ryan Lavarnway, David Ortiz
Notes: After being promoted to Triple-A Pawtucket in the middle of June, Lavarnway, who hit well enough in Double-A, went bananas, slashing .301/.385/.608 (.338 BABIP) in 239 plate appearances while serving as the team's primary catchers. He was promoted at the end of last week with David Ortiz (heel) ailing, although Papi is likely to return early this week. In any case, monitor Lavarnway, who'll have catcher eligibility in most formats.
Team: Toronto Blue Jays
Position: Left Field
Players: Eric Thames
Notes: Some players slip through the mental cracks, and Thames is one of those players for me. He wasn't on Baseball America's top-10 prospect list for the Blue Jays, his plate discipline was never particularly excellent in the minor leagues, and he doesn't have a standout tool. Still, he's managed to become the Jays' starting left fielder. Per the numbers available Sunday night, Thames had started 11 consecutive games in left, and was slashing .272/.321/.469 (.331 BABIP) in 244 plate appearances. A decline in BABIP would hurt those numbers, but the power seems legitimate.
Team: Cleveland Indians
Position: Second Base
Players: Jason Donald, Jason Kipnis, Luis Valbuena
Notes: Kipnis was placed on the 15-DL this past Friday with an oblique-hamstring situation and is expected to miss three weeks. In his place, Jason Donald is likely to get the majority of starts — which, fine. More interesting to me, personally, is Luis Valbuena. Despite batting .302/.388/.470 in 883 Triple-A plate appearances with a .340-ish BABIP in a not-crazy hitter's park, Valbuena has only slashed .223/.283/.340 (.271 BABIP) in 791 PAs as a major leaguer. Why?
Team: Minnesota Twins
Position: Right Field
Players: Joe Mauer
Notes: Last Thursday, Mauer proved that right field is the easiet job in the world.
Team: Oakland Athletics
Position: First Base
Players: Brandon Allen
Notes: Last week in this column I noted how, despite the recent promotion of Brandon Allen from Triple-A, Oakland manager Bob Melvin had announced that he still considered Conor Jackson the team's first baseman. It would appear as though Melvin has had a change of heart, as, since last week's declaration, Conor Jackson has made a total of zero starts at first while Allen, for his part, has started every game at first. Allen has begun his Athletic career well, slashing .407/.433/.630 (.458 BABIP), with just four strikeouts in 30 plate appearances.
Team: Philadelphia Phillies
Position: Third Base / Shortstop
Players: Michael Martinez, Placido Polanco, Jimmy Rollins, Wilson Valdez
Notes: Polanco was activated Monday from the DL after sort-of, kind-of recovering from the sports hernia that put there (i.e. on the DL). Polanco's return comes a day after Rollins was forced to leave Sunday's game with a right groin strain. Should that injury keep Rollins out, some combination of Martinez and Valdez would like take over.
Team: Cincinnati Reds
Position: Left Field
Players: Chris Heisey, Fred Lewis, David Sappelt
Notes: Shortly after being handed the starting job in the wake of Jonny Gomes' departure for Washington, Heisey was forced to the DL with an oblique injury. In his absence, Lewis and the prospect Sappelt have made the majority of the starts, with Alonso making a couple forgettable appearances in left, as well. Reports suggest that Heisey will return very soon — and he'll likely be in for the starting job when he does.
Team: Houston Astros
Position: Center Field
Players: Brian Bogusevic, Jason Bourgeois, Jason Michaels, Jordan Schafer
Notes: When Schafer was acquired by the Astros in the trade that sent Michael Bourn to Atlanta, he (i.e. Schafer) was on the DL with a fractured middle finger. He's like to be reinstated by Houston early this week and will most likely take over the center-field job entirely when he does, pushing Jason Bourgeois to right and some combination of Bogusevic and Michaels to the bench. Schafer was 15-of-19 on stolen-base attempts with Atlanta, and that's probably a repeatable thing for him; however, he possesses too little plate discipline and power at the moment to be anything more interesting than a base-stealer in fantasy terms.
Team: Chicago White Sox
Position: Third Base
Players: Brent Morel
Notes: Morel's start at third base on Sunday was his 20th in the past 22 games – or, roughly since the departure of Mark Teahen to Toronto. In that time, Morel has slashed .264/.274/.403 (.281 BABIP) with seven strikeouts in 74 plate appearances (9.5 percent K). Overwhelmingly excellent? No, but better than the .251/.269/.300 (.280 BABIP) he slashed and 27 K in 235 PA (11.5 percent K) he recorded before that. Morel's only 24, his contact rates in the minors were excellent and he posted double-digit homers in both 2009 and '10. There's something to work with, is the point.
Team: Los Angeles Dodgers
Position: Left Field
Players: Tony Gwynn Jr.
Notes: Though the Dodgers are very clearly a sad organization at the moment, one thing that's made them slightly less sad of late is Don Mattingly's move over the last few weeks to give equalish playing time to James Loney and Juan Rivera at first base. While neither of those players is particularly interesting for fantasy owners, the move has opened up time in left field for Gwynn. Gwynn has gone 19-for-22 in stolen-base attempts this season in less than half-a-season's worth of plate appearances. His doesn't do a ton else in terms of fantasy production, but it's created some value in the Dodger lineup where there wasn't any before.
Get a FREE RotoWire 10-day trial (no credit card required) at RotoWire.com.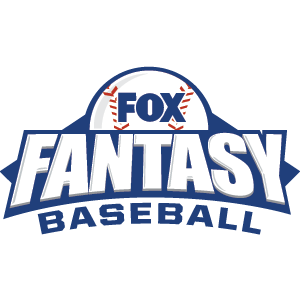 FOX Fantasy Baseball
Join or Create a Free League
Play Now!