A little off base: My newest favorite player
Major League Baseball's trade deadline is approaching, and so are many leagues' deadlines across the country.
I know, for example, that my league's wire has been on fire the last week, with more trades going down the last seven days than in the three months before that. I, alone, was responsible for three of them. What can I say? I'm a trade whore. Can't get enough of 'em. And I'm sure I'm not the only one out there like that. Many of you are similar creatures. You can relate.
So, the Roy Halladay and Cliff Lee talks excite me. The Matt Holliday, Adam LaRoche and, yes, Julio Lugo moves are fun as well. Even Ryan Garko's recent trade to San Fran gets me little giddy. What can I say? It's the wannabe GM inside all of us. The Garko-to-the-Giants play is actually one that I'd like to look at a little more.
Garko Actually A Big Move?
For someone who was supposed to be one of Cleveland's prize possessions the last few years, it's interesting to see him moved for virtually nothing in return. I know the run production isn't exactly what the team had expected, but it certainly wasn't terrible, either. His 11 home runs, 39 RBI and .285 average is decent, though not overly exciting. However, he's been hitting a ton lately. In what could be the best stretch of his young career, Garko's hit .348 this month and .354 over the last 22 games overall. In those 22, he has five home runs, 11 RBI and 13 runs scored. Now he goes to a much better team to play every day in a lineup that actually has players on it who can get on base in front of him (Randy Winn, Juan Uribe, Pablo Sandoval). The Indians have been brutal this year, while San Fran's been overachieving. I think this is a move that benefits him in a big way.
Way To Go, Old Man!
I think Jamie Moyer is now 57 years old. Isn't that right? Thought I heard that somewhere. He could, in fact, be a vampire, somewhere in the vicinity of 364 years of age, since he doesn't throw the ball any different than he did when he was 25. It still comes across the plate at about 72 mph, whether it's a curveball, changeup, cutter or fastball. He just knows how to get guys out now that he's been guaranteed everlasting life. Guess that frees a guy's mind up. Anyhow, it's the last two months that have been Moyer's best in a long time. He was 4-6 just a little while ago. He's now 10-7 with a 3.53 ERA over his last seven starts. His overall ERA's dropped from 6.35 to 5.32 over that time. With the Phillies playing against the Nationals and Mets every other series, there's no reason to think he can't keep this up just a little longer.
Player of the Week
For this award, we go back to the trade talks. With a ridiculous .556 average for the week, Matt Holliday takes this one home. Add in a pair of home runs, 10 RBI, 10 runs, a stolen base and three walks for both the A's and Cardinals. The on base percentage – .600. The slugging percentage – .889. The overall numbers may not be up to par yet, but it looks like he's finally found a place to get them back to where they used to be when he was playing in Colorado.
Andre Ethier, Los Angeles Dodgers — 12-for-22 (.545), 2 HR, 6 RBI, 8 runs, 5 BB
Justin Morneau, Minnesota — 9-for-27 (.333), 5 HR, 11 RBI, 8 runs, 6 BB
Erick Aybar, Los Angeles Angels — 14-for-30 (.467), 5 RBI, 6 runs, 1 SB, 3 BB
Stephen Drew, Arizona — 15-for-30 (.500), 1 HR, 5 RBI, 10 runs, 1 SB, 3 BB
Mark Reynolds, Arizona — 11-for-25 (.440), 2 HR, 3 RBI, 7 runs, 2 SB, 5 BB
Aaron Hill, Toronto — 9-for-26 (.346), 4 HR, 7 RBI, 6 runs
Jason Kubel, Minnesota — 8-for-27 (.296), 3 HR, 10 RBI, 4 runs, 7 BB
Who The Hell Are YOU?!? Oh, it's Garrett! I Love That Guy!
Yes, Garrett Jones is currently my favorite player. That's a title that used to be held by Garret Anderson. Then it was Garrett Atkins. Most recently, it's been Clayton Kershaw. (Have you seen his ERA lately!?! He's been killin' it for me!) But it's now officially Jones, thanks to his .464 average, three home runs, six RBI, five runs and a steal this past week. In fact, he had a recent 10-game stretch where he had eight home runs, 12 ribbies, 10 runs and a 1.098 slugging percentage. With the trades of Adam LaRoche and Nate McLouth, and the hitting struggles of Freddy Sanchez and Jack Wilson, he's pretty much all the team has right now — and that hasn't been lost on the team, who view him as one of their cornerstones for the next decade. Good luck, G! I'll be rootin' for ya!
Who The Hell Are YOU?!? Part Two
Chris Snyder was supposed to be the future of the catcher position in Arizona, but that hasn't been the case this season, thanks to the emergence of one Miguel Montero. He was more of an afterthought much of the early part of this season as well, until he bottomed out June 26, when his average fell to .229. That was almost exactly a month ago. Since then, Montero's gone 34-for-88 (.386) with six home runs, 19 RBI, 14 runs and eight doubles in 22 games. Not too shabby for a never-will-be who's now the man in the mask for the D-Backs.
Who The Hell Are YOU?!? Part Three
There are a ton of youngsters on the Blue Jays' pitching staff these days. And there will be even more of them if Roy Halladay ends up being traded away. However, they must know a little something, because if they keep producing arms like Brett Cecil, they'll be just fine in the long run. In his last three starts, Cecil's gone 2-0, allowing just one measly run in 20 innings (0.45 ERA), striking out 21 batters in the process. His 15 hits and nine walks give him a decent WHIP of 1.20 as well. Just 11 games into his major league career, I'd say he's one of the building blocks of this up and coming team, wouldn't you?!
My Former Favorite Player Looking Good
How about that Garret Anderson, huh!?! I knew I should have kept him as my favorite back when I dumped him for Garrett Atkins early last season. Bummer. Because now, the old man's looking studly yet again. In his last 13 games, Big G's been hitting everything in sight, going 18-for-47 (.383) with a pair of homers, seven RBI and seven runs scored. Atlanta's gone 10-3 in that stretch, proving just how important the former Angel is to his new team.
Weird Stat of the Week
In his eight-game hitting streak, Pedro Feliz has been on fire, going 13-for-33, good for a .394 average. The six RBI and seven runs are nice too, but it's the slugging percentage that's intriguing. That's because it's also exactly .394. All 13 of Pedro's hits were singles.
Pitcher of the Week
He may have only won once in his two starts this week, but the more amazing fact is that he didn't lose. That's because John Lannan pitches for baseball's worst team: the Washington Nationals. So, when he has a two-start week, you have to think at least one of them is going to result in a loss. And it probably would have, too, if it weren't for the fact that Lannan allowed just one run in that outing. In his two games, he threw a total of 17 innings, giving up just a single run on 12 hits. The weekly ERA ended at a sexy 0.53, with a 0.77 WHIP to go with it. Sure, he only struck out three guys, but it helps when you can keep your walk total to one. He should probably be named an All-Star just for this kind of week alone, because ne National's been as dominant in years. Well done, good sir.
Cliff Lee, Cleveland — 2 wins, 16 IP, 3 ER, 13 hits, 8 K, 0 BB, 1.69 ERA, 0.81 WHIP
Jorge De La Rosa, Colorado — 2 wins, 14.1 IP, 3 ER, 11 hits, 13 K, 1 BB, 1.88 ERA, 0.84 WHIP
Derek Lowe, Atlanta — 2 wins, 12 IP, 3 ER, 16 hits, 7 K, 1 BB, 2.25 ERA
Justin Verlander, Detroit — Win, CG, 0 ER, 6 hits, 4 K, 4 BB
Scott Feldman, Texas — Win, 8 IP, 0 ER, 4 hits, 2 K, 3 BB
Ugly Line of the Week
Just a quick time after he was awarded with a spot in the All-Star Game, the Cubs' Ted Lilly had his biggest stinker of the season, giving up seven runs on eight hits and two walks in just four innings. To make matters worse, he followed that up with an immediate trip to the DL, where he remains today.
Aaron Rowand, San Francisco — 1-for-22 (.046), 1 RBI, 0 runs, 0 BB
Aubrey Huff, Baltimore — 1-for-20 (.050), 1 run, 1 BB, 0 RBI
Freddy Sanchez, Pittsburgh — 2-for-26 (.077), 1 run, 0 RBI, 0 BB
Colby Rasmus, St. Louis — 1-for-15 (.067), 0 runs, 0 RBI, 0 BB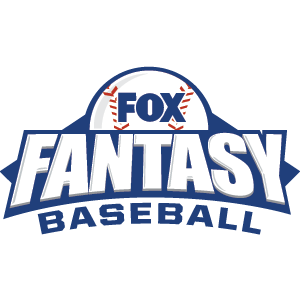 FOX Fantasy Baseball
Join or Create a Free League
Play Now!