A little off base: Aybar's tearing it up
We're finally back to full weeks worth of fantasy play again. No offense to the All-Star Game, but it does force us to have back-to-back short periods, where just one five-run game by a pitcher, or a couple three-game slumps by hitters away from disaster.
In my case, they actually turned out well (thank God), but that's not to say most people would likely do without them. But now we're back in business. Six and seven-game weeks all around, two-start pitchers, legitimate numbers. Now we're talkin'!
Who's Your Lefty!?!
Coming into the season, it was clear that Chad Billingsley was the Dodgers ace. He had a monster season in '08, and the departures of Derek Lowe and Brad Penny opened the door for him, and maybe even Hiroki Kuroda, to take over as the No. 1 man. That's no longer the case, folks. I don't care what the depth chart may say, Clayton Kershaw is this team's best starter, and he'll likely remain that way for the next 10-12 years. The 21-year-old hasn't even been in the big leagues a full season, but it doesn't matter to me. He's won his last five decisions, the Dodgers have won each of his last seven starts, he hasn't even allowed a single earned run in five of those seven outings (3 R in 44 2/3 IP) and has only given up one lousy home run in his last 15 appearances! In just over a month, he's seen his ERA fall from 4.50 to 2.95, has 42 strikeouts and just 21 hits allowed in 44 2/3 innings. If he could last more than seven innings (which he's hit just four times, and never gone into the eighth), he'd be considered one of the best in the game right now. Just give him time, and that provision won't need to be used any longer.
Super Stud of the Week
I'd like to applaud myself for making the free agent pickup of the month recently, when I acquired Erick Aybar of the Angels right as he was in the middle of his current 20-for-38 (.525) 10-game stretch, in which he's hit one home run, driven in 12 runs, scored nine times, stolen a pair of bases and improved his average more than 40 points (from .267 to .308). He's hit safely in nine of those 10 games; eight of which have been multi-hit nights! That's ridiculous production, especially from a utility infielder I was able to pick up off the scrap heap. Thanks, Erick. Keep it comin', my man.
Are You Serious!?!
I'll be honest, I couldn't believe the numbers when I say them when it came to Joel Piniero. I do this every day, but some of his peripherals are the best I've seen since a guy named Greg Maddux left us. I know that's saying a ton, but check this out … Piniero's had seven straight quality starts, hasn't walked a single batter in four games, has walked one or no guys in a game in 15 of his 18 outings, the most he's walked in any one night has been three and has just 12 of them to date all season long! And how about home runs?! That's a good gauge to see how well a starter's doing. Your above average $100 million starter, like A.J. Burnett — with a 3.82 ERA and 8-4 record — has allowed 15 home runs this year. A potential Cy Young winner, like Roy Halladay, has 10 to his name. Piniero?! How about THREE!?! Yes, three. Do not let the 8-9 record fool you. With a 3.09 ERA and a 3-1 mark in his last five games, this guy is as good as there is going right now.
Fireman of the Week
It could've easily gone to Mariano Rivera, but that guy always wins this thing … and he actually allowed a hit this week. J.P. Howell, on the other hand, did not. In three innings of work, Howell went 1-2-3, 1-2-3, 1-2-3, picking up three saves and striking out four without a walk in the process.
It's Not About Defense, Folks
Sure, he made two errors in an inning on Monday, dropping an easy pop fly in a blowout loss to the Phillies, but that's not what Alfonso Soriano's all about anyhow. What he does — well, what he usually does, outside of the season's first three months — is hit the ball. His struggles this season are one of the main reasons the Cubs aren't in first place right now. But he's looking to repent for that, putting on a show recently. Since being moved from the leadoff spot to sixth in the order July 4, Soriano's hit .371 (13-for-35), with a pair of homers, six RBI, scored six times, walked five times and has seen his average climb 15 points. The best thing for the Cubbies? They've gone 7-3 in those 10 games. If Fonzi keeps this streak up, Wrigleyville could be rockin' in no time.
Ugly Line of the Week
As much of a genius as I was to grab Aybar last week, I was similarly stupid to grab Doug Davis, who went and put this stinker on the board Monday night:
2 1/3 IP, 8 ER, 6 hits, 4 walks, 1 K, 30.89 ERA vs. Colorado
Hell-ohh!! The big lefty's had better days, that's for sure. And I have to wait out a second start of his later this week too, since he's locked in 'til Sunday. This is me praying to the fantasy gods, just to keep my pitching stats on life support until then.
Nate McLouth, Atlanta – 0-for-16 (.000), 1 run, 0 HR, 0 RBI, 0 SB, 4 BB
Aaron Rowand, San Francisco – 1-for-23 (.043), 0 runs, 0 HR, 1 RBI, 0 SB, 0 SB, 0 BB
The Former Bucco Brothers
There aren't many better stories going right now than that of current Pirate center fielder Andrew McCutchen and former Pirate center fielder Nyjer Morgan. The rookie McCutchen was officially called up once the team traded Nate McLouth to Atlanta, but his spot was solidified when the team dealt Morgan to Washington. Since then, both have turned into serious fantasy beasts.
McCutchen's hit .375 (9-for-24) over his last five games, with a home run, a pair of RBI, scored five times and swiped two bases. He's now at .298 for the season in the leadoff spot, with two dingers, 23 ribbies, 27 runs and nine steals in less than 180 at-bats (39 games). You stretch that out over a full 162-game season and you're lookin' at a line of: 8 HR, 93 RBI, 110 R, 37 SB and a .298 average. Those are multi-All-Star-appearance-type numbers there.
At the same time, the much less hyped Morgan has found a home in D.C. On June 19, he was hitting .252. On July 19? U pto .293, thanks to a 36-for-92 (.391) string. In his last 22 games alone, he's scored 12 times and stolen 12 bases. These two could be battling for the same offensive awards for years to come.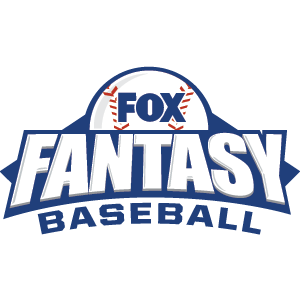 FOX Fantasy Baseball
Join or Create a Free League
Play Now!