2016 New York Yankees Preview, Fantasy Baseball Draft Prep
The average age of the 2016 New York Yankees projected position players is 32.8. The average age of their projected rotation – an area where they got younger faster – is 27.6.
Also, in case you missed my American League "Did You Know" notes, here are the Yankees' tidbits:
– As a team, ranked second in runs scored per game (4.7) despite ranking 12th in base hits. Power game helped as the Yankees ranked fourth in homers and slugging.
– Alex Rodriguez only hit .216 in the second half of 2015. He also struck out 72 times (17th in MLB)
– Brett Gardner is averaging 22 stolen bases over the last three seasons
– Mark Teixeira hit 31 homers in 111 games
– Michael Pineda 4.37 ERA, but 2.95 xFIP suggests greener pastures in 2016
ALSO SEE: TEAM PREVIEWS ARCHIVE
Key Additions: 2B Starlin Castro, RP Aroldis Chapman, OF Aaron Hicks
Key Losses: SP Adam Warren, RP Justin Wilson, 3B Eric Jagielo
Projected Lineups
1. Jacoby Ellsbury CF
2. Brett Gardner LF
3. Carlos Beltran RF
4. Mark Teixeira 1B
5. Alex Rodriguez DH
6. Brian McCann C
7. Chase Headley 3B
8. Didi Gregorius SS
9. Starlin Castro 2B
Ellsbury missed a good chunk of the season, playing in 111 games, due to a knee injury … he only hit .224 after he returned … this guy hit .298 with 52 steals in 2013 … but isn't the same heading into 2016 … don't rush to acquire … Gardner is a .260 hitter with 15-20 HR and 25 SB potential … about to turn 39 years old Beltran will get hurt this season and could open the door for acquired Aaron Hicks and his speed potential … Beltran 15-20 HR is a bench outfielder at best … Teixeira has averaged 69 games missed since 2011 … so injury is assumed despite delicious power numbers at first / corner infield … as the "Did You Know" note above on Alex Rodriguez suggested, he wasn't very good in the second half, but it didn't matter … he shocked everyone who owned him … the 33 HR were the most since 2008 … found it interesting that his HR/FB ratio was well below career norms 2010-2013, but returned to 22-percent career mark in 2015 … still holds 3B eligibility … McCann, if healthy, can be a later-round catcher pick with 20-25 HR, 55-65 R and 80-85 RBI potential … only Russell Martin and Salvador Perez flirted with those stats in 2015 … Chase Headley plays baseball and does it often, but won't really help your mixed-league fantasy team … ranked sixth in strikeouts at the position … Didi Gregorius same situation, good for the Yankees' baseball needs, not great for your fantasy baseball roster needs … Castro's .265 BA / .298 OBP could be deceiving as his 2015 BABIP of .298 was 23 points lower than his career average … he doesn't miss games … so low-end 2B, middle infielder is where he'll shake out in drafts … currently 2B-14 in NFBC ADP
Projected Rotation
1. Masahiro Tanaka
2. Luis Severino
3. CC Sabathia
4. Michael Pineda
5. Nathan Eovaldi
Tanaka continues to pitch with a partially torn UCL … so that's noteworthy (see: injury risk) … one of six starters in 2015 with sub-1.00 WHIP and 8.00-plus K/9 ratio … Severino turns(ed) 22 on February 20th … finished 5-3 with 8.09 K/9 and 2.89 ERA in 11 starts, but 3.72 xFIP makes hot start a little more easy to digest … NY Post beat writer reports from spring training the young arm could go 200 IP … in case you forgot, Sabathia spent late last year in rehab … his 4.73 ERA compared to 3.99 xFIP doesn't really suggest another Cy Young on the horizon … back-end fantasy starter? Sure … Eovaldi finished 14-3 in 27 starts … great, right? … only 10 of his 27 starts were "quality" 6 IP less than 3 ER … carried a 1.45 WHIP … luckiest 14- game winner of 2015? … OK, Rubby De La Rosa, you can sit with him, too
Top Prospects
Gary Sanchez, Catcher – he's like the sixth-year collegiate starting quarterback or point guard where you've heard his name for years and wonder if he's just a figment of the Yankees farm system … he'll back-up Brian McCann … hit 18 HR between AA / AAA in 2015
Aaron Judge, OF – the guy is a tank at 6-foot-7, 230 pounds … split his 2015 season between AA and AAA … smacked 20 homers combined, but struggled the second half of the season hitting only .224 at the doorstep of the big leagues … recently got crushed in preseason prospect rankings due to high strikeout rate (28 percent in 61 AAA games) … if he can adjust and improve against AAA pitching, he'll be ready for the promotion
ALSO SEE: TEAM PREVIEWS ARCHIVE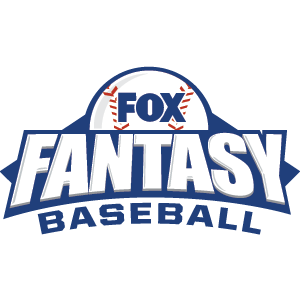 FOX Fantasy Baseball
Join or Create a Free League
Play Now!