2016 Fantasy Baseball Draft Strategy: 10 Sleepers
1. Catcher – Blake Swihart, Red Sox
Last year, Swihart played in 84 big league games (288 at-bats). During that time, the Boston backstop batted .274 with 23 of his 79 hits going for extra bases. Compared to other MLB catchers, only two finished last season with a batting average over .270 (Francisco Cervelli and Buster Posey). Prior to the promotion, Swihart was owning the minor leagues. In 2015, he was hitting .321 (23-74) with a .368 OBP. Surprisingly, only three of those 23 hits went for extra bases. In 2014, he spent 92 games in AA Portland. For that stretch, Swihart notched 104 hits (.300 AVG) and 12 home runs.
2. First base – Byung-ho Park, Twins
It's a little weird endorsing a Minnesota Twins first baseman while Joe Mauer is still on the roster. Park inked a four-year, $12 million deal with Minnesota in December. If only a portion of his Korean Baseball Organization (KBO) stats translate to the states, Park will be well worth the investment. In 140 games last year (622 ABs), Park produced a whopping 53 home runs and 146 RBI. The year before that, in 12 fewer games (49 fewer ABs), Park parked 52 homers and 124 RBI. One thing to watch for, Jung-ho Kang belted 40 home runs in his 2014 KBO season. He only hit 15 homers in his first MLB season, and that was with three additional at-bats.
3. Second base – Starlin Castro, Yankees
Castro has been the equivilant of a fantasy baseball roller coaster since his 2010 entrance into the bigs. On even-numbered years (2010, 2012, and 2014), Castro has a .291 AVG. During odd-numbered seasons, his average drops to .273. Time for some good news. Not only is it 2016, but Castro is now a member of the New York Yankees. If he can get the ball to the outfield, Castro is golden. In 1,515 plate appearances, when Castro hits the ball out of the infield, he is a .554-hitter. That is staggering since Castro has a .105 AVG when the ball stays in the infield.
4. Third base – Maikel Franco, Phillies
I like adding the three-hole hitters on my roster, even the ones on teams with a low-winning projection. They add plenty of opportunities for stat contribution and opposing pitchers generally aren't as worried about pitching to, or around, them. Last year, Franco played in 80 games with the Phightin' Phillies (304 ABs). In that season, Franco contributed a .497 SLG. When compared to his colleagues, only five third basemen finished the season with a higher slugging percentage: Nolan Arenado (.575), Josh Donaldson (.568), Matt Carpenter (.505), Manny Machado (.502), and Todd Frazier (.498).
5. Shortstop – Corey Seager, Dodgers
Some will see this and say, "Seager is more than a sleeper!" I absolutely agree. I even have Seager projected as a top-five shortstop this season. However, some will forget about his outstanding 2015 season and this will be an eye-opening reminder. Last year, Seager swatted to the tune of a .337 AVG in 98 ABs. It was just his first stint in the major leagues and Seager produced 17 RBI and struck out 19 times in 27 games. Though he will turn only 22-years-old in April, Seager had a September to remember in 2015. His .940 OPS, .534 SLG, and .406 OBP were all among the top five compared to other shortstops.
6. Outfield – Mookie Betts, Red Sox
Like Seager, Betts is a name that you need to be aware of and have high on your radar. Before the 2015 season, Betts had an average draft position of 114. As the 2016 fantasy drafts commence, Betts has boosted to 17th overall and sixth among outfielders. Those who focused on fantasy football at the end of August and the entire month of September might not know of Betts' success and could pass on the potent Boston outfielder. Last September, Betts tied Shin-Soo Choo with 42 hits, the most in baseball. Also, in that final month, only Jose Altuve (14) composed more doubles than Betts (12).
7. Outfield – Stephen Piscotty, Cardinals
Per usual, the Cardinals depth chart was packed with talent, which made it hard for players to receive consistent playing time. Fortunately, for Piscotty, Jason Heyward signed with the Cubs, Peter Bourjos was claimed by the Phillies, and Jon Jay was traded to the Padres. Piscotty still managed to squeeze his way into 63 games last year. In that duration, Piscotty produced 39 RBI along with his .305 AVG. He is currently projected to bat second in the Cardinals lineup, between Matt Carpenter and Matt Holliday.
8. Outfield – Michael Conforto, Mets
While the Yoenis Cespedes signing was big news for the Mets, I'll continue to look for Conforto late in my fantasy drafts. I even believe that New York will move Cespedes to center field and place Conforto in left. The 22-year-old, 2014 first-round draft pick engaged in 56 games (174 ABs) and accomplished a .270 AVG. That may not sound too impressive, but Conforto started 2015 in single-A and ended the year with the highest batting average on the NL's World Series participant (.333).
9. Starting pitcher – Scott Kazmir, Dodgers
A great way to build your fantasy baseball rotation is to add arms from winning NL clubs, who may not be the ace of their staff. Kazmir is a great example. The Dodgers have won at least 92 games in three-straight seasons. Kazmir only won seven games in 2015, but he won 15 games in 2014 and tallied 10 wins in 2013. This will also be his first year pitching in the NL. Last year, Rubby De La Rosa was 14-9 with Arizona. He was 4-8 in 2014 with Boston. Max Scherzer didn't win as many games with Washington as with Detroit, but his ERA fell from 3.15 to 2.79 and recorded 24 more strikeouts.
10. Starting pitcher – Luis Severino, Yankees
Normally, I try to shy away from pitchers in hitter-friendly ballparks, but I think I can make an exception for Severino. He was called up in August and made 11 starts with the Yankees. In 10 of those 11 outings, Severino allowed three earned runs or less. Five of his games were at home. While at Yankee Stadium, Severino was 3-2 with a 3.16 ERA.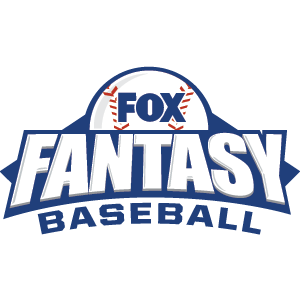 FOX Fantasy Baseball
Join or Create a Free League
Play Now!