Fantasy baseball closers job security for the second half
Closers are a fickle bunch, are they not? Each year we see between 40 and 50 percent of the designated Opening Day closers turn over. Whether it be due to injury, poor performance, or trades, there are always going to be saves popping up on the waiver wire or via FAAB. This year has been no exception. Addison Reed is pitching for Triple-A Reno. Steve Cishek has seen some Triple-A time. Jenrry Mejia was suspended. The list goes on. As we approach the All-Star break, here is a quick status report on all 30 teams' closer situations.
STABLE
Britton has the saves (24) and a 1.77 ERA, but O'Day has the advantage in K/9 (11.9 to 10.4) and ERA (1.10 to 1.77). Either way, this may be baseball's most under-the-radar and deadly bullpen duo. No change coming here given that the Orioles remain competitive in the East.
With a 2.45 ERA, 9.6 K/9, and 13 holds, Tazawa would be a lock to take over as closer should Uehara get hurt or traded. For now though, the pecking order is clear.
Most of the focus has been on Johnny Cueto, but given the Reds are 15 games back in baseball's toughest division, might Chapman be available on the trade market? A guy with a 100-plus mph fastball, 15.4 K/9 and 1.73 ERA should be able to fetch a decent price one would think. If Chapman is indeed traded, Hoover and his 1.45 ERA would likely take over. Hoover, though, sports a below average (for a closer) 6.5 K/9, and while that may open the door for other candidates, there don't appear to be many competitors on the roster.
Allen has had some bad moments this year as reflected in his so-so 3.34 ERA, but he also sports an elite 14.7 K/9 and while Shaw has been excellent (1.82 ERA), there shouldn't be any reason to worry if you're an Allen owner.
Debate the merits of $40MM-plus contracts for relievers all you wish, but Robertson has at least lived up to expectations – 2.60 ERA, 18 saves, 12.7 K/9, 1.8 BB/9. Should the White Sox decide to punt the season (last place, 11 games back) he could be danged in trade talks, but who out there would pay eight figures for a closer through 2018? Maybe the Dodgers, but even that's unlikely. In the event Robertson does find a new home, Petricka would likely take over, but don't rule out hard-throwing Daniel Webb as a sleeper.
Despite the seven home runs allowed in 32.2 innings, Soria is hanging in there with 18 saves and a 2.48 ERA. Still, he looked to be on the verge of losing the job earlier this year, with perhaps a lack of viable successors allowing him to keep the job for the time being. If Soria does end up losing his job, Alburquerque seems likely to be the guy, but this one is anyone's guess.
Gregerson appears to have righted the ship after a 5.91 ERA in May and an ugly BS/L on June 7. Neshek leads the team in holds with 20 and has a 2.84 ERA, so he's likely next in line, but don't rule out Harris as a sleeper. He sports a 0.93 ERA, though his fastball is merely average and his .146 BABIP isn't sustainable.
The Royals lead the AL Central, so we won't see any trades here. Holland hasn't been nearly the same this year as he was in 2013-2014, losing over two mph on his fastball while seeing his BB/9 jump from 2.9 to 5.3 and his K/9 plummet from 13.0 to 9.8. Davis has allowed ONE run in 37 innings all season. I don't see a switch in roles coming anytime soon, but Davis should be owned in all deeper formats either way.
A healthy Street remains one of baseball's more reliable closers. [Editor's note: You jinxed him, Dave!] Should he get hurt at some point, Smith leads the team with 22 holds and would be the odds-on favorite to take over. Ramos is intriguing given his 1.88 ERA, but the pecking order here is clear.
With a 34:2 K:BB and 1.83 ERA, Jansen remains one of baseball's better closers and is a fantasy stud given the 15.6 K/9. Should something happen to him, the team would likely look to the trade market to replace him, as no one is really separating himself as a potential fill-in. Garcia has a 12.8 K/9, but he's too inconsistent for now. Peralta has closing experience, but he's just getting his legs under him after spending the first part of the season on the DL. Baez has the arm to do it, but he's also probably not ready. Howell's 0.36 ERA is certainly impressive, but he's probably best slotted in as a setup man. This one is tough to read, but if Jansen does go down and the organization goes internal, it would probably be a mix-and-match situation, perhaps headed by Peralta.
The Marlins aren't going to make the playoffs, so trades are possible, but look for Ramos to stay around given one important factor: he's cheap, at least for now. He's also very good (1.19 ERA), so if a team offers up a top prospect, the Marlins would have to consider dealing him. Ramos will be arbitration-eligible for the first time in the offseason, but his salary shouldn't spike too much. Should the Marlins need a new closer, it would seem Capps would be the guy given his 1.54 ERA and eye-popping 17.4 K/9.
The ageless K-Rod could be a trade candidate given the Brewers are a whopping 19 games back in the Central. With a short-term deal and a 1.45 ERA, he'd surely attract interest. So who would be up next? Broxton leads the team in holds with 10, but he has a 6.75 ERA. Smith has a 1.42 ERA and 11.4 K/9, so he's up there despite his being a left-hander. Jeffress would probably be the guy given he's been doing a lot of the setup work recently, has a big arm (95.4 mph average fastball) and he's done a great job improving his control in recent years.
With 27 saves and a 1.27 ERA, Perkins has been fantastic and the Twins are just 4.5 games back in the AL Central. There isn't much in the way of elite setup men on this roster. Boyer leads the team with 14 holds, but his K/9 is a very low 4.1. Graham is an interesting sleeper given his former top prospect / failed starter status, but Twins fans need to hope Perkins stays healthy.
Familia has been fantastic with 23 saves and a 1.13 ERA, so he has a very long leash. I like Parnell to be the closer-in-waiting over Torres, while Mejia is back from suspension and could factor into the eighth inning mix in time.
Papelbon his highly unlikely to lose his job anytime soon, but he is also a strong trade candidate. Giles is the clear successor given his 1.95 ERA, team-leading 11 holds, and his 11.2 K/9.
Melancon has had an All-Star-type year with 28 saves and a 1.54 ERA, though his 6.4 K/9 hurts his fantasy value somewhat. He isn't getting traded, but if he gets hurt, Watson (2.03 ERA, 9.0 K/9, 19 holds) is the clear favorite to take over with Hughes and perhaps a guy like Rob Scahill as dark horse candidates.
Kimbrel hasn't been quite his elite self this year, but it seems likely that the only way he's not closing for the Padres the rest of the way is if he's injured or traded. A trade is a slight possibility given the Padres are 8.5 games back, and if that does happen, Benoit would take over with Maurer and Thayer as dark horse candidates in the unlikely event both Kimbrel and Benoit are dealt.
Not much to say here given Rosenthal's elite closer status and the fact that the Cardinals are atop the Central division standings. Siegrist should still be owned in NL-only formats given his three wins, four saves, 1.38 ERA, and 50 strikeouts.
Tolleson has been a nice find after Neftali Feliz washed out of the bullpen situation altogether, and with a 2.52 ERA and 9.6 K/9, he should continue in the role for the foreseeable future. Kela is probably the best internal option, but all in all, this bullpen needs help.
Storen has been a top-five closer with his 25 saves, 10.4 K/9, and 1.97 ERA. Should he get hurt, Janssen probably benefits the most given his history, but he also has a 3.6 K/9 while Treinen sits at 10.2.
SHAKY
Ziegler has a 1.22 ERA, so he has some room to have a couple poor outings, and given his mediocre 4.9 K/9, that's a certainty to happen at some point. Next up would probably be Hudson given he leads the team with eight holds, but that's far from a certainty.
Overall, Axford's 2.28 is solid, but he's also allowed eight hits in his last 4.2 innings and has a history of washing out of the closer role in recent years. Should that happen again, the Rockies would probably turn back to Hawkins who has a 4.60 ERA, but also a solid 16:3 K:BB in 15.2 innings.
Both these guys have been great, but Miller will reportedly slot back in as the closer now that he's returned from a forearm injury. Keep an eye on this one though.
There appears to be a high probability that Clippard gets dealt this month given the A's place in the standings and Clippard's impending free agency. Maybe they get his replacement in that deal, but if not, look for some sort of committee initially until a "winner" emerges from the pack.
This one is a bit challenging to decipher, but Smith is the guy to own now. He has a 1.80 ERA and 11.6 K/9 while Rodney has regressed to the bad version of himself with a 5.29 ERA. That said, Smith was used in the eighth inning the other day against the Angels, so this could continue to be a mix-and-match situation, with even Lowe (0.69 ERA) and Furbush (2.08 ERA) factoring in on occasion.
Casilla has been a bit shaky in recent outings, but with 21 saves, he should get more rope. If he ends up hanging himself, Romo is probably the guy next in line, but with a 4.97 ERA despite a solid 36:7 K:BB in 25.1 innings, that's no sure thing. Kontos and Strickland have both had better seasons than Romo, but for now, they appear to be longer term closer options, particularly Strickland given his 11.3 K/9.
Boxberger has lost his last two outings, including an ugly one on Monday, but he still has the job along with 20 saves and an excellent 12.3 K/9. McGee though has been better with a 1.56 ERA, 14.0 K/9, and amazing 27:1 K:BB in 17.1 innings. Definitely target McGee in deeper formats and keep an eye on this situation in all leagues.
Osuna is the guy for now, and with his stuff, he could be a top-10 closer the rest of the way. That said, he's only 20 and very inexperienced. Should Osuna implode, Delabar likely takes over as he's been solid lately.
WHO KNOWS
This one is a bit tough to figure out. Motte appears to be the new closer, but Rondon hasn't allowed a run since May and has a 2.04 overall ERA. Strop appears to have little value outside of his 10.3 K/9, and then you have Soriano lurking in the minors with all of his experience. I have a feeling Soriano takes over at some point, but for now at least, Motte is the guy to own.
Regan is a five-time Fantasy Sports Writers Association award winner.
Follow @vtadave on Twitter.
Get a FREE RotoWire 10-day trial (no credit card required) at RotoWire.com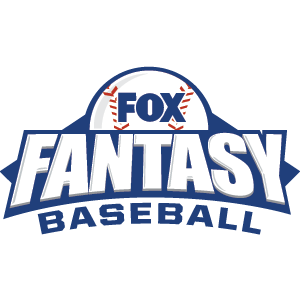 FOX Fantasy Baseball
Join or Create a Free League
Play Now!