Fantasy Buzz: 2014 Opening Day Fantasy Baseball Storylines
Here are my top Opening Day fantasy baseball storylines, in no particular order, as of 5:00 PM EST…
1) Andrew Brown and Juan Lagares go deep for New York Mets
– Brown was one of the final players to make the Opening Day roster after posting 275/.278/.490 triple slash with two home runs and eleven RBIs this spring.
He hit .227 with seven homers in 68 games for the Mets in 2013.
2) Grady Sizemore's back!*
3) Alex Gonzalez game-winner
4) Cliff Lee hates pitching in Texas
5) Salvador Perez 4-pack
– A popular "sleeper" pick as the fantasy catcher to watch this season, Perez banged out four hits with two doubles against the Tigers.
6) The "good" Francisco Liriano pitched on Opening Day
7) Jose Abreu makes splash
8) Nelson Cruz looks weird in an Orioles jersey
– I think it's the orange rec specs
9) PED-free Ryan Braun is still good at baseball
– He hit a PED-free single, scored a PED-free run and stole a PED-free base for the Brewers in their 2-0 win over the Braves
10) It took five pitches for the Reds' trainer to visit Johnny Cueto on the mound
– No, it wasn't a lat injury! Cueto got hit on the hand and stayed in the game.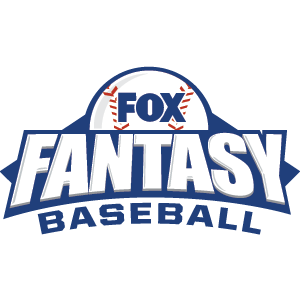 FOX Fantasy Baseball
Join or Create a Free League
Play Now!