2014 Fantasy Baseball: What can we learn from Opening Day?
What can one learn from Opening Day?
Perhaps the Billy Hamilton haters were right? Not an auspicious start for Blazin' Billy, who donned a Golden Sombrero. However, perennial All-Stars in Joey Votto and Jay Bruce also went o-fer in Cincinnati, showing that Hamilton wasn't alone in his plate endeavors. Facing Adam Wainwright will do that to a hitter.
That Jose Reyes is finished? In a macabre series of events, the oft-injured shortstop aggravated a hamstring injury in the first inning, forcing him to the sideline for the next two weeks. The man's no stranger to the disabled list, logging only 93 games in 2013. Nevertheless, Reyes is 30 years old and has plenty left in the tank. Frustrated fantasy owners shouldn't throw in the towel.
The Jimmy Rollins-Ryne Sanderberg feud was overblown? We haven't heard the last of this song-and-dance, muchacho. Rollins helped his case with a grand salami in the Phils' 14-10 victory, yet the former MVP is coming off a nightmarish campaign. If he replicates 2013's figures (.252/.318/.348) with his alleged lethargic approach, envision the no-nonsense man they call "Ryno" rearing his tusks into Rollins' playing time.
Milwaukee is ostensibly willing to exonerate a steroid manipulator? Conceivably, although if any place is willing to overlook the intake of foreign substances, it's Wisconsin, whose state beverage is liquefied nacho cheese.
Did Robinson Cano alleviate owners' fears of the repercussions of his new digs? A 2-for-4 showing has to be met with a thumbs-up. Conversely, the game was played in Anaheim, and, while the Seattle lineup doesn't bequeath a formidable ambience, Safeco Field's pitcher-friendly dimensions are the bigger concern in regard to the second baseman. It should be noted that Cano has historically performed better on the road (.313/.359/.503) than Yankee Stadium (.305/.351/.507).
Can we remove the "one-year wonder" label from the Pittsburgh Pirates? The Buccos started their season with a walk-off win, led by newfound ace Francisco Liriano. Alas, the Pirates bats, viewed as the weak link in the chain last summer, managed a sole run off a shaky Cubs staff.
Is Justin Verlander back? Do the White Sox have a gem in Jose Abreu? Will Jose Fernandez save baseball in Miami? What are the odds that B.J. Upton's battle with the Mendoza Line is an elaborate prank by Jimmy Kimmel?
Of Hollywood, the venerable William Goldman stated, "Nobody knows anything." The sentiment applies to baseball's opening ceremony. Sure, it looks like Jim Henderson and Nate Jones proprietors are S.O.L. for the time being, and that this Mike Trout guy might be a decent player someday. But will Alejandro De Aza be a legit 25-25 candidate or merely doing his best Tuffy Rhodes impersonation? We simply don't know.
All we do know is, after a winter so brutal that "polar vortex" became a thing, the diamonds that permeated throughout the country have never looked so green. Opening Day is not just a celebration of baseball, it's a signal that better times are ahead. There's a reason "hope springs eternal" is referenced in approximately 84.7 percent of articles. And while time will tell if such an outlook applies to your team's fruition this season, it most definitely applies to our collective mindset. Baseball is back.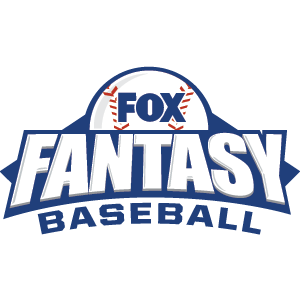 FOX Fantasy Baseball
Join or Create a Free League
Play Now!