2014 Fantasy Baseball Team Preview: Toronto Blue Jays
Over the last six seasons, the Blue Jays have finished fourth five times and fifth once in the American League East.
In 2013, their offense hovered in the middle of the American League pack and finished fourth in home runs (185), but their starting rotation posted the second-worst ERA in all of baseball at 4.81.
Despite their subpar performance in their division, league and low odds to earn a Wild Card spot in the 2014 playoffs, the Blue Jays do possess several fantasy assets.
Key additions: Dioner Navarro
Key losses: Rajai Davis / Josh Johnson
1. Jose Reyes SS
2. Jose Bautista RF
3. Edwin Encarnacion 1B
4. Adam Lind DH
5. Colby Rasmus CF
6. Melky Cabrera LF
7. Brett Lawrie 3B
8. Dioner Navarro C
9. Ryan Goins 2B
Reyes remains a top option at shortstop despite missing nearly 70 games last year recovering from a severe ankle sprain. He's still a .300 BA / .350 OBP hitter with the ability to swipe 30 bases. Missing nearly half of last season in addition to playing for an irrelevant team north of the border may have hurt his fantasy stock in some circles.
After averaging 48 home runs between 2010 and 2011, Bautista averaged 27 the last two seasons. Oh right, he missed 35 percent of the regular season during the last two seasons (114 games missed). I will project that he reaches base at least 35 percent of the time in 2014 (career average).
Edwin Encarnacion has watched his fantasy stock tick upwards since joining the Blue Jays. He's projected to hit 35 homers with 90 runs and 100 RBI again in 2014, while raking in the hitter-friendly confines of Rogers Centre.
Melky Cabrera is an intriguing fourth outfielder / bench player as I still believe he can provide some rotisserie stat allocation this season.
1. R.A. Dickey
2. Mark Buehrle
3. Brandon Morrow
4. J.A. Happ
5. Drew Hutchison
CL: Casey Janssen
Not interested with the expectation of Casey Janssen who should save 30-plus games again in 2014. He converted 34 of 36 saves last season.
Brandon Morrow (SP)
I think most MLB and fantasy baseball pundits have Morrow listed as the baseball version of the "The fantasy pitcher in the PG-13 movie everyone's "really" hoping makes it happen." Etched in the history books is Morrow's 2012 season with a 10-7 record, 2.96 ERA and 7.80 K/9, but injuries have stunted his growth as a fantasy baseball commodity. If you would like to learn more on his sleeper status, be sure to check out this FanGraphs feature.
Marcus Stroman (SP)
Likely to reach the majors in 2014. He finished 10-5 in 20 Double-A starts last season with a 3.30 ERA and 10.40 K/9. His 5-9 and 185 LBS frame isn't idea, but still manages an average fastball around 92-93 MPH.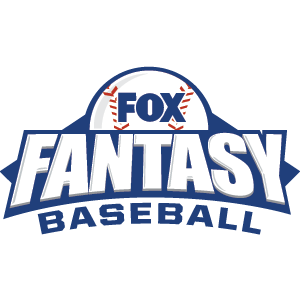 FOX Fantasy Baseball
Join or Create a Free League
Play Now!