2014 Fantasy Baseball Team Preview: Tampa Bay Rays
As FOX Sports Florida's Andrew Astleford mentioned in his MLB team preview, the Rays' bullpen ranked 18th in big-league ERA (3.59) compared to their Top 10 rotation which posted a 3.81 ERA last season. However, when you combine the starters with the relievers, the Rays held opposing hitters to an American League-best .240 batting average.
Each starter in the rotation is going to land on a fantasy roster in each league this season. On the flip side, I only see three start-worthy bats on the roster in 2014.
Key additions: Ryan Hanigan
Key losses: Fernando Rodney
1. David DeJesus LF
2. Ben Zobrist 2B
3. Evan Longoria 3B
4. Wil Myers RF
5. Matt Joyce DH
6. James Loney 1B
7. Desmond Jennings CF
8. Yunel Escobar SS
9. Ryan Hanigan C
After back-to-back season with 20 home runs, Ben Zobrist only managed 12 dingers in 2013. His 77 runs scored tied the fewest in a season for the second basemen since he became a full-time MLB player. Zobrist remains a top 10 fantasy second baseman in our composite fantasy rankings.
Longoria's 30-90-90 potential ranks him within the top three fantasy third basemen, which includes Miguel Cabrera in most leagues.
After playing in 88 MLB games last season, Myers – the prospect the Rays acquired in the James Shields-to-the-Royals trade – continues to work his way into the Top 10 fantasy outfielders conversation. If he can post 20-plus homers with 80 RBI and 80 runs along with a .275 BA / .350 OBP, his fantasy stock will soar heading into 2015.
1. David Price
2. Alex Cobb
3. Matt Moore
4. Chris Archer
5. Jake Odorizzi
CL: Grant Balfour
Cobb took a line drive to the head and missed about 10 starts recovering. Fantasy owners and MLB fans missed out on the next ace of the staff if David Price relocates to a larger market. AC is 25-14 in the big leagues with a 3.39 ERA and 7.50 K/9 rate that, according to the last two seasons, is on the rise to 8.50.
Odorizzi was 9-6 in 22 Triple-A starts last season and posted a 3.33 ERA and 8.98 K/9 rate. With Jeremy Hellickson on the mend (elbow), Odorizzi will start the season in the bigs and if Hellickson returns, but Price moves on, would remain a piece of the Rays' rotation puzzle.
Jake Odorizzi (SP)
Hak-Ju Lee (SS)
Yunel Escobar is the band-aid until Lee is ready for the show. The speedy shortstop swiped 37 bases at Double-A in 2012 and missed all but 15 Triple-A games last season as he recovered from knee surgery. It's a big year for the 23-year-old as the Rays are desperate for a new option atop the lineup. No offense, Mr. DeJesus. Enjoy reading into and placing emphasis on specific words in that previous sentence.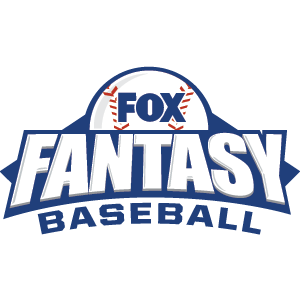 FOX Fantasy Baseball
Join or Create a Free League
Play Now!