2014 Fantasy Baseball Team Preview: Baltimore Orioles
With Manny Machado on the mend and expected to return in 2014, I'm once again drawn to the offensive potential of the Orioles. They led the American League in home runs last season (212) and that was without Nelson Cruz. It's the rotation and loss of Jim Johnson that makes me shy away from the O's in fantasy drafts.
Key additions: Ubaldo Jimenez and Nelson Cruz
Key losses: Jim Johnson
1. Nick Markakis RF
2. Ryan Flaherty 3B
3. Chris Davis 1B
4. Adam Jones CF
5. Nelson Cruz DH
6. Matt Wieters C
7. J.J. Hardy SS
8. David Lough LF
9. Jemile Weeks 2B
Markakis owns a career big-league OBP of .360 and with Chris Davis, Adam Jones and Nelson Cruz hitting behind him, could make a push for 100 runs scored in a season for the first time since 2008.
I absolutely love the Cruz signing. He served his suspension and can return to smacking 20-plus home runs, hitting .260 with 85-95 ribbies per season. Sign me up.
With a beyond unlucky BABIP of .247 in 2013, Matt Wieters is a popular choice for an improved batting average and OBP to go along with his 20-plus homers and 60 runs and 75 RBI.
J.J. Hardy has averaged more than 25 home runs, 75 runs and 74 RBI per season over the last three years.
1. Chris Tillman
2. Ubaldo Jimenez
3. Wei-Yen Chen
4. Bud Norris
5. Miguel Gonzalez
CL: Tommy Hunter (tentative)
The Orioles' "ace" is Chris Tillman and he's ranked as our composite SP56.
Ubaldo Jimenez came with a hefty free-agent price and a hefty risk vs. reward cloud hanging over his head. Dr. Jekyll and Mr. Jimenez posted a 4.56 ERA before the 2013 All-Star break and a 1.82 ERA in the second half of the season.
Jonathan Schoop (2B)
With Brian Roberts now with the Yankees, Baltimore's second base situation becomes a little murky. If Machado is ready by opening day Ryan Flaherty could slide over to second if Jemile Weeks (22 stolen bases in 2011 for Oakland) fails to get on base (career .319 OBP). If Flaherty and Weeks both struggle, Schoop could get his big-league shot. He missed some time last season due to a stress fracture in his back, but if he could get 120 games in, double digit home runs in a possibility. Brian Cartwright from FanGraphs thinks 25 HR is possible if Schoop can earn 140-plus games played with the O's.
Kevin Gausman (SP)
Well, Gausman's first act in the big leagues didn't go as planned. In five starts and 20 appearances, the pitching prospect posted a 5.66 ERA, but a 3.04 xFIP which encourages the best is yet to come from the "Gas Man" and his 95-mile-per-hour heaters.
Dylan Bundy (SP)
The top pitching prospect in the organization continues to rehab from Tommy John surgery. They are hoping to have him available by mid-season.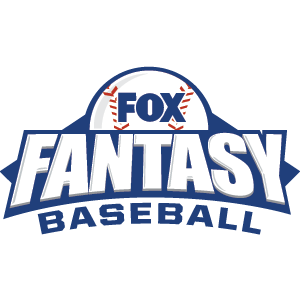 FOX Fantasy Baseball
Join or Create a Free League
Play Now!