2014 Fantasy Baseball: Predictions for the MLB season
There are three staples for spring training coverage: the pompous, long-winded "Hope springs eternal" column; the "Player X is ready for a breakout" piece, also known as the Jay Bruce Special; the hometown-centric predictions article. Sometimes, as recently seen in a "Watch out for the Mets!" commentary, an article hits the trifecta from this baseball-writing purgatory.
Though we try to avoid this predictability and triteness, sometimes we have to give the people what they want. And, aside from "Hey, do you have Erin Andrews' email?" the biggest inquiry from readers this time of the year concerns gazing into the crystal ball for the upcoming hardball season.
Last year we hit our predictions on Freddie Freeman, Matt Moore, Felix Hernandez, Eric Hosmer, Jed Lowrie and the underwhelming production from the Atlanta outfield and Josh Hamilton. As for that prophecy on Josh Rutledge being, you know, good? My bad.
Without further ado, here's the horoscope for the 2014 MLB fantasy baseball season:
King Felix abdicates throne
Normally speaking ill of Emerald City entities triggers a profusion of wrath in reader mail – I once was hit with 300 hate messages after a Super Bowl article…and I picked the Seahawks to win. For the sake of my inbox, hopefully Washington's new marijuana laws have cooled the jets of the Seattle faithful…
This prognosis might make you wonder if I'm partaking in the Evergreen State's cannabis offerings, as Felix Hernandez posted career-best marks in K/9, BB/9 and FIP last season. Moreover, his 6.0 WAR was second only to his output from 2009.
However, though he's just 27 years old (turning 28 on April 8), Hernandez is entering his 10th campaign in the Bigs. Since 2008, he's turned in 1,359 innings, third-most in that span behind Justin Verlander and CC Sabathia (more on him in a moment). His velocity has dropped three straight seasons, a notion that might not rattle many cages given his aforementioned personal-best in strikeouts but is an issue nonetheless:
On other fronts, Robinson Cano is an upgrade at second, yet the Seattle defense is an absolute mess (especially if Logan Morrison has to spend time in right, a proviso that could come to fruition with the fragile nature of Corey Hart). With Hernandez's line-drive percentage above 21 percent the past two seems, this could spell disaster. Also potentially creating problems: catcher Mike Zunino. Lauded for his skills behind the plate in the minors, the third overall pick of the 2012 Draft struggled in 52 big-league contests, finishing with negative fielding grades across the board. While he should be better as the primary backstop in 2014, learning curves are to be expected, development that could encumber Hernandez's personal production.
It's not going to be a Lincecum-like decline, and there's still much to like in Hernandez's arsenal. Unfortunately, the "king" moniker may no longer fit, casting a shadow over Hernandez's reign in the upper echelon of arms.
Billy Hamilton gets 80 stolen bases
Don't buy into the B.S. that Billy's plate prowess, or lack thereof, could exile him to Louisville by May. Despite holding a .230/.302/.350 line for two seasons (2011-12), the Reds penciled in Drew Stubbs at leadoff every day. Cincinnati will furnish similar patience with Hamilton; furthermore, they don't really have a choice, unless you think Chris Heisey or Skip Schumaker are viable options. (Hint: they are not.)
In truth, Hamilton is better than believed with the lumber. After grappling with his swing last spring, the speedster showed the consistency that's illustrated in his .280/.350/.378 slash from 500 minor-league games. And when he does reach base, watch out: across two levels in 2012, Hamilton looted a record 155 bags. Even with his blunders with the wood, he racked up 75 steals in 123 Triple-A games last season and added 13 swipes in 13 major-league appearances in September.
I'm usually wary of highly-touted prospects in their first full season in the Bigs, as investing in them can be like sticking your hand into a beehive. Yet Hamilton's ability to single-handedly win your SB category is too enticing to overlook. In OBP formats, Hamilton's value takes a hit, but in standard leagues the honey is worth the possible sting. (Normally I'd use "juice is worth the squeeze." I'm trying to branch out the vernacular. So far, it's been a total misfire.)
North Side Revival for Rizzo, Castro
One of the main reasons Dale Sveum was fired – other than that solid .392 winning percentage – was the lack of development from the two players the Cubbies view as foundational pieces. With new manager Rick Renteria at the helm, the primary objective will be getting Anthony Rizzo and Starlin Castro back on track.
To put it nicely, Rizzo likely won't contend for a batting title anytime soon. Nevertheless, he's better with the stick than his .233 average implies. Part of the decline from his .285 mark in 2012 could be attributed to a higher frequency of defensive shifts, yet the majority of the drop can be credited to bad luck. The Chicago slugger did club 23 homers last season and has been observed by many as arriving to camp in a bulky frame. (If one drank every time "He's in the best shape of his life!" was noted in a spring training piece, said reader would get stupid drunk.) It sounds absurd, but I'm booking Rizzo for 35-plus homers, a figure that should place him as a top-10 cornerman.
This is from our "Five Players to Watch" piece, but it bears repeating…The sight of Castro just instigated a collective grumbling from the fantasy community, if not downright profanity. One of the game's rising performers, Castro entered 2013 off consecutive All-Star appearances thanks to two-year averages of 12 jacks, 72 ribbies, 84 runs, 24 steals and a .295 batting mark. Due to the offensively-starved nature of shortstop and the fragile dispositions of Troy Tulowitzki, Jose Reyes and Hanley Ramirez, Castro shot up draft boards, inserting himself as a top-25 pick. Castro proceeded to reward this conviction by taking a flamethrower to his rotisserie rosters, turning in a .245 average with just 59 runs, 44 RBI, nine steals and pitiful .284 OBP. Even for a Cub, this was low.
There's plenty of hope for a revival in 2014: kid's only 23 years old, and, aside from a heightened strikeout rate, the advanced metrics don't raise any major red flags. Finding a potent bat at shortstop remains a commodity. Possessing one of the few lethal sticks at the position, Castro is worth the investment.
Rick Porcello is this year's Max Scherzer
Pump the brakes, baby birds, not saying Porcello is taking home the Cy Young hardware. More of the "this cat's ERA is about to dramatically plunge" variety. Recognizing that Porcello rocks a career 4.51 ERA in over 150 outings, not the easiest forecast to fall in with.
The peripherals present a different case. Porcello's 4.32 ERA in 2013 looks harmless once factoring his 3.53 FIP and 3.19 xFIP (sixth-best in the American League and better than notable names like David Price, Justin Verlander, James Shields and Hisashi Iwakuma). The Detroit defense did Porcello no favors, evidenced in a .315 BABIP even with a 55.3 ground-ball percentage. There is hope that, with Miguel Cabrera moving to first and Nick Castellanos taking over hot-corner duties, the Tigers' fielding woes will be alleviated, welcome news to the grounder-centric style of Porcello.
Porcello is also helping his own cause. By adding an effective curveball to his repertoire, Porcello was able to increase his strikeout rate (career 5.0 K/9 heading into 2013, 7.2 mark in 2013) while decreasing hits allowed (league-high 226 knocks in 176 1/3 innings in 2012 to 185 hits in 177 innings last year). This spring training the 25-year-old has worked on throwing fewer sliders (his worst pitch) and also keeping the ball low (as he's been prone to letting the horsehide wander up). If he can overcome his historical demons, Porcello will be a draft-day diamond in the rough.
No-shows for the CarGos
At least in terms of their return on value. Carlos Gonzalez has to be in the top five for most exciting players to watch. Regrettably, those screenings have become a rarity in the past three years: the Colorado outfielder has missed 114 games in that span. For better context, that's a fourth of a season spent on the pine. Some health woes can be chalked up to misfortune. Conversely, persistent injuries are not bad luck; they are a flaw. Your first-round picks are supposed to provide a stable presence. Going as high as No. 3 in drafts, Gonzalez falls short of this standard.
Gonzalez's moniker brethren in Milwaukee is a candidate for disappointment as well. Carlos Gomez had a career year in 2013, earning his first Gold Glove and All-Star nod in his seventh major-league season. Alas, Gomez's accolades were more a byproduct of a strong performance out of the gates rather than a consistent effort:
Luck was undoubtedly present in the spring, seen in a .353 BABIP in the first half followed by a .328 mark after the All-Stark break. Gomez's speed is undisputed, contributing to your team's run and steal totals. Moreover, his 19 long shots in 2012 are testament that Gomez's 24 homers last year are not an aberration. Still, going in the second round is a tad overzealous of a projection for the Brewers center fielder, putting him on our "no fly" fantasy list. And while we're here, let's use this scaffold to put to rest the "CarGo" epithet, or any handle that uses a name's letters, syllables abbreviations or numbers. Our parents had "Iceman," "Oil Can" and "Sweetness;" we have "A-Rod," "RG3" and "Melo." It's the universal employment of such uncreative nicknames that makes we wonder what the Internet is even for.
Fins Up: Miami Outfield will shine
It's customarily a good practice to keep one's distance from all things Jeffrey Loria, considering he's responsible for this. And this. And this. And this.
Even Loria can't rain on this parade. The collective forecast for the Miami outfield is as bright as that monstrosity of a home-run structure:
Giancarlo Stanton – Although he battled various ailments in 2013, Stanton managed to work a 14.7 walk rate, fourth-best in the majors. Said bruises also dumped his tater damage from 37 homers in 2012 to 24 last year, albeit still sound output for only 116 games. Stanton has tumbled into the third round of early drafts. With the ceiling of a top-five fantasy player, that's a bargain.
Christian Yelich – Even by Miami's historical penchant of fast-tracking its neophytes, Yelich's rise to the majors was rushed. That didn't stop Yelich, the 13th-ranked prospect by MLB.com heading into 2013, from doing work, submitting an impressive .288/.370/.396 line in 62 big-league contests. Yelich's .380 BABIP might put those figures under scrutiny, but, judging by his minor-league data, his BABIP has always been elevated. Oh, and he's just 22 years old. He's not much of a power hitter, yet his speed and line-drive propensity will make him a benefactor in the rest of your fantasy categories.
Marcell Ozuna – Not as ballyhooed as Stanton and Yelich, Ozuna has the muscle and speed to warrant venture in dynasty leagues. Although his power was missing in his rookie call-up (only three homers in 70 games), this could be paralleled with a wrist injury suffered last season. Given a clean bill of health at the start of spring training, look for Ozuna as a low-risk/high-reward player near the end of your draft.
Sun sets on CC Sabathia
Is there any gas left in Sabathia's tank? The cat's an elderly 33 years old, logging 2,775 innings in his career. He's also coming off a nightmarish season, as his 4.78 ERA and 1.37 WHIP were career-worsts. A look at the ace's pitch speeds second the notion that the tread is falling off the tires:
Sabathia has added weight this offseason in hopes of regaining some oomph. Additionally, though the geriatric nature of the Yankees' lineup is a tad disconcerting, it shouldn't diminish their performance at the plate. This ample run support, combined with Sabathia's inning longevity, will again make him a candidate to rack up Ws in 2014.
Before you rev the engines, there's an upshot. The aforementioned age of the New York roster will take its toll on Sabathia's numbers thanks to the defensive support, or lack thereof, behind the mound. Worse, unless one goes the Bartolo Colon route with stem cells and testosterone, a pitcher with as many miles as CC doesn't recapture past magic.
He has the name recognition, but Sabathia's actual worth is closer to a backend arm this summer.
Jedd Gyorko's breakout inspires thousands of terrible team-name puns
For the phonetically impaired, it's "JER-ko." Hopefully that halts all Wall Street/Geico parodies.
Gyorko's 2013 was a tale of two halves. He started his rookie campaign with a sound .272/.330/440 slash in his first 63 games. That line fell to .226/.271/.449 after the All-Star Game, yet those numbers are somewhat saved by Gyorko smacking 15 homers (compared to eight in the first half).
The advanced statistics express this drop in average was due to Gyorko chasing balls out of the zone. A .321 career hitter in the minors, look for more discipline at the plate in 2014 from the San Diego second baseman. And for those worried that PETCO Park's spacious dimensions will take a toll on Gyorko's power, 13 of his jacks came at home, putting that conjecture to rest. The depth at the 2B position in fantasy is simply not there, vaulting Gyorko up the rotisserie ranks. Don't let him fall past the 10th round in your draft, or else the man will be like a cupcake in front of Jesus Montero: gone, baby gone.
Kole Calhoun is the steal of your draft
There's a contingent that views Calhoun's dividends (.282/.347/.462, eight homers, 32 RBI, 29 runs) as an irregularity. Granted, Calhoun was not a heralded minor-leaguer, and, as Calhoun turns 27 in the fall, the room for growth is limited. On the other side of that spectrum, his .317 average and .402 OBP in four minor-league seasons is nothing to ridicule, and Calhoun should have plenty of opportunities to cross the plate batting in front of Mike Trout, Albert Pujols and Josh Hamilton. Listed at No. 227 in the FOXSports.com Fantasy Baseball rankings, Calhoun is more than capable of being an everyday starter in your fantasy lineup.
The top fantasy player not named Mike Trout will be…Bryce Harper
He's only 21, made strides in his plate approach in his sophomore season and HOLY COW DID THE MAN GET RIPPED in the offseason. All I ask is that you keep "The Bryce is Right!" team names to a minimum.
Sabathia Pitch Speed
| | | | |
| --- | --- | --- | --- |
| Year | vFastball | vSinker | vChangeup |
| 2011 | 93.9 | 93.0 | 86.6 |
| 2012 | 92.4 | 91.9 | 86.0 |
| 2013 | 91.3 | 90.5 | 84.8 |
King Felix Velocity
| | | | |
| --- | --- | --- | --- |
| Year | vFastball | vCutter | vSinker |
| 2011 | 93.4 | 93.6 | 93.2 |
| 2012 | 92.4 | 92.5 | 92.4 |
| 2013 | 91.3 | 91.7 | 91.2 |
Carlos Gomez Splits
| | | | |
| --- | --- | --- | --- |
| Game | AVG | OBP | SLG |
| 2007-2012 (676 games) | .247 | .294 | .379 |
| First 63 games of 2013 | .326 | .366 | .594 |
| Final 84 games of 2013 | .249 | .316 | .434 |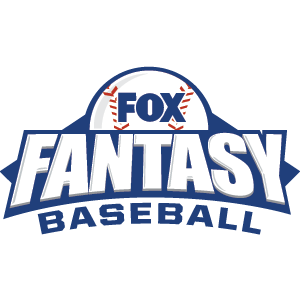 FOX Fantasy Baseball
Join or Create a Free League
Play Now!