Fantasy sleepers at third base
Each FOXSports.com fantasy contributor shared three-to-five fantasy baseball sleepers to keep an eye on heading into owners' fantasy baseball drafts. Over the next two months, expect several updates to our positional fantasy baseball third base rankings.
2013 Fantasy Baseball Rankings: C | 1B | 2B | SS | 3B | OF | SP | RP
2013 Fantasy Baseball Sleepers: C | 1B | 2B | SS | 3B | OF | SP | RP
Beall
Pedro Alvarez, PIT – Pittsburgh's hot corner has his vices (30.7 whiff rate, an underwhelming .244 batting mark, playing in pitcher-friendly PNC Park), yet for his projected draft position, hard to argue Alvarez's value. His 30 bombs were second-best among third basemen on the Senior Circuit, and Alvarez's line of .274/.352/.518 over the final 94 games illustrate the Pirate basher is not a severe detriment to average and on-base categories. Alvarez will be just 26 on Opening Day, and with Andrew McCutchen, Neil Walker and Garrett Jones slotted in front of him, the ribbie opportunities should be bountiful. If he can replicate his raking from mid-June on, owners will be bragging about their Alvarez selection come fall.
Mike Moustakas, KC – The man known as "Moose" was not stellar in his first full season in the majors, posting a pedestrian line of .242/.296/.412 in 614 plate appearances. Moustakas did manage 20 long balls; alas, this number loses some of its luster when factoring the Royals third baseman hit just five homers in the second half.
However, Moustakas is just 24 years old, and there's a lot to like about the No. 2 overall selection in the 2007 MLB Draft. His 16.4 line-drive percentage was remarkably low given his past performance in the minors, and could be a threat to hit .300 if he can cut down on the amount of fly balls. Ranked in the lower teens at his position in most preseason rankings, Moustakas has top-10 potential operating in the heart of a formidable Kansas City lineup.
Michael Young, PHI – We tend to view fantasy dark horses as fledgling stars or prodigies, yet a vital aspect of the sleeper component are well-known or aging commodities falling through the cracks. Case in point: Young, who is on the outside of the position's top-10 ranking despite owning a .304 batting average over the last four seasons. Granted, the eight-time All-Star showed signs of corrosion last campaign, and turning 37 in the fall, we certainly don't envision a significant revival in his new Philadelphia digs. However, Young was better than his .277 average indicated, evidenced by a 22.9 line-drive percentage. Projected to bat fifth in the Phillies' order, Young could see an uptick in RBI if (and this is a major asterisk) Chase Utley and Ryan Howard remain healthy. At worst, managers are receiving a proven product at a discounted price in Young.
Halpin
Todd Frazier, CIN– You might remember Frazier as the guy who hit a bunch of home runs last season, but got benched too often in favor of the mummified Scott Rolen. Frazier has the everyday hot corner job in Cincinnati this year, so should we expect him to improve on 19 homers in 422 at bats? Maybe a little, and if he does, he could hit close to 30 bombs. He's been lasting a long time in early drafts.
Trevor Plouffe, MIN– Plouffe exploded last year with 11 June homers, and finished the season with a total of 24 after slumping in the second half. Some people think Plouffe's breakout was a fluke, but his minor-league track record suggests that the power was real, and a very unlucky BABIP (.243) tells us that his .235 batting average is likely to rise to acceptable levels. Plouffe isn't being picked in many mixed-league drafts, and that's a mistake.
Matt Carpenter, STL– Carpenter has a history of strong batting averages in the minors, along with double-digit homer power. He's an interesting option for daily lineup leagues, because he's been working at second base during the offseason, and has a decent chance to beat out Daniel Descalso for the job. If that happens, Carpenter figures to have dual eligibility before the end of April.
Ian Stewart, Cubs – Stewart's 2012 season ended prematurely due to a wrist injury that required surgery. High strikeout rates have always helped to limit Stewart's production, but he showed improvement on that front during his abbreviated first season in Chicago. Check out his 2010 stats, and consider if they'd work for you in a deep mixed league.
Harmon
Manny Machado, BAL – The Orioles promoted their 2010 first-round selection (third overall pick) as part of a turnaround season under Buck Schowalter. His name was whispered as the season progressed, with Baltimore fans looking for a jumpstart to the offense at midseason. Machado was batting .266 at the time of his promotion with 42 extra-base hits and 13 stolen bases.
He paid immediate dividends by opening his Baltimore career with hits in seven of his first eight games, including three home runs and seven RBI. Machado batted .262 with 18 extra-base hits (seven home runs) and 26 RBI. Fantasy owners can reasonably expect 15-20 home runs out of Machado in his first full season and a double-digit stolen base total. Can Schowalter's magic continue?
Mike Olt, TEX – Fantasy owners don't care whether Olt finds everyday at-bats in Texas or another spot. They merely want to see this powerhouse get his chance to mash balls into the night air. Olt slammed 46 extra-base hits in 354 minor league at-bats last season. He hit 28 home runs and drove in 82 runs while batting .288 in 95 games. Olt posted a ridiculous .403 BABIP, a number that helps to put his ridiculous strikeout to the back burner (one per 3.5 at-bats).
As the team approaches spring training, Olt does not have a clear role on the Texas roster. He may begin the season at Triple-A, and his name has been attached to trade rumors. I'll be curious to see how Olt factors into Ron Washington's 2013 plans.
Matt Carpenter, STL – Carpenter dominated minor league pitching during the 2010 and 2011 seasons before joining the Cardinals last season. He hits for average with great gap power annually. Carpenter has slammed 82 doubles in the past three years and twice generated a double-digit home run total.
The 27-year-old corner infielder batted .294 in 296 at-bats for the Cardinals last year, producing 33 extra-base hits (22 doubles) and 46 RBI. His .365 OBP ranked 12th him among all third basemen last season.
Chris Johnson, ATL – Things haven't quite developed for Johnson as fantasy owners had hoped following his breakthrough 2010 campaign in Houston. Johnson struck out a ton, but produced tremendous power numbers with a strong batting average (.420 BABIP) in his 94-game introduction to Major League Baseball.
He still represents a solid power option, having produced 48 extra-base hits (15 home runs) in his 488 at-bats last season between Houston and Arizona. Johnson will compete for the starting role in Atlanta after being acquired in the Justin Upton trade. His contact rate is troubling, but he remains a strong power broker.
Fowler
Pedro Alvarez, PIT – The constant cries for my office to "Vote for Pedro" during the 2012 season were like nails on a chalkboard thanks to my colleague Brett's masochistic dedication to his hometown Pirates. Granted, the Buccos' hard hitting, hot corner commodity finished fifth in strikeouts (180) with a robust .244 batting average, but his 30 home runs were fourth-best in the bigs last season among third basemen. Although I'd bench him against lefties (.207, six home runs), Alvarez is worthy of late-round consideration especially if you need to start a corner infielder.
Another fun fantasy fact was the top-five hitters who led MLB in strikeouts, including Alvarez who finished fifth, averaged 30 home runs in 2012. Adam Dunn, Curtis Granderson, Danny Espinosa, and Carlos Pena rounded out the top five.
Kevin Youkilis, NYY – Sure, his numbers inside the "new" Yankee Stadium aren't as strong as the team's previous baseball cathedral (.233 vs. .312 BA) and his health has held him back the past three seasons (played in ~115 games/season), but with Alex Rodriguez out with a hip injury until at least midseason along with his latest off-the-field distraction, Youk could earn a full season at the hot corner … if he can stay healthy.
Let's say Youkilis reaches 130 or more games played in 2013. It's not impossible for him to score you 85 runs, hit 20-23 home runs along with 75 RBI. The rub remains a batting average hovering around .240.
Now, we need to talk about Yankee clubhouse law forcing him to shave that grade-A goat. What a shame.
Trevor Plouffe, MIN – Is he a fluke or worthy flier?
Plouffe smacked 14 home runs and drove in 30 runs last June and July, while carrying a batting average comfortably over .300. Funny thing, he only hit .189 in April, May, August, September, and October.
Ouch.
Some believe a thumb injury was partially to blame, while others believe the hot streak was a mirage. However, he did hit 15 home runs in 102 games at Triple-A Rochester in 2010. So, there is a precedent for his power surge. If you are a little thin at the hot corner come the 20th round, Plouffe is a worthy flier.
Meyer
David Freese, STL – The depth at third base takes a hit in 2013. Four quality players have either lost eligibility (Jose Bautista and Edwin Encarnacion), retired (Chipper Jones), or have too many questions to even be considered (Alex Rodriguez). Freese is not your typical power hitting third baseman, but he's hit over .290 every year he's been in MLB. Also, excluding his averages, he has improved in every statistical category constantly. After hitting .293, 20 HRs, and 79 RBI in 2012, I can't wait to see how he improves on that performance.
Kyle Seager, SEA – Seattle becomes a little more hitter-friendly in 2013 when the fences move 10 feet closer in left-center and four feet in right-center. The Mariners scored an AL-worst 619 runs and Seager drove in around 14 percent (86 RBI) of them. Now, he enters this season with a full year of starting under his belt and will most likely hit in front of Mike Morse and Kendrys Morales. If a double play is a pitcher's best friend, then closer fences and a better lineup is a hitter's.
Todd Frazier, CIN – If not for Bryce Harper, Frazier would have won Rookie of the Year. Last year, he was lucky enough to take advantage of Scott Rolen and Joey Votto's injuries. This season, he'll likely replace the should-be-retiring Rolen and elevate to the everyday hot corner occupant. I'd look for him to improve on his 19 HRs and 67 RBI he collected in only 128 games in 2012.
Manny Machado, BAL – The best part about drafting young talented players is the hustle factor. Mike Trout, Harper, Frazier, and Machado are perfect examples. In only 51 games MM hit three triples (higher draft pick Brett Lawrie recorded three triples in 125 games). I know that a three-bagger isn't a stat people care about on a fantasy sports basis, but it says a lot to me. It tells me that he has speed and has the ability to find holes in the defense to run 270 feet. I would like to see his steals increase, but when 18 of his 50 hits are for extra bases, you take what you can get.
Jordan Pacheco, COL – Pacheco was one of the most confusing players of 2012. How does a guy hit .309 for Colorado in 132 games and only have five home runs? I could hit five home runs in Colorado. Pitcher Alex White hit two last season. Aside from his long ball lulls, he's still a quality hitter. In 132 games he tallied 147 hits (1.11 hits per game), so you know he can put the ball in play. His power numbers will improve over time, so take the average boost and roll the dice on this sleeper.
2013 Fantasy Baseball Rankings: C | 1B | 2B | SS | 3B | OF | SP | RP
2013 Fantasy Baseball Sleepers: C | 1B | 2B | SS | 3B | OF | SP | RP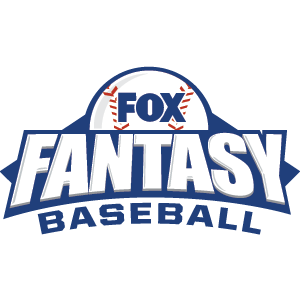 FOX Fantasy Baseball
Join or Create a Free League
Play Now!