Fantasy sleepers at shortstop
Each FOXSports.com fantasy contributor shared three-to-five fantasy baseball sleepers to keep an eye on heading into owners' fantasy baseball drafts. Over the next two months, expect several updates to our positional fantasy baseball shortstop rankings.
2013 Fantasy Rankings: C | 1B | 2B | SS | 3B | OF | SP | RP
2013 Fantasy Baseball Sleepers: C | 1B | 2B | SS | 3B | OF | SP | RP
Beall
Josh Rutledge, COL – The Rockies rookie was impressive in his debut, hitting .274 with eight jacks, 37 RBI, 37 runs and seven steals in just 73 outings in 2012. Yes, his numbers are partially inflated thanks to the Mile-High effect (.287/.327/.490 at home, .261/.283/.448 on the road), but last I checked, Colorado will still be calling Coors Field their abode this season. Owners should not expect elevated power figures, as Rutledge had a modest 22 long shots in 211 minor-league games. However, there's no doubting that the dude can rake, verified by a .320 average in three years on the farm, and has a firm discipline at the plate (career .374 OBP in nearly 950 minor-league plate appearances). Batting in front of Carlos Gonzalez and Troy Tulowitzki, imagine Rutledge becoming a dependable run producer in Denver this summer.
Jed Lowrie, OAK – Admittedly, loses a bit of luster with the move to the Bay Area, but still a fantasy commodity. Lowrie was off to an auspicious start for the Astros last season, with a .803 OPS and 14 blasts before the All-Star break (both good for second-best at his position). Alas, a leg injury sidelined Lowrie for most of the second half, and the former Red Sox slugger struggled in his September return (.200/.267/.345 in the final month). Though he's never played in more than 97 games in a season, if Lowrie can post 130 or so appearances this year, something along the lines of 20 homers, 70 RBI and 70 runs is certainly in reach. At shortstop, that's more than enough to qualify as a top-10 performer.
Jean Segura, MIL – Ranked as the No. 55 prospect by Baseball America heading into 2012 and considered the Angels' top minor-league asset, Segura was the centerpiece of last July's Zack Greinke deal and was commendable in an abbreviated appearance with the Brewers, hitting .264 with 19 runs, 14 RBI and seven swipes in just 163 plate appearances. Unfortunately, Segura is likely to begin the season batting near the bottom of the Milwaukee lineup, curbing his run harvest. Yet given the volatile and shallow nature of the position, Segura's speed and sound average (career .313 mark in the minors) make him a commodity near the end of drafts. Turning 23 in March, Segura will take his lumps but is a must-own in NL-only leagues.
Harmon
Josh Rutledge, COL – The 2012 season was a long, painful ordeal for the fans of the Rockies. However, there were a few things to get excited about, as a number of new options made their way to the major league roster. Rutledge arrived and made an immediate impact within fantasy lineups. He ripped 33 extra-base hits in 277 at-bats while driving in 37 runs with seven stolen bases. Rutledge offered fantasy owners a fantastic .341 BABIP.
Of course, there is still a gaping hole in his game. Rutledge's power output is accompanied by a troubling strikeout rate. He fanned once in every 5.1 at-bats and drew few walks (nine). Still, I can't look past the massive power potential. Rutledge ranks as a back-end SS1 coming into the season with tremendous upside.
Andrelton Simmons, ATL – Simmons will be a big part of a revamped Atlanta squad that now boasts both Justin and B.J. Upton. He batted .289 in his 49-game introduction to the Braves in 2012, producing 13 extra-base hits (eight doubles) with 19 RBI.
Prospective fantasy owners need only look to his 2011 minor league season in the Carolina League to witness Simmons' gap power and speed potential. He slammed 35 doubles in 517 at-bats with 26 stolen bases (44 attempts) while striking out just 43 times. I'm intrigued to watch this 23-year-old develop in Atlanta, and I placed a premium on him in my first-look rankings.
Jean Segura, MIL – Segura has been an All-Star at several minor league levels and ranked as a top prospect in the Los Angeles organization before his inclusion in the trade that sent Zack Greinke to the Angels. Segura batted .258 with 14 RBI and seven stolen bases in 45 games for the Brewers last season.
Segura registered a strong batting average at every minor league stop, including a .304 mark in 2012. He also amassed a high number of stolen bases during his past three minor league seasons, including a career-high total of 50 in 2010 (37 last year). At just 22 years old, Segura is years from hitting his power prime, but he's an immediate three-category option.
Billy Hamilton, CIN – The legend of Billy Hamilton grew during the course of the 2012 season. In a game devoid of triple-digit stolen base threats since the days of Rickey Henderson, Hamilton's minor league exploits boggled the mind. Hamilton successfully swiped 155 bases across two levels of minor league baseball in 192 attempts. He also batted a composite .311 with 22 doubles and 14 triples.
At just 22 years old, the Reds are in no hurry to push Hamilton to the major leagues. Shin-Soo Choo will be the starter at center field, returning to the position after a long absence. Hamilton will start the 2013 campaign in Triple-A while adjusting to playing center field. He represents a fantastic late-round lottery ticket and a potential two-category hero.
Halpin
Josh Rutledge, COL– In Coors, we trust. Rutledge had 21 homers and 21 stolen bases between Double A and the majors last season, and qualifies at shortstop because he spent the entire second half there in place of the injured Troy Tulowitzki. Sure, his walk rate is horrendous, but that home ballpark covers up many sins. A 15-15 season seems well within reach, and will make him an excellent late-round pick in standard mixed leagues. He'll play second base for the Rox, and will have dual eligibility quickly in fantasy.
Everth Cabrera, SD– Whoooooosh! Cabrera has no power, probably won't hit for a good average, and will spend some time looking over his shoulder for Logan Forsythe if he doesn't hit. He'll also steal lots and lots of bases when he plays. Our friends at FanGraphs noted recently that only four other players in MLB history have stolen 44 or more bases in fewer than 450 plate appearances: Davey Lopes, Willie Wilson, Otis Nixon and Tim Raines. That's some pretty speedy company, and Cabrera should be at the top of your list when looking for late-round speed. If he keeps his job all season, he'll probably lead the majors in steals.
Jean Segura, MIL– Segura stole 44 bases between Double A and the majors in 2012. He projects to be the Brew Crew's everyday shortstop, makes plenty of contact, and has never hit below .280 at any lengthy minor-league stop. Segura won't hit for much power, but figures to provide good speed and a solid BA.
Tyler Greene, HOU– Yes, we've been down this road before. Nobody seems to want Greene to get – or keep – a job. But for now, he should be the Astros' Opening Day shortstop, and even if he whiffs almost as much as Adam Dunn, his potential for double digits in both homers and steals is tantalizing. Take a flier in deep mixed leagues, especially if his 2B/SS eligibility helps. Warning: His batting average will be really bad.
Eduardo Nunez, NYY– Forget about Nunez's bad glove. He'll be the primary backup infielder on a team that includes old guys Derek Jeter, Kevin Youkilis and (maybe) Alex Rodriguez, and figures to get some DH time as well. Nunez could hit six or seven homers and steal 20 bases in a part-time role … but what if the role gets bigger?
Dee Gordon, LAD– Want to take a flier in an NL-only league? Gordon is slated to start the season in Triple A, with Hanley Ramirez in place as the Dodgers' shortstop. But let's imagine that Luis Cruz flops as the everyday third baseman – which isn't far-fetched. At some point, couldn't they shift Hanley to third base and bring up the fleet-footed Gordon? Gordon isn't much of a fielder, but neither is Ramirez. The Los Angeles Times also seems to think Hanley shifted to third is possible, and it has the potential for a nice fantasy payoff.
Fowler
Alcides Escobar, KC – It's time once again for America's favorite game …
Fantasy! Blind! Resume!
Three of the top fantasy shortstops are on the board …
2012 Fantasy Baseball Blind Resumes
| Player | Runs | Home Runs | Runs Batted In | Stolen Bases | Average |
| --- | --- | --- | --- | --- | --- |
| Player A | 86 | 11 | 57 | 40 | 0.287 |
| Player B | 78 | 14 | 78 | 25 | 0.283 |
| Player C | 68 | 5 | 52 | 35 | 0.293 |
Player A is Jose Reyes, Player B is Starlin Castro and Player C is the Royals' Escobar – not a household name … yet. Over the last two seasons, Escobar averaged 156 games played, 68 runs, four home runs, 49 RBI, and 30-plus stolen bases. One area of concern was an extreme spike in strikeouts last season (100), but his batting average didn't feel the impact as it rose nearly 40 points season-over-season.
Jed Lowrie, OAK – The last time Lowrie played more than 100 games in a season was 2007. He missed two months last season with the Astros due to ankle and thumb injuries. Now a member of the A's following an early-February trade, Lowrie becomes an interesting option for owners in search of position flexibility with their shortstop. Reports say he'll play primarily at SS, but Billy Beane stressed Lowrie could see time at other positions around the infield including second and third. Despite all the time missed due to injury, his 16 home runs ranked fourth among fellow shorstops.
Everth Cabrera, SD – Cabrera's career arc is quite interesting.
Back during his South Atlantic minor league days, he stole 73 bases and hit .284 for the Ashville Tourists (interesting mascot choice) during the 2008 season.
He was called up to San Diego the following season, played in 103 games, hit .255 and stole 25 bases. However, his batting average plummeted the next two seasons forcing the Padres to send Cabrera back down to the minors. Despite a sub-.250 average, Cabby managed to work his way back up to the big leagues, played in 115 games last season and stole a MLB-high (among SS) 44 out of 48 bases. You never want your starting SS to strikeout 110 times, but Cabrera will be around in those middle-to-late rounds if you are anxious about your team's ability to swipe second and third.
Meyer
Erick Aybar, LAA: Aybar is the type of shortstop you can draft after the first, or even second, wave hits (average draft position of 139 in 2012). Last year, he didn't exactly replicate his stats from 2011, but it was close:
2012 – .290/.324/.416, 141 games, 150 hits, 67 runs, 8 HR, 45 RBI, and 20 SB
2011 – .279/.322/.421, 143 games, 155 hits, 71 runs, 10 HR, 59 RBI, and 30 SB
When Torii Hunter was slated to hit before Pujols, in only 85 games, he hit .343, with nien HRs, and 69 RBI. Batting between a phenom and a machine is the safest place in baseball.
Josh Rutledge, COL: Out of all shortstops, only Hanley Ramirez (48) topped Rutledge (37) last season in RBI after the All-Star break. He even led the Rockies in RBI the second half of the season (10 more than teammate Carlos Gonzalez). Not a bad finish to his rookie debut considering the fact that he didn't play a game before the Midsummer Classic. On the downside, his batting average fell every month. However, in 2013, he'll have CarGo and Troy Tulowitzki protecting his at-bats.
Everth Cabrera, SD: Sometimes in fantasy baseball a player only contributes to one category, this is one of those times. When it comes to Cabrera, his great asset is speed. Last season, two players stole more bases, but his stolen base percentage (44 swipes and four failed attempts) were better than both Mike Trout (49/5) and Rajai Davis (46/13).
Jed Lowrie, OAK: Lowrie wasn't on my sleeper list until the Oakland Athletics traded for him on February 4th. I've followed his career ever since he jumped onto the scene in 2008 with Boston, when he averaged an RBI every 1.7 games. Last season Lowrie hit a career-high 16 HRs (fifth among shortstops) and improved in runs batted in (42) for the third straight year. Currently, he only has fantasy baseball eligibility at shortstop, but he can play at first, second, or third base. Another positive, Oakland will face Houston (4.56 ERA in 2012) 19 times in divisional play.
Jurickson Profar, TEX: There's no avoiding it, you will hear someone, somewhere talking about Profar as a sleeper. This year, MLB.com listed him as the No. 1 prospect to watch. Last season, Matt Moore, Bryce Harper, and Mike Trout topped the list. Profar had a taste of the bigs in 2012 with only 17 plate appearances and three hits (all were extra base hits, including a home run in his debut). His minor league numbers are the reason to be excited for this sleeper. In 126 games (480 ABs), he hit .281, 14 HRs, and 62 RBI.
2013 Fantasy Baseball Sleepers: C | 1B | 2B | SS | 3B | OF | SP | RP
2013 Fantasy Rankings: C | 1B | 2B | SS | 3B | OF | SP | RP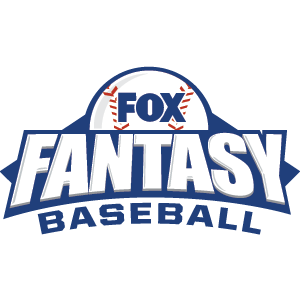 FOX Fantasy Baseball
Join or Create a Free League
Play Now!