Predictions for the 2013 MLB season
The venerable Casey Stengel warned, "Never make predictions, especially about the future." Yet one of the more common email themes from readers this time of the year, aside from "Who should I draft?" and "How do you have a job?" inquiries, regard forecasts for the upcoming season. (And for those looking for responses to the previous two probes, the FOXSports.com Fantasy Draft Guide has you covered for the former, while my charming wit and jaw-dropping smile answers the latter.)
Formulating predictions have become a cherished rite of spring, right up there with spitting sunflower seeds and Joel Zumaya comeback attempts. However, we are abstaining from guileless conjectures like, "Hey, watch out for that Wil Myers kid!" and heading off the beaten path to make our hardball prophecies. Not only does this course of action allow us to beat our chest when these hypotheses come to fruition (like last year's endorsements for Adam Dunn, Joe Mauer and Yu Darvish), but the eccentric guesses give us some breathing room when inevitability half of said estimations crash and burn (i.e. proclaiming the Royals as a formidable offense, only to watch KC finish with the third-worst run production on the Junior Circuit).
So yes, a few of these premonitions are outlandish, but as J.R.R. Tolkien once noted, "Even the very wise cannot see all ends." Enjoy.
Honorable Mentions
Homer Bailey: All-Star…Mike Napoli washes off 2012 stench by replicating 2011 breakout season… Justin Verlander's arm falls off…Fewer than four players hit over 40 home runs…Adam Eaton makes a bigger fantasy impact than Wil Myers …Josh Hamilton begins Anaheim Era in severe slump…Last hurrah for Michael Young…a certain prominent catcher earns PED suspension …Dylan Bundy's second-half performance vaults him into top 50 for 2014… Despite being added and dropped more often than Taylor Swift, Jed Lowrie will be steal of your league.
Revitalization of Ryan Howard
There's an axiom that states when sluggers begin to show signs of deterioration, the regression is a precipitous drop. This seems to be the sentiment many users are taking with Howard after the former MVP finished with a .219/.295/.423 slash last season. A career-low .204 ISO and 8.6 walk percentage apparently second this claim. At 33 years old and a season removed from Achilles tendon surgery, it's easy to fathom why a contingent of fantasy owners are putting Howard out to pasture, evidenced by his average draft position of 127.6.
Yet there's hope on the horizon for the Philly first baseman. Howard's home run to fly ball rate, which provides a framework for power sustainability, finished at 27.5 percent, his best harvest since the 2008 season and third in baseball behind Dunn and Giancarlo Stanton (minimum 250 PAs). Factoring in the assimilation process from injury, 14 jacks in a modest 260 at bats was far from an abysmal display in 2012. Noticeably, ahem, "stouter" in his return last July, the three-time All-Star has trimmed down during the offseason. And while Howard won't replicate his four-year average output from 2006 to 2009 (50 homers, 143 RBI, 102 runs, .278/.379/.589), duplicating his production from 2010 to 2011 (32 home runs, 112 ribbies, 84 runs, .265/.350/.497) is certainly attainable.
Traditionally one of the deeper positions in rotisserie, there's a startling lack of "sure-things" at first in 2013. For one whose ADP equates to flyer status, selecting Howard is a proposition whose dividends outweigh the risk. (In a related note, forget the Sports Illustrated cover jinx and the Madden Curse. The misfortune that vexes athletes appearing in Subway commercials is an anathema that warrants investigation. Howard, Robert Griffin III, Michael Phelps, C.J. Spiller, Mark Ingram, Blake Griffin, Reggie Bush…all have underperformed or been victims to a devastating injury since advent in a Subway ad. And guess which newborn star signed with the sandwich chain in the offseason? That's right…Mr. Mike Trout. Not saying, just saying.)
R.A. Dickey proves 2012 was no fluke
Has a reigning Cy Young winner ever received less love than Dickey? Yes, leaving the pitcher-friendly confines of Citi Field for the Rogers Centre will be detrimental to his ERA, as will the move from the NL East to the ultra-competitive AL East. However, Dickey's 2012 feats weren't exactly out of left field, as he posted a 3.08 ERA in his previous two years in Flushing Meadows, and last season's .275 BABIP was on par with 2011's .278 mark. An elevated strikeout rate may appear untenable, but the knuckleball is an erratic, fickle beast that takes eons to master, and perhaps 2012 was Dickey's epiphany with the pitch. Moreover, Dickey leaves one of the worst lineups in the game for the patronage of an enhanced and explosive Toronto offense, which will negate any jump in his ERA and WHIP.
Letting the top rotisserie arm fall into the fifth round or lower is a crime. If Dickey is available after the first 20 picks, pull the trig.
Atlanta outfield will disappoint
I'm not dumping the Haterade on this Braves bromance, just truth bombs. Consider:
– By most measurements, B.J. Upton has underwhelmed since the 2008 World Series. Submitting a .240/.322/.408 line with an average of 17 homers, 66 RBI, 83 runs and 40 swipes from 2009 to 2011, Upton continued this mediocrity for the first two-thirds of 2012, brandishing a .244/.305/.372 split with nine four-baggers, 38 RBI, 41 runs and 19 steals. Yet over the final 58 games, Bossman Junior smacked 19 long balls, 40 ribbies and 38 runs. Call me crazy, but that has, "Oh yeah, I'm about to be a free agent, I better start trying" written all over it. Now that he's been rewarded, envision the older Upton to return to his pedestrian ways.
– Sticking with the Upton boys, I'm not jiving with the near-universal positive assessment of the former Diamondback. Normally I'm all for trading untested commodities for a proven asset, and Justin's upside is nearly unparalleled. Yet why was Arizona so willing – and make no mistake, they were BEGGING teams to take Upton – to give up a 25-year-old who averaged 23 home runs, 78 RBI, 92 runs and a .286/.362/.485 line over the last four seasons? I know his work ethic was somewhat questionable, but commitment issues seem like the sprinkles on that ice cream cone. For a guy who's placing in some top-10 lists, something looks off.
– As for Jason Heyward, there's no doubting the cat has all the tools to be a franchise player, though the fulfillment arrow on the talent spectrum still points in the "raw" direction. While his improvements in isolated power and line-drive percentage were impressive, his plate discipline has diminished each year in the league, and his 23.3 strikeout percentage was a career high. The hype surrounding this outfield corps probably correlates to Heyward going a few rounds earlier than he should, hurting his draft value.
Pump the brakes on that hate mail, Atlanta fans. There's no aversion to the tomahawk chop. In fact…
Freddie Freeman: Unleashed
The reasons are bountiful for hopping on the Freeman Express: improvements in runs, RBI, walk rate, isolated power and line-drive percentage, all while decreasing his strikeout percentage and ground-ball rate. Though that should be enough to wet your whistle, the biggest catalyst for Freeman progression has to do with his enriched eyesight, as the first baseman switched to contacts after dealing with blurred vision last season. Throw in the fact that he was also dealing with finger ailments that are now remedied, and there's nothing but blue skies for Freeman in 2013.
Felix Hernandez unfazed by new Safeco Field dimensions
In case you missed it – and since it's dealing with the Mariners, you probably did – Seattle is moving in the fences for 2013 season, altering the measurements of baseball's lowest run-producing diamond last year. Although making the ballpark more advantageous to hitters has hardly caused an uptick in the values of Jesus Montero or Michael Morse, there is a conviction that King Felix's crown may lose some of its luster. Theoretically, this opinion is sound: Hernandez owned a 2.78 ERA and 1.09 WHIP in the Emerald City versus a 3.43 ERA and 1.21 WHIP on the road. Worse, his home-run rate nearly doubled away from the cavernous outfield expanse of Safeco Field. Operating under truncated space, could Hernandez's numbers see an unwelcoming rise?
Well, not exactly. Hernandez was indisputably better in the Northwest last season, but that's not always been the case. Serendipitously, the soon-to-be 27-year-old has made the same number of career starts at home as on the road, providing a broader range to consider. The results are closer than you'd imagine:
Felix Hernandez Home vs. Away Stats
| Site | IP | ERA | WHIP | HR | BA | OBP | K/BB |
| --- | --- | --- | --- | --- | --- | --- | --- |
| Home | 823.0 | 3.16 | 1.19 | 64 | .242 | .300 | 3.41 |
| Away | 797.1 | 3.27 | 1.24 | 66 | .245 | .307 | 2.81 |
How about them apples? With 238 starts and over 1,620 innings under his belt, the correspondence is astonishing. Obviously the new borders won't facilitate superior numbers, yet owners shouldn't fear an inbound storm, either. Look at it in this light: any troubles stemming from the configuration will be offset by facing the Houston Astros four times this campaign. You've seen that lineup, right? Carlos Pena, who owns a .206 average over the past three seasons, is batting THIRD. The squad's lone All-Star last season, Jose Altuve, had a "scorching" .327 OBP over the final 119 games last season. Prizes for those that can name Houston's starting outfield, including a free subscription to a dating website. Because, brother, if you can name that outfield, you've got too much time on your hands.
The Emergence of Matt Moore
Ranked as the No. 2 prospect behind Bryce Harper and ahead of Trout heading into 2012, Moore's 3.81 ERA and 1.35 WHIP fail to convey an overly fruitful debut. However, after an inauspicious start to the season, Moore settled down over his final 14 starts, possessing a 3.01 ERA and holding opposing batters to a .220/.303/.336 line.
The two big facets that will dictate success for Moore will be control (a bloated 4.11 BB/9 last year) and coercing more ground balls (his 37.4 percentage was below the mean). Finishing with mere league averages in both categories could be enough to propel Moore into a top-15 pitcher.
Colorado will boast two of the best fantasy shortstops
Stop fretting over Troy Tulowitzki's health. Before last season's hiccup, dude averaged 30 bleacher shots, 97 RBI, 90 runs, 13 stolen bases and a .304/376/.554 slash in his three previous years and has suffered no setbacks in training camp. Understand the apprehension in selecting Tulo in the first round, but don't let him fall past the 15th pick.
Even with this trepidation, Tulowitzki is a household name and would be expected on a list of paramount shortstops. The surprise here is Josh Rutledge, the University of Alabama product who hit .274 with eight homers, 37 RBI, 37 runs and seven steals in a meager 277 at bats last year. Projected as Colorado's starting second baseman, Rutledge appeared in 57 games at short for the Rockies in 2012, earning fantasy eligibility at the position this season. The home-run yield is unlikely to be cloned, as Rutledge had a scant 22 bombs in 211 contests down on the farm. Still, no questioning his ability to rake, verified by a .320 batting clip in the minors.
Admittedly, I usually err on the side of caution with young guns, as greenhorns have historically struggled in their first 200 or so major-league games. But given the lack of depth at short, more than feasible that Rutledge, geared to bat ahead of Tulowitzki in the order, could finish as an elite entity in 2013. (You know who won't finish as a shortstop elite? The Astros' Tyler Greene, whose career .292 OBP is slated in the leadoff spot. Again, I can't stress this enough: Houston will be historically, '62 Mets dreadful. If you're a gambler, take the under and thank me on the way to the bank.)
The top player in fantasy will be…Jacoby Ellsbury
As in the player currently going in the fifth round with an ADP of 43.2, according to the FOXSports.com average draft position tool. Ellsbury is no stranger to the infirmary, logging 74 games last season due to a shoulder issue and only 18 contests in 2010 with sore ribs. Conversely, the Beantown center fielder is just a year removed from production (.321/.376/.552, 32 homers, 105 RBI, 119 runs, 39 steals) that translated to first-place contributor status in most standard formats. Moreover, don't discount the exiles of Kevin Youkilis (who infamously harassed and isolated Ellsbury) and Bobby Valentine (an old man who trolled everybody) paralleling to a more-conducive clubhouse environment for Ellsbury.
One of the pillars of fantasy drafts is deriving value from a selection. Few retain the type of ceiling of Ellsbury and, more significantly, few have the aptitude to achieve this potential. For all their woes since September of 2011, the Red Sox still employ one of the more dangerous lineups in the American League. Envision Ellsbury to be a vital component of this Fenway bombardment.
Bruce Rondon: A fledgling Jonathan Papelbon
That's right, Papelbon, not Mariano Rivera or Aroldis Chapman. Sick of player comparisons strictly based on ethnicity. Not only is it racist, it's lazy. FOXSports.com Fantasy Baseball: tearing down journalist fallacies, one platitude at a time.
A 22-year-old fireballer from Venezuela, Rondon has made just nine appearances above Double-A yet is in the mix for the closing gig in Detroit. Rondon's wildness (over five walks per nine innings in 140 minor-league games) is a chief concern and could hamper his chances at starting the season in the fireman role. However, his penchant for punch-outs (66 Ks in 53 innings last year) has Tigers coaches and management salivating. Additionally, unlike most relievers who rely strictly on the heat, Rondon owns a devastating change-up to go along with his 100-mph fastball. Factor that his "competition" consists of Phil Coke, Joaquin Benoit and Octavio Dotel, easy to see Rondon in the saddle by the middle of May.
Speaking of bullpen arms…
Brian Wilson earns roster spot…under an alias
I'm aware Wilson is not fully recovered from Tommy John surgery, and that it usually takes two full seasons to return to form, but the fact that the closer's idiosyncratic personality is repelling suitors is absurd. By most accounts, Wilson was respected in the Giants organization as an astute, intuitive individual with a superb work ethic. Believe that, as well as his 2.50 ERA and 10.24 K/9 rate from 2009 to 2011, should hold more merit than a sweet beard and peculiar articulation skills. Alas, the minds of baseball are a callous and monotonous trust, unwilling to alter their perception on the three-time All-Star.
Luckily, if I've learned anything from Wilson over the years (and, concededly, I really haven't), it's to never bet against a man rocking black-dyed facial fur and a companion garbed in leather. And given our present sports atmosphere, is it that big of a leap to visualize a player reinventing himself under a new sobriquet? If the aforementioned Rondon and the rest of Detroit's relievers struggle out of the gate, expect a clean-shaven cowboy by the moniker of "Kyle McClain" taking the hill in Motown this summer.
Eric Hosmer, Take Two
Hosmer fell victim to the dreaded sophomore slump in 2012, posting a .232/.304/.359 line after a solid rookie debut in 2011 (.293/.334/.465). His walk rate took a bump, but so did his strikeout percentage. Defenses feasted on his inability to go the opposite direction, employing a shift that negates any optimism springing from Hosmer's .255 BABIP.
So what's the stimulus for promotion? He's only 23! Hosmer was the third overall pick in the 2008 MLB Draft and dominated all levels of the Kansas City farm system. Furthermore, his conquests in 128 games in 2011 cannot be ignored.
If anything, Hosmer's pedigree shows that last season was the aberration, not the new norm. Though I don't think Hosmer has the capacity of a 30-homer player, the Kansas City lineup has the potential to be menacing, bequeathing a multitude of run opportunities for the first baseman. Count on Hosmer to cash in on those fortunes.
Josh Beckett wins 18 games
Granted, this may not be the sturdiest of ventures, as Beckett has 20 victories in the last two years combined. Likewise, I know wins are not indicative of a pitcher's competence (evidenced by 16 wins for Phil Hughes last season despite a 4.23 ERA, but only six for Cliff Lee and his 3.16 ERA). Nevertheless, it remains a crucial category in most fantasy leagues and it's not entirely an arbitrary and unpredictable statistic.
Of course, "unpredictable" is the thesis of Beckett's career, as its fame is almost marred by its fluctuation. However, there has been one constant in the Texan's output: struggles in Fenway. In 96 starts in Boston, Beckett preserved a 4.39 ERA. This shouldn't come as a surprise, as Beckett's weakness for allowing the long ball was amplified by Fenway's homer-favorable outline.
Now calling Chavez Ravine home, which is more gracious to those on the mound, Beckett returning to All-Star form is not out of the question, showcased by his sub-3.00 ERA with the Dodgers in seven starts late last summer. Better yet, Beckett's faculty for going late into games, coupled with a loaded L.A. lineup that will confer all the run support a starter could desire, is the perfect storm for owners seeking wins.
Indeed, the numbers don't fully support this claim, but call it a gut feeling. After all, that's the spirit of the prediction game. Sometimes, statistics be damned, you have to go with your heart.
Unless your heart is going with the Houston Astros. In that case, might let your mind take charge on that endeavor.
Agree, disagree or have predictions of your own? Let us know on Twitter at @FOXSportsBeall.
2013 Fantasy Baseball Rankings: C | 1B | 2B | SS | 3B | OF | SP | RP
2013 Fantasy Baseball Sleepers: C | 1B | 2B | SS | 3B | OF | SP | RP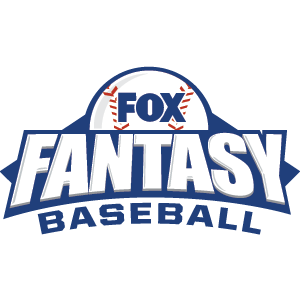 FOX Fantasy Baseball
Join or Create a Free League
Play Now!