Fujikawa, Ryu lead international class
While this year's crop of Asian imports lacks the presence of a Yu Darvish-caliber superstar, there is no shortage of interesting storylines. Hyun-Jin Ryu became the first Korean star to jump straight from the Korean Baseball Organization to Major League Baseball; Kyuji Fujikawa, who has long appeared on RotoWire's foreign player rankings, finally got his shot to test the MLB free agency waters; and Japanese high school phenom Shohei Otani made headlines by attempting to bypass professional baseball in Japan and head to MLB.
Hyun-Jin Ryu, LHSP, 26
Los Angeles Dodgers
Hanwha Eagles (KBO/Korea)
Ryu made history in November when he became the first Korean player to use the Posting System to shorten his path to MLB. He drew a $25.7 million bid from the Dodgers and later signed for six years, $36 million, becoming the first Korean to jump directly from KBO to MLB. Korean MLB stars such as Chan-Ho Park and Shin-Soo Choo signed with MLB clubs as amateurs, and KBO veterans who have moved overseas via free agency have wound up in Japan.
Ryu is a left-handed starter, stockily built at 6-foot-1, 220. He commands a four-pitch arsenal, starting with a straight fastball that sits at 88-91 mph, but reaches 94 mph. His featured off-speed pitch is a quality changeup with a downward break that hovers around 80 mph, and he works in a slider with two-plane movement that runs around 85 mph. He will also drop in an occasional 70 mph curveball that has breaks down-and-in to right-handed hitters. Ryu's control of all his pitches is quite good and he consistently hits his catcher's target.
There was some sentiment among observers that Ryu is better suited to the bullpen, but the Dodgers invested starter dollars in signing him. Ryu has shown durability in Korea, throwing at least 180 innings in five of his seven professional seasons. Based on the precedent set by Japanese starters, it seems reasonable to expect some regression in his innings pitched total in his first MLB season. A realistic expectation for Ryu in Year 1 is probably around 150 innings, remembering that he will have to adapt to MLB travel and tougher competition.
We are in uncharted waters in seeing a starting pitcher jump from KBO to MLB, but, assuming he makes the Dodgers rotation, it would not be a surprise to see him perform well in his first 10 starts or so. How he acquits himself after the league has seen him and midseason fatigue sets in will likely set the tone for the rest of the season.
Kyuji Fujikawa, RHRP, 32
Chicago Cubs
Hanshin Tigers (NPB/Japan)
Fujikawa's move to MLB has been a long time coming. Almost immediately after becoming a regular in Hanshin's bullpen in 2005, Kyuji began an annual ritual of asking his front office to post him. In response, Hanshin's front office made an annual ritual of refusing. This offseason, having earned free agency, Kyuji's path to MLB was unimpeded and he signed a two-year deal with the Cubs for $9.5 million with a vesting option for 2015.
While patiently waiting for his shot, Fujikawa has built his case as an excellent MLB prospect. He easily ranks as Japan's most dominant reliever over the last decade, and is the first name that comes up when debating the best relievers in NPB history. Perhaps no stat is more reflective of his dominance than K/9 figures over the last eight years: 13.6, 13.8, 12.5, 12.0, 13.4, 11.6, 14.1, 11.0. The best Japanese pitchers, particularly relievers, have proven capable of approaching their strikeout numbers after crossing the Pacific, so there is reason for optimism in Kyuji's strikeout rates, though expecting those eye-popping figures is expecting too much.
Fujikawa is essentially a two-pitch pitcher: he features a 91-93 mph four-seam fastball with unusual rising movement, and an 82-86 mph splitter with hard downward movement. His fastball velocity is down a bit from his peak years, but he will still touch 96 mph on occasion. Kyuji's command is not particularly refined; he gets by more on velocity and movement than pinpoint location. Given his dominant resume and the reasonably strong track record of Japanese relievers in the U.S., Kyuji is a good bet to enjoy MLB success, but he will need both of his main pitches to work to realize his upside.
Fujikawa enters spring training in a setup role to Carlos Marmol, but it may not be long before he takes over the top job closing for the Cubs.
Hiroyuki Nakajima, SS/INF, R/R, 30
Oakland A's
Saitama Seibu Lions (NPB/Japan)
If Nakajima's name sounds familiar, it might be because you read the Japan article in last year's RotoWire Fantasy Baseball Guide. After a strong career with Seibu, Nakajima was posted after the 2011 season. His rights were won by the Yankees, but the two parties were unable to agree to a contract and Nakajima returned to the Lions for 2012. Like Fujikawa, Nakajima met the service time requirements for free agency following 2012 and will cross the Pacific sans Posting System this time around, signing a two-year, $6.5 million deal with the A's in December.
Nakajima concluded his Seibu tenure with the same strong numbers he has always posted: .311/.382/.451. On the surface that's not an other-wordly line, but it was by far the best of any middle infielder in the Pacific League. His batting average was one point off the league lead, the OBP was second by a wider margin, and his slugging percentage ranked fourth. In the field, Nakajima led the Pacific League in putouts, and was second in assists, while committing 18 errors.
Despite his solid numbers at the plate and in the field, the MLB establishment does not seem quite sold on Nakajima as an MLB regular. There is some defensible reasoning for this: we have yet to see a Japanese shortstop stick in MLB, Nakajima's power projects a bit low for an MLB third baseman, and learning second base at the MLB level is a tall order.
Even so, he is expected to be the A's everyday shortstop in 2013 despite the acquisition of Jed Lowrie in early February. While Lowrie is most comfortable at shortstop, he can play every infield position, making the shortstop job Nakajima's to lose.
Kensuke Tanaka, 2B, R/R, 32
San Francisco Giants
Nippon Ham Fighters (NPB/Japan)
Even by NPB standards, Tanaka is a small ball player – good defense, stolen bases, plate discipline, contact skills, sacrifice bunts, no power. At his peak, Tanaka hit for a high average and was among the league leaders in stolen bases, but he missed time in each of the last two seasons with injuries and his numbers suffered. At this stage in his career, his MLB upside is that of a utility infielder, where he might get a few at-bats as a pinch hitter.
That's apparently how the Giants view him as well, as they signed Tanaka to a minor league contract in January that includes an invitation spring training. He'll try to win that utility role this spring, but may spend much of his season at Triple-A.
Hideki Okajima, LHRP, 37
Oakland A's
Fukuoka Softbank Hawks (NPB/Japan)
Known to MLB fans from his tenure in Boston, Okajima returned to Japan with Softbank in 2012, having failed a physical after signing a minor league deal with the Yankees. He then posted an 0.94 ERA over 56 appearances, not allowing an earned run until August.
He signed a minor league deal with the A's on Monday, pending a physical. He could be a nice bargain if he still has something left in the tank at age 37.
Chang-Yong Lim, RHRP, 36
Chicago Cubs
Tokyo Yakult Swallows (NPB/Japan), Age 36
Had it not been for mid-career arm and shoulder trouble, Lim might have been the first Korean star to jump from straight KBO to MLB back in 2007. Instead he wound up in Japan with Yakult, where he posted four excellent seasons of relief before blowing up his elbow last season. Lim is rehabbing from Tommy John surgery in July, but when healthy offered a tantalizing mid-90s fastball velocity from an unusual side-arm angle.
The Cubs took a flyer on him with a $5 million split contract, though Lim is not expected to pitch in a game until 2014. It will be interesting to see if he can bounce back.
Shohei Otani, RHSP, 18
Hanamaki Higashi High School/Nippon Ham Fighters (Japan)
Otani rocked the Japanese baseball establishment by becoming the first top high school prospect to declare his intent to forgo NPB and sign with an MLB club. Undaunted by his public statements, the Nippon Ham Fighters selected Otani in the first round of the NPB draft, and immediately put on a full-court press to try to keep him home. Their efforts paid off, as they were eventually able to convince him to stay home and sign with the Fighters.
Nippon Ham is getting tremendous raw talent in Otani. His widely-reported 99 mph fastball was likely a little inflated by a hot stadium gun, but he does have legitimate mid-90s velocity. His secondary stuff includes a slider and curveball that have bite, if not polish. Mechanically Otani is clean and smooth, and he looks the part with a 6-foot-3, 190-pound frame. The consensus among MLB scouts is that he is equivalent to first-round MLB draft talent.
Otani is still a Major League prospect. He has not wavered from his desire to play in the States, but he will do his development in Japan rather than the minor leagues. It is impossible to predict how he might progress, but if he remains healthy and refines his control, there is a good chance we will see him in a major league uniform eventually.
Get a FREE RotoWire 10-day trial (no credit card required) at RotoWire.com.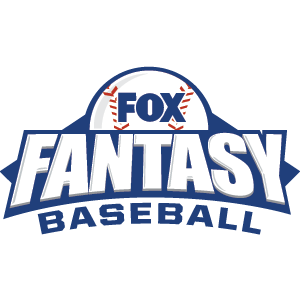 FOX Fantasy Baseball
Join or Create a Free League
Play Now!