Halpin Hand: Shortstop preview
Since we're covering shortstops this week, let's congratulate Derek Jeter on being named Sports Illustrated's Sportsman of the Year.
Really, isn't it about time Jeter got a pat on the back like this?
Talk about being unappreciated. (Do you think my fellow Yankee fans laughed at that obvious joke, or just sat there nodding their heads while saying, "F***in-A right! That's exactly what I was thinking.")
The Man
Hanley Ramirez, Marlins — A .324 BA, 24 homers, 27 stolen bases, more than 100 runs and RBI — what's not to like? Though the BA might settle down a bit, Ramirez is about to turn 26, so we can expect his overall performance to continue for a while. His main competition at this position — Jose Reyes and Jimmy Rollins — have fallen by the wayside. He should once again be your no-brainer top shortstop and No. 1 or No. 2 on your overall draft board.
Number Two
Troy Tulowitzki, Rockies — With Reyes an unreliable gimp and Rollins losing a little bit of value because he swings at everything between north Jersey and Washington, D.C., Tulo vaults into the No. 2 slot at this position on the strength of a .297-32-92-101-20 season. At age 25, he can absolutely get better, and at an altitude of 5,280 feet for home games, at the very least there's no reason why he won't keep smashing lots and lots of homers for a long time. Even if he doesn't steal 20 bases again, I'd keep him second behind Ramirez.
Question Mark
Jose Reyes, Mets — I don't trust Reyes — not one bit. He tore his right hamstring twice this season, and in October he had surgery to repair a scar tissue around the tear … but I'm not sure if that was the scar tissue around tear No. 1 or tear No. 2. That sound you just heard was me turning on a really loud alarm siren. I'm no doctor, and Reyes could bounce back and steal 60 bases again for all I know, but he won't do it on any of my fantasy teams. His value revolves primarily around his legs, and he has a history of injuries in those legs. I'd pass and let someone else take the risk.
Breakout
Asdrubal Cabrera, Indians — I have a fantasy crush on Cabrera. He had a .308 batting average, 53 extra-base hits and 17 stolen bases this season at age 23. He knocked in 81 runs and scored 68 in just 131 games, so those numbers could improve if he plays a full season (or even if he doesn't). Forty-two doubles tells me more power is coming. The added speed wasn't that big of a surprise, since he swiped 25 in the minors in 2007. A top-10 shortstop season, with 10-12 homers and 20 stolen bases, wouldn't be a surprise.
Note: Cabrera's .362 BABIP suggests a lot of luck, but that's only one category, and his BABIPs have been high for most of his career. It only worries me a little.
Bouncebacks
J.J. Hardy, Twins — The only caveat here is that we have no idea how the new ballpark in Minnesota will play. Maybe it'll be CitiField Midwest, with Joe Mauer and Justin Morneau combining for 18 home runs. But assuming it's an average park or better for hitters, it's easy to see Hardy returning to something close to his level of production of 2007-08, when he combined for 50 home runs and posted OPS totals of .786 and .821. Hardy was a disaster in 2009, when he got sent to the minors for a few weeks and finished the season with a .229 batting average and 11 home runs. His BABIP was an unlucky .264, his homer-to-flyball ratio was unusually low … my money's on a rebound.
Stephen Drew, Diamondbacks — Here are Drew's last two seasons: (BA/HR/RBI/R/SB/OPS)
2008: .291/21/67/91/3/.836
2009: .261/12/65/71/5/.748 Settling somewhere in the middle wouldn't be so bad for Drew, would it? He'll be 27 next season, so why not?
Slipping
Miguel Tejada, Free Agent — Tejada put up solid numbers (.313/14/86/83/5/795) while playing in a hitter's park, but he'll be 36 in May, and if he winds up in a neutral (or worse) home ballpark, he might not hit more than a dozen homers. He also doesn't run much, so you'd basically be drafting him with the hopes he'll bat .300 again with 70 or 80 runs and RBI. Even though he hit 46 doubles this year, I'd call that a questionable bet for a starting fantasy shortstop.
One more thing: Tejada walked an abominable 19 times in 674 plate appearances in 2009. I can't condone bad plate behavior like that by drafting or recommending him.
Sleeper
Everth Cabrera, Padres — If you're looking for someone who can hit, move on. If all you want is a speed demon as a backup middle infielder, with 30 or 40 stolen bases, you're in the right place. Also, it might be the only chance you ever get to own a guy named "Everth." Cabrera stole 25 bases in 103 games with the Padres last year, and his decent plate discipline (46 walks, .342 OBP) could result in a good number of runs scored. And back to that speed – he swiped 73 bases in A-ball in 2008. That makes you think twice — or three or four more times — about Cabrera, doesn't it?
Youngsters to Watch
Alcides Escobar, Brewers — With Hardy being dealt to the Twins, the job in Milwaukee belongs to Escobar. The scouts say he has a great glove and should be expected to make a ton of highlight reel plays. Gotcha! I know you don't care about his glove — I just wanted to see if you were still reading. Escobar hit a bit in the minors, but he ran a lot, stealing 42 bases in 109 Triple-A games. Stolen bases will be just about all he brings to the table in 2010, but sometimes that's OK. It worked if you owned Elvis Andrus this year, didn't it?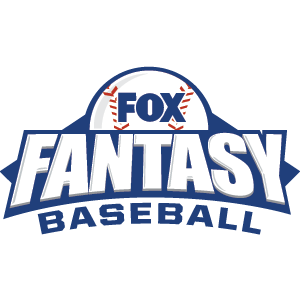 FOX Fantasy Baseball
Join or Create a Free League
Play Now!