Watch a new Tigers Weekly tonight at 5:30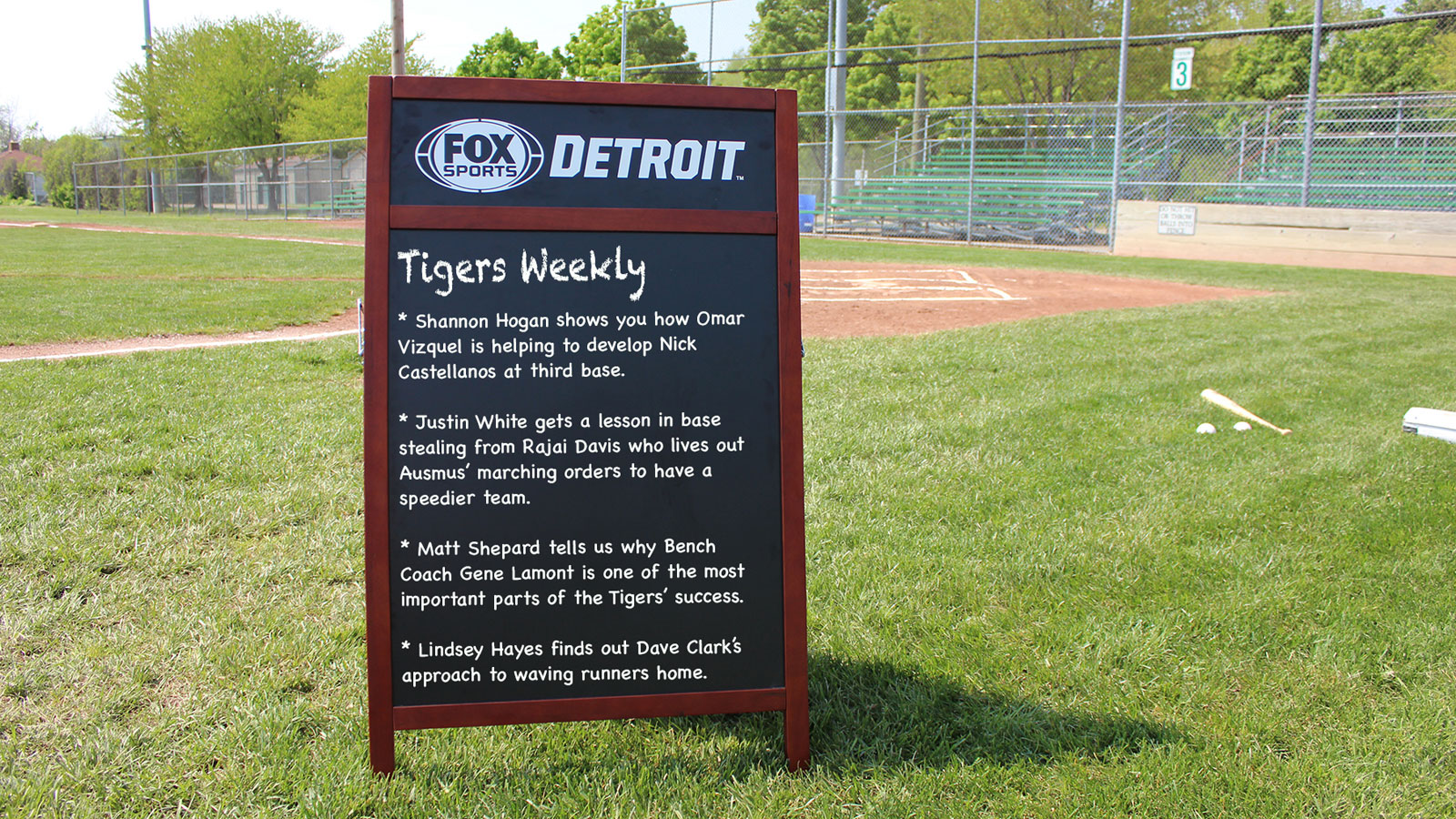 Tigers Weekly turns the spotlight on the men who lead the Tigers, manager Brad Ausmus and his coaching staff.
— Shannon Hogan catches up with Omar Vizquel and Nick Castellanos to see how the former speedy infielder is developing the rookie third baseman.
— Justin White gets a lesson in base stealing from Rajai Davis, who carries out Ausmus' marching orders to have a speedier team.
— Matt Shepard tells us why bench coach Gene Lamont is one of the most important parts of the Tigers' success.
— Lindsey Hayes finds out just what it takes for Dave Clark to juggle all of his roles. From signing to hitters to waving runners home to coaching the outfielders, Clark is one of the busiest men on the staff.
This episode of Tigers Weekly debuts Friday at 5:30 p.m. on FOX Sports Detroit, then stay tuned for coverage of Tigers-Indians — 6 p.m. pregame, 7:05 first pitch — immediately afterward.