Tigers try to keep pre-break momentum going against Indians Friday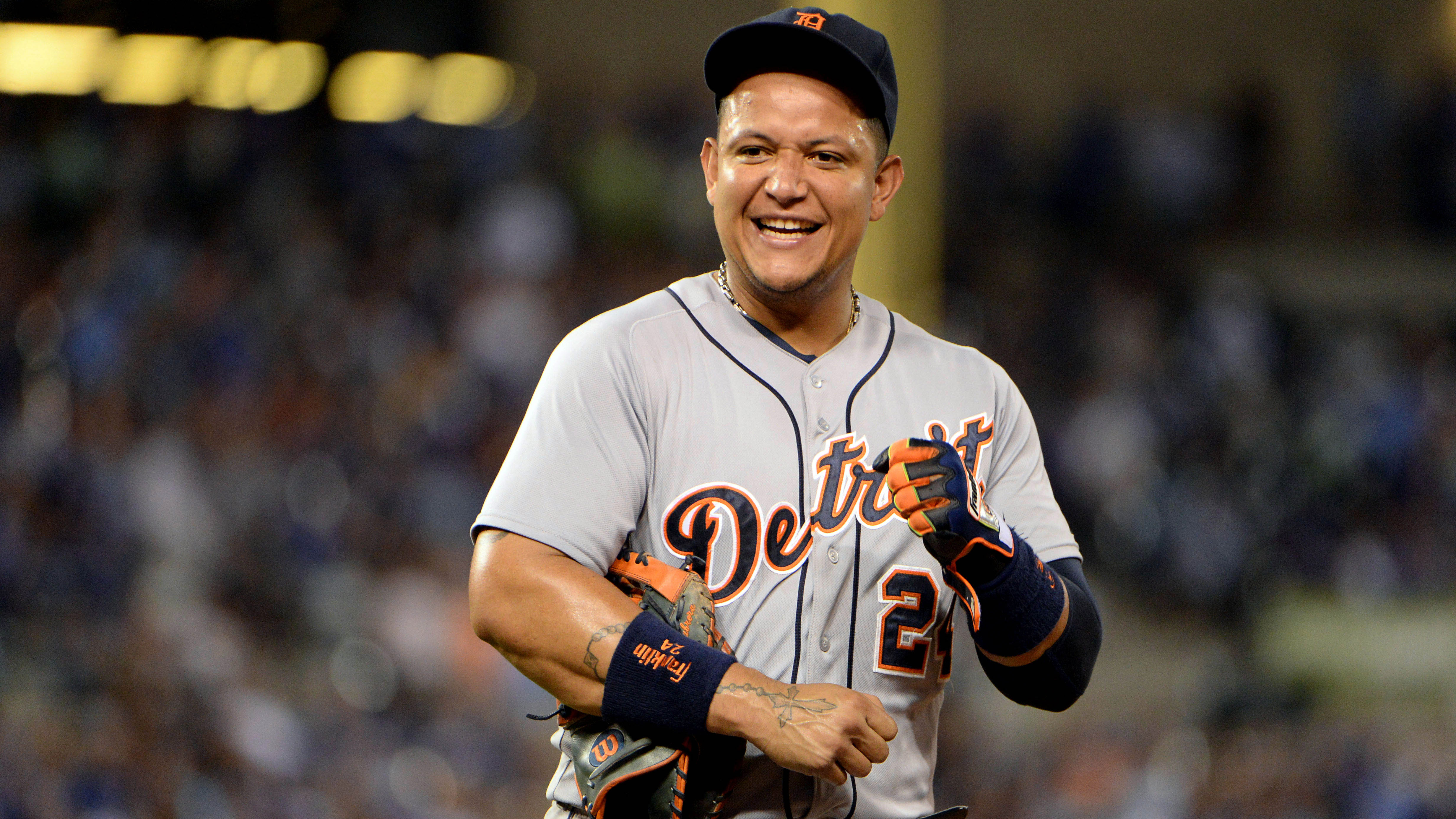 The Detroit Tigers were on a roll in the weeks before the All-Star break and rebuilt their sizable cushion atop the AL Central despite the absence of one of their top hitters.
Detroit (53-38) won 17 of 23 before the break to move 6 1/2 games ahead of Kansas City. The Tigers fumbled away a seven-game lead over the Royals after losing 20 of 29 and trailed by 1 1/2 games June 18.
They would have headed into the second half with a six-game win streak and a larger lead if not for a 5-2 loss in Kansas City on Sunday.
"I've said you don't get overly excited about where you are in the standings until the end of the season, but you certainly can't complain being atop the division," manager Brad Ausmus told MLB's official website.
The Tigers experienced some of that success with Victor Martinez, who could return for this game, sidelined with a strained lower right side. The designated hitter hasn't played since July 4 but remained in the top five in the AL with a .328 average, 21 homers and a .991 OPS.
Martinez hit a pair of home runs during a three-game sweep in Cleveland from June 20-22 and has four in the eight matchups, his most against any team this season. He's batting .393 in his last 35 games versus the Indians.
"There's like a 95 percent (chance) that I'm going to be able to play when I get back on Friday," Martinez said Monday. "I have to get back into the lineup and keep helping the team."
Anibal Sanchez (6-3, 3.04 ERA) will attempt to extend the Tigers' division lead with another solid outing against the Indians (47-47). The right-hander is 4-2 with a 2.34 ERA in eight lifetime meetings and 2-1 with a 2.28 ERA in his four in Detroit.
Sanchez, though, took a loss in his lone matchup this season. He gave up three runs, two hits and a season-high four walks in five innings in a 3-2 defeat at Comerica Park on April 16.
He also yielded one run in seven innings in a 2-1 win in Kansas City last Friday.
Trevor Bauer (3-4, 3.84) also had one of his better outings just before the break. The right-hander pitched 6 2-3 scoreless innings and struck out a career-high 10 on Sunday against the Chicago White Sox, but did not get a decision in a 3-2 victory.
Bauer is 1-0 with a 4.38 ERA in two starts against Detroit – both this season. Five of the six runs he allowed in those games came on solo homers, including one by Martinez in Cleveland's 5-4, 10-inning loss June 21.
The Indians, winners in four of the first five matchups this season, are 8-4 this month after losing 12 of their final 18 in June.
"There's nothing that you can do about what's happened already, other than learn from it and see if there's opportunities for us to get better moving forward," general manager Chris Antonetti told MLB's official website. "I believe in the group of the guys we have. I believe in our coaching staff, and I'm confident we'll play better than we have in the second half."