Tigers top Twins 4-3 on 9th-inning sac fly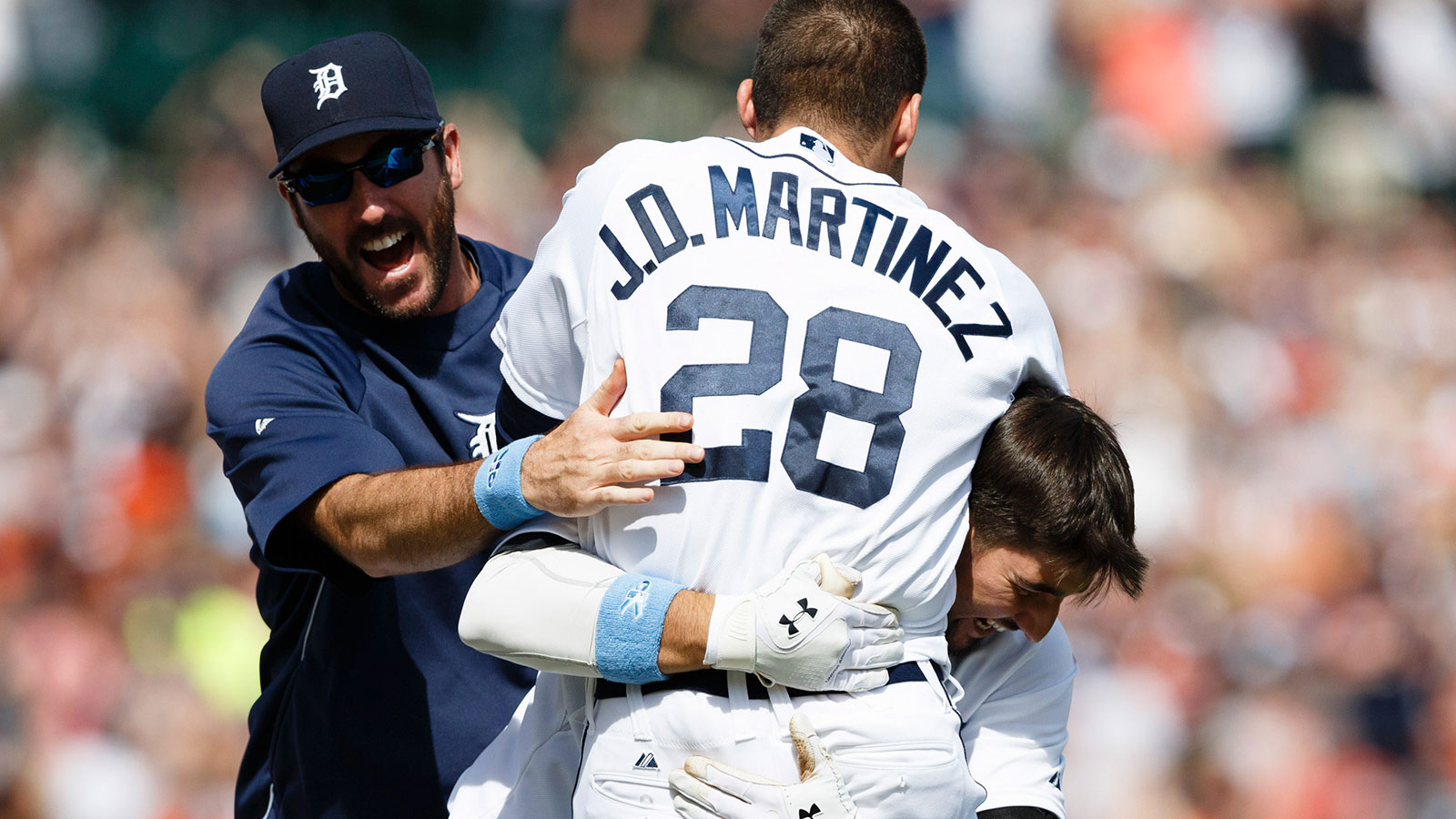 DETROIT — The MVP of Detroit's series win over Minnesota, if we're honest about it, was probably Twins rightfielder Oswaldo Arcia, who helped the Tigers score several runs on Saturday and Sunday with his unique approach to playing balls hit over his head.
Arcia's final misplay led directly to the winning run in Detroit's 4-3 victory on Sunday, dropping a deep fly ball and allowing Torii Hunter to advance to third with one out. J.D. Martinez followed with a soft liner to medium centerfield, but the Twins defense botched that play as well, with Sam Fuld's throw coming closer to the Tigers dugout than home plate.
Detroit can't count on opposing defense to keep handing them runs, so the more important trend of the weekend came from their rotation. Counting Max Scherzer's shutout in Chicago, Detroit's starters have posted a 2.22 ERA in the last four games. and the Tigers have won three of them.
"It all starts with pitching and that is especially true with this team," said Rick Porcello, who allowed three runs in seven innings. "The last four days have been huge, because we're doing the job we're here to do. We're pitching deep into games, so that we don't burn out our bullpen, and we're giving the team a chance to win every game."
Victor Martinez and Miguel Cabrera have been carrying the team for the last four weeks, so they are happy to be getting more help from the starters.
"We know how good our pitchers are, and we know they are a big reason that this team has done what it has done," Martinez said. "They've been great in these four games, and that's why we have gotten some wins."
Brad Ausmus agrees that the starting pitching's strong stretch has helped the Tigers escape the four-week slump that cost them most of their AL Central lead.
"We hope we're getting back to what Detroit Tigers baseball is, which is starting pitching going deep into the game, scoring some runs, having some days where we have big offensive outputs like yesterday," he said. "But the key is the pitching and Ricky did a nice job pitching seven innings, can't ask for more than that.
"That's kind of how you draw it up, seven innings and then you go to Joba (Chamberlain) and Joe (Nathan) to finish it out."
Neither Chamberlain or Nathan were particularly sharp — they both allowed two baserunners before pitching out of the eighth and ninth innings, respectively — but they got the job done. That was particularly important for Nathan, who had allowed 11 runs in his previous six outings.
"I saw the winning pitcher," Nathan said of his embattled closer. "I thought his fast ball was down, it was more consistently down, he left a couple up but it was more consistently down in the zone. The slider had good break."
It wasn't a perfect weekend, but it was a series win over a division rival, just when those were starting to get hard to find. Now the Tigers host the Royals for four games, in what Ausmus didn't want to call a "showdown," but admitted will be an important series against the division's second-place team.