FOX Sports Detroit earns 25 Emmy nominations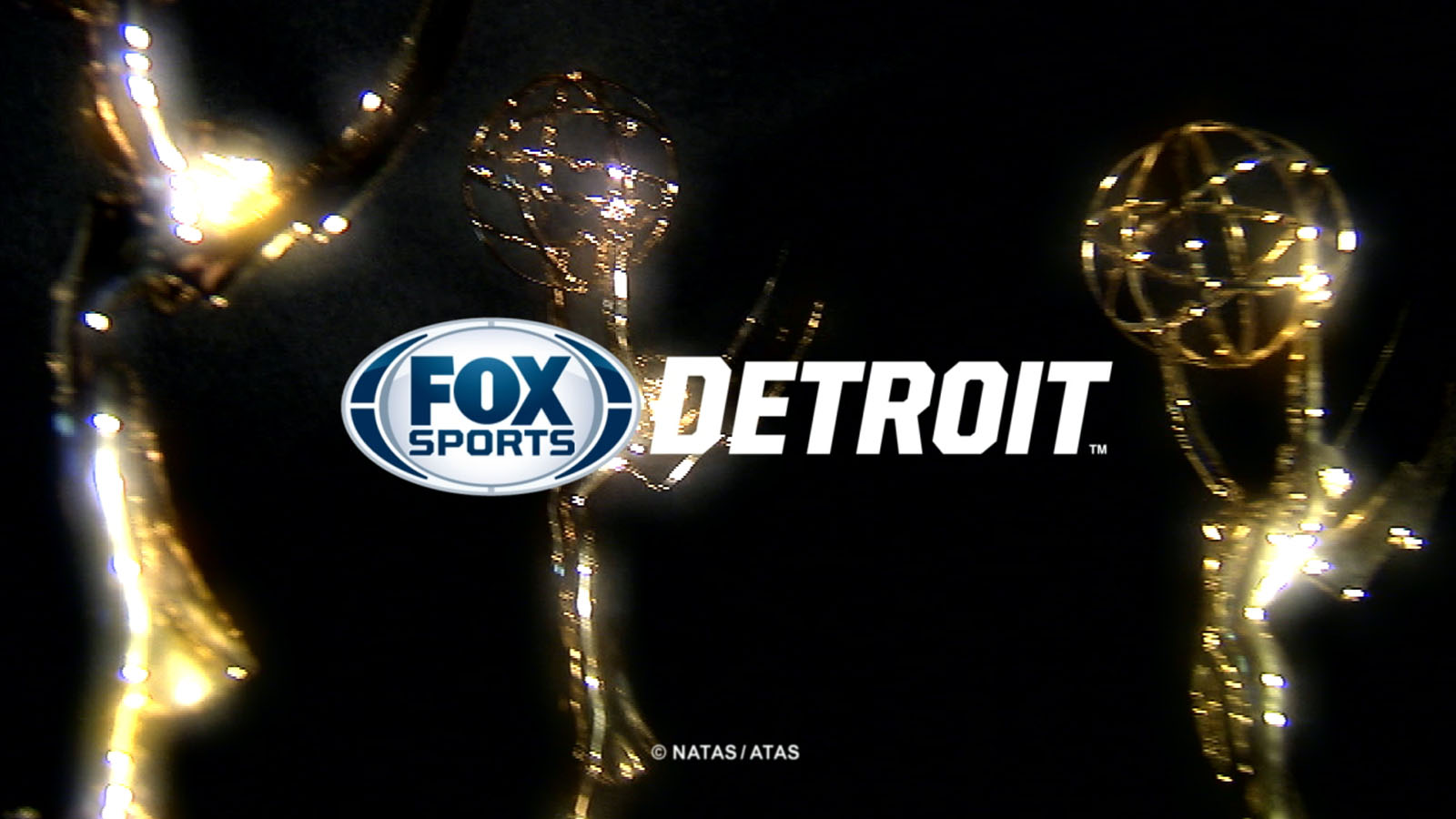 FOX Sports Detroit has been nominated for 25 Emmys among 19 categories, as announced by the Michigan chapter of the National Academy of Television Arts and Sciences. The winners are unveiled June 14 at the 36th Annual Michigan Emmy Awards Ceremony.
"All of us here are extremely thankful for the recognition by the Academy for our work in 2013, and I am so proud of the creative and dedicated people who make FOX Sports Detroit what it is," said Greg Hammaren, FOX Sports Detroit senior vice president/general manager.
Here are the nominees representing FOX Sports Detroit, which has captured 100 Emmys since 2000 and 55 over the last five years.
Station Excellence
— FOX Sports Detroit 2013 – Greg Hammaren
Human Interest – Program/Special
— Tigers Fantasy Camp – Lesley Murphy, James Graessle
Sports – News Feature
— Ramon Right – Justin White, Chad Schwartzenberger
Sports – Program Segment/Feature
— Alumni Showdown Training Features (Good Problem Productions) – James Graessle, Shannon Hogan
— Off the Boards – Mickey York, Kevin Guralewski, Jeffrey Larkin
Sports Daily or Weekly Program
— Spartan Football All-Access '13, Episode 12: Nebraska (Michigan State Athletic Communications) Fantasy Camp – Ryan McPhail
Sports – Program Series
— Pistons Live Compilation Reel – Craig Wilking, Jason Dizik, Michael Isenberg
— Red Wings Live Compilation Reel – Mary Brady, Jason Dizik, Michael Isenberg
Sporting Event/Game – Live/Unedited – Program/Special
— Red Wings Alumni Game – Mark Iacofano, Brady Clyma, John Tuohey
— Cabrera vs. Rivera – Mark Iacofano, Joe Nikkola, Brady Clyma
Sporting Event/Game – Live/Unedited – Series
— Pistons Basketball – Chris Wasielewski, David Rhoades, Brady Clyma
— Tigers Baseball – Mark Iacofano, Brady Clyma, Brian J. Maas, Christopher Wasielewski, Joe Nikkola
Community/Public Service (PSA) – Single Spot
— Nothing Stops Detroit – Jack Scott
Promotion – Program – Single Spot
— April in the D 2013 – Jack Scott
Commercial – Single Spot
— Drummond (Detroit Pistons) – Bryan Fork
Craft Speciality – Makeup
— FOX Sports Detroit Girls – Janelle Thomason (The Makeup Loft)
Director – Live or Recorded Live
— Mark Iacofano
— Detroit Pistons Compilation – David Rhoades
Editor – Short Form (Promos, PSA's, Commercials, Opens, etc.)
— Editor Compilation: Short Form – Jeffrey D. Larkin
Editor – Sports
— FSD Editing Compilation (Good Problem Productions) – Kenneth Vance
Lighting
— Lighting Comp Reel – Chad Schwartzenberger
On-Camera Talent – Anchor – Sports
— Anchor Composite – Justin White
— Anchoring Compilation – Shannon Hogan
Photographer – Program (Non-News)
— Comp Reel (Good Problem Productions) – Chad Schwartzenberger
Writer – Program
— Waiting in the Wings: Red Wings Prospect Camp (Good Problem Productions) – James Graessle