Your turn, my turn. BYU receivers all making big plays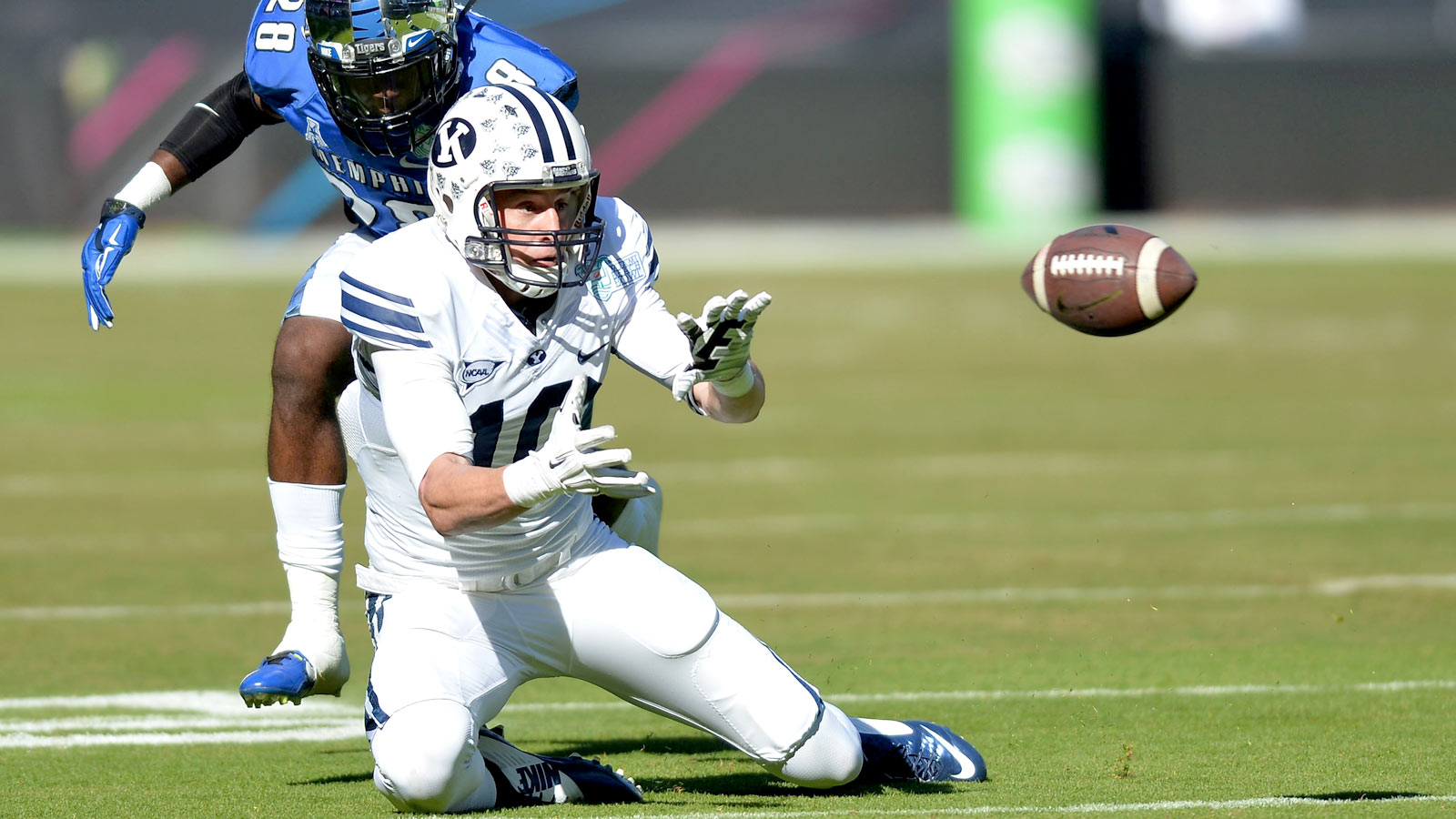 It's great to have a No. 1 wideout, sure. But what if you have several?
One could make the argument that's exactly what BYU has. A different Cougar receiver steps up each game, and from Nick Kurtz to Mitch Mathews, several guys are talented enough to take on the responsibilities when duty calls.
"I try not to be as aggressive as I am in practice (on the sideline)," receivers coach Holliday said. "I think players just have to play. I try to educate them on what's happening and not be emotional. But last week I was probably a little more emotional because it was man coverage, and we know we have to beat man coverage. I guess Cincinnati looked at some film. We got them out of man coverage and that was our goal. We did that and I was proud of us for doing that."
Against UCLA, BYU receivers struggled to beat jam coverage. Against the Bearcats, that was no such issue.
(h/t Daily Herald)