WVU Football: Latest in Recruiting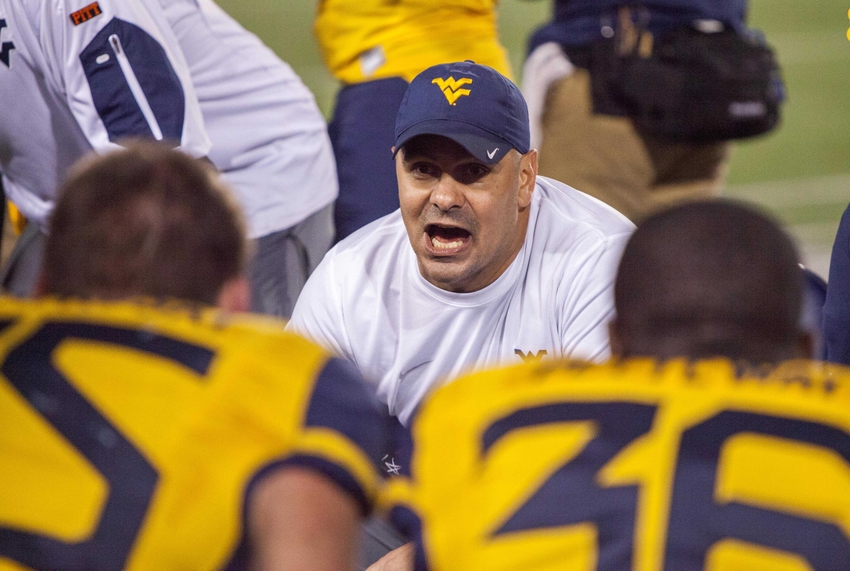 The WVU Football team picked up a commit on Sunday when junior college defensive end Ezekiel Rose made the announcement via his Twitter account.
Rose was on an official visit at West Virginia University on Saturday, after wrapping up his own football season last weekend with the No. 2 overall NJCAA team in the country – East Mississippi Community College. (You may have heard of them before from the Netflix original Last Chance U.)
Rose, who played weak-side defensive end for the Lions, led the team in sacks with 6.5 in only ten games. He also recorded 16 tackles and forced two fumbles.
While he ranks as a 3-star recruit on 247sports, the sophomore will arrive in Morgantown with much-needed experience. With seniors Noble Nwachukwu and Christian Brown moving on after graduation, Rose will have the opportunity to earn playing time right away. Freshman Adam Shuler had 17 tackles and one sack in relief at defensive end this season, while fellow classmate Reese Donahue recored six tackles in limited action.
This commitment simply adds to a class that already has good value. Jalen Harvey (3-star) is another JuCo grab for the 'Eers. His 6'2″, 315 lb. frame will serve as an excellent anchor for Tony Gibson at defensive tackle. In mid-October, WV-native Derrek Pitts (3-star) made all of West Virginia happy when he announced his Mountaineer commitment. Pitts was heavily recruited by every big-name program, including Penn State, Oklahoma, Auburn and Florida, among others, but chose to stay home and don the old gold and blue.
Maybe the most exciting player from the upcoming class is New Orleans' Tevin Bush. The 5'8″, 170 lb. running back has received early comparisons to Tavon Austin. It's our job to let him enjoy his recent Louisiana Football State Championship before putting too many expectations on the kid, though. There are currently 16 commits for WVU in the class of 2017, according to 247sports.
More from Hail WV
This article originally appeared on