WVU Football: Getting Back On Track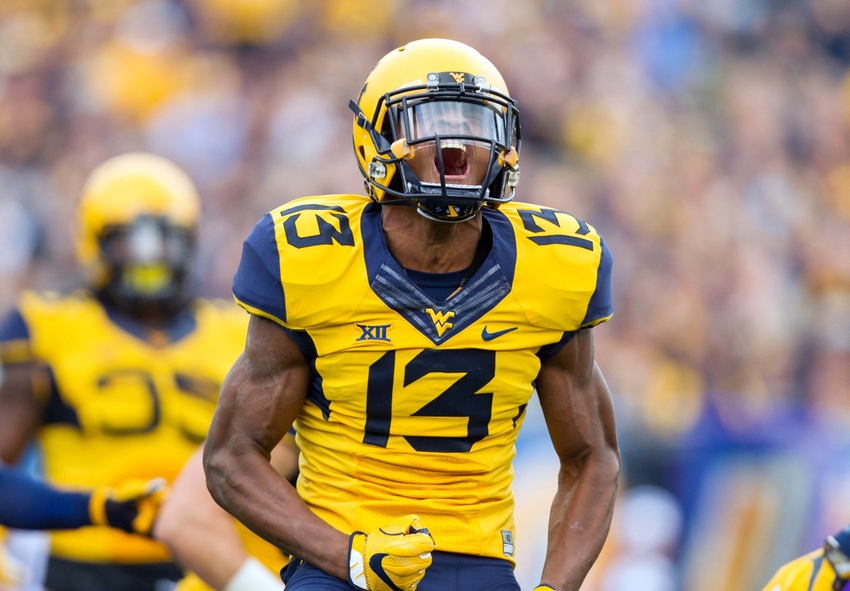 The WVU Football team is traveling to Ames, Iowa this weekend for a matchup with the Iowa State Cyclones. At 8-2, the 'Eers are third in the Big 12 and look to halt the Cyclones two-game win streak.
The Cyclones (3-8) held the Texas Tech Red Raiders (4-7) to just ten points in their win last week. The Red Raiders are 8th in the country in scoring offense, averaging 42.7 points per game. The Cyclones defense could cause problems for West Virginia if they continue to play like they have in recent weeks.
For the season, WVU's scored just over 30 points a game, but are averaging only 23 over the past four games – an entire touchdown less. The offense has been dealing with injuries to all the running backs, Rushel Shell and Kennedy McKoy as of late. This brought Justin Crawford front and center for the Oklahoma game, and he torched them for 331 yards. We saw his mishaps early in that game, but it's encouraging to see him push through and continue battling.
The run game seems to work regardless of who's in the backfield, but for Dana Holgorsen and the offense, Sklyer Howard needs to play well. He's thrown four interceptions to just three touchdowns over the last two games, which is his worse two-game stretch this season, but expect the senior to produce at a high level in his last true road game. One thing that tilts in WVU's favor is the Cyclones defense surrendering 29 points per game to opponents this season.
On the other side of the ball, an otherwise stellar defense struggled to slow Oklahoma as they hung 56 points on the Mountaineers. Tony Gibson's unit has held opponents to 24 points a game, good for 44th in the country. Without the OU blip on their resume, the "DAWGS" have only given up 30 points two other times this year (BYU & OKST).
West Virginia has two games left on their schedule, but Iowa State has just the Mountaineers remaining. Expect a nice showing from the Cyclones on senior night, but don't plan for the Mountaineers to just roll over. I've read a lot this past week about WVU. They checked out after the Sooners blowout. They'll lose their final two games. I don't expect them to even show up! What are they even playing for?
This. Is. All. Garbage.
They have a chance to get to 10 wins, something a Dana Holgorsen-led team hasn't accomplished since his first year in Morgantown.
It all starts with a win at Iowa State on Saturday, with the Mountaineers finishing their regular season at home on Dec. 3.
More from Hail WV
This article originally appeared on