WVU Football: Do You Remember When…Kevin White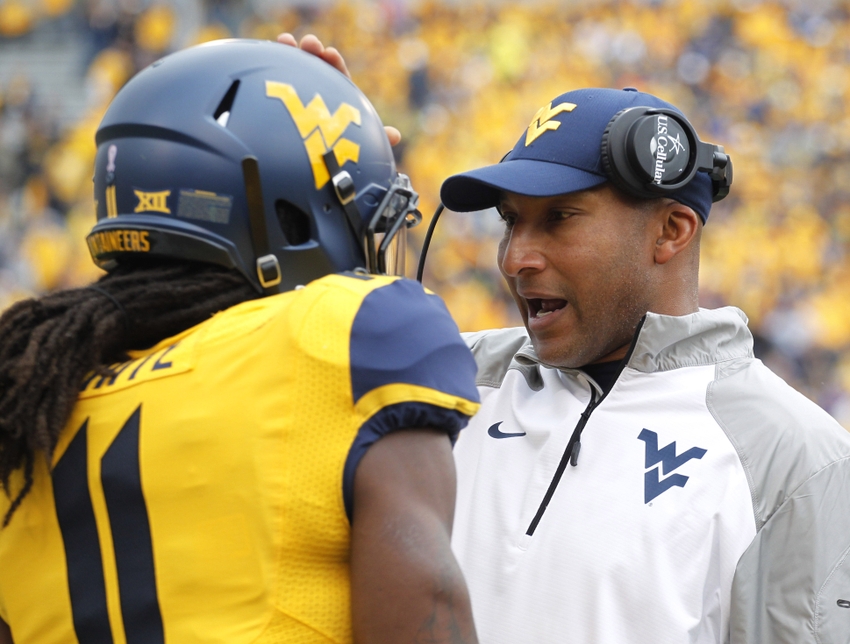 In 2014, Kevin White was an All-American wide receiver for the WVU Football team. He caught 109 passes for 1,447 yards and 10 touchdowns. These statistics caught the eyes of many NFL scouts, and the Chicago Bears picked the Mountaineer 7th overall in the 2015 NFL Draft.
He ranked third in the country in catches that year (first in the Big 12), sixth in receiving yards (second in the Big 12) and had the fifth-most touchdowns in the conference with ten. Not many expected this type of leap in production from White, as he only posted 35 catches, 507 yards and five touchdowns his first season on campus. Let's take a gander at just how White arrived in Morgantown.
Kevin White was a product of Lackawanna College in Scranton, Pa. – a junior college program with about 1,500 enrolled students.These are great stops for out-of-high-school football players who didn't have the grades to go Division I, or simply didn't receive those big-time offers. It's a place to attend classes, stake your claim in the classroom, and hopefully catch the eye of D-I scouts. During White's final season with the team, he caught 36 passes for 535 yards and six touchdowns – then came the Division I offers.
He chose WVU because it was close to home, but also because of the production Tavon Austin and Stedman Bailey had put forth under coach Dana Holgorsen. He thought being in Holgorsen's Air-Raid attack, he could rival production of those former 'Eers.
White's best single-game totals came at Maryland in 2014. He caught thirteen passes for 216 yards and a score in WVU's 40-37 win.
He would top those 13 catches weeks later against Texas, when he hauled in 16 passes for 132 yards. He didn't score in that contest, and WVU lost, 33-16.
In seven of the ten career games White didn't score a touchdown, his team lost. A weird stat, but a very telling one for his two seasons on campus. Who would've thought that keeping a team's best player out of the endzone was a good recipe for success?
Kevin White scored 15 touchdowns during his two-year stint in Morgantown, and ten of those came during his senior campaign. Clint Trickett was the main quarterback for the Mountaineers that season and only threw 18 touchdowns to his ten interceptions. Skyler Howard played five games that year in relief of Trickett, and threw eight touchdowns of his own.
Trickett was an average-at-best college quarterback. Imagine the type of numbers White could've racked up with Geno Smith slinging him the ball.
White did it every way imaginable for a wide receiver, too; he turned screens into 60-yard gains, he'd blow past defenders with his amazing speed, he'd even high-point the ball in the endzone versus a double team to come down with the catch. Many players have played wide receiver at West Virginia, but very few did it the way White did. His brothers Ka'Raun and Kyzir, a wide receiver and a safety, followed their older brother's footsteps and are currently on the West Virginia Mountaineers football team.
More from Hail WV
This article originally appeared on