WVU Football: Bowl Game Possibilities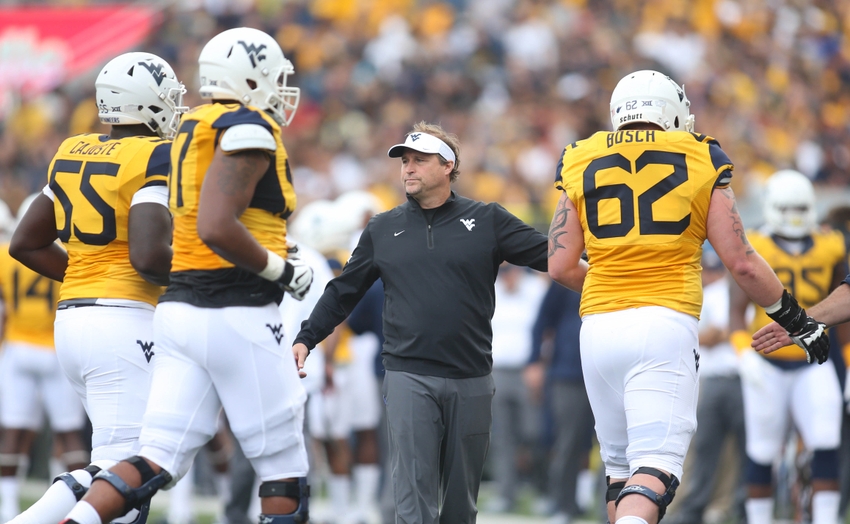 The WVU Football team is currently 8-2 and in third place in the Big 12. There's no shot at the College Football Playoffs, but six wins qualifies a team for a bowl game, so at least the Mountaineers can hang their cap on that. Let's take a look at some of West Virginia's possible bowl game destinations.
The College Football Playoff Committee is tasked with choosing the four teams that are most deserving of a playoff shot. Two of the New Years Six bowls are reserved for the CFB Playoffs (Fiesta  & Peach Bowl are the two semifinal games this year – they rotate with the games in the following sentence annually), while the committee selects the other teams to play in the other big-name bowls. The Rose, Cotton, Sugar and Orange Bowls are the four most sought after invitations after the CFB Playoffs. These four bowls take the best teams not in the playoffs.
The Rose Bowl: Big Ten vs. Pac-12.
The Sugar Bowl: Big 12 vs. SEC.
The Orange Bowl: ACC vs. Big Ten/SEC/or ND.
The Cotton Bowl: best two at-large bids.
Dana Holgorsen has led his Mountaineers to four bowl games in five years, and this year will make it six. The biggest bowl victory he has on his resume is the 2011 Orange Bowl, a game the Mountaineers blasted the Clemson Tigers, 70-33.
According to CBS.com's bowl game predictions, the Mountaineers are slated for a possible matchup against Colorado in the Alamo Bowl. Last year, West Virginia played and won in the Cactus Bowl versus Arizona State. The Liberty Bowl and Texas Bowl are also two possible landing spots for the Mountaineers, as they usually invite one Big 12 team.
The date of a bowl game can tell you just how important that game is to non-fans of playing teams. The later the date, the more prolific the matchup. All three of the Mountaineers possible bowl games are after Christmas, but before the New Year.
For Holgorsen and the Mountaineers to improve on this outlook, they'll need to win at Iowa State and against Baylor in their final two weeks of the season. If they win out, it'll be the second time in Holgorsen's Mountaineer tenure that his team has double digit wins, matching his first season when they finished 10-3.
More from Hail WV
This article originally appeared on