WVU Football: Big Plays Critical at Iowa State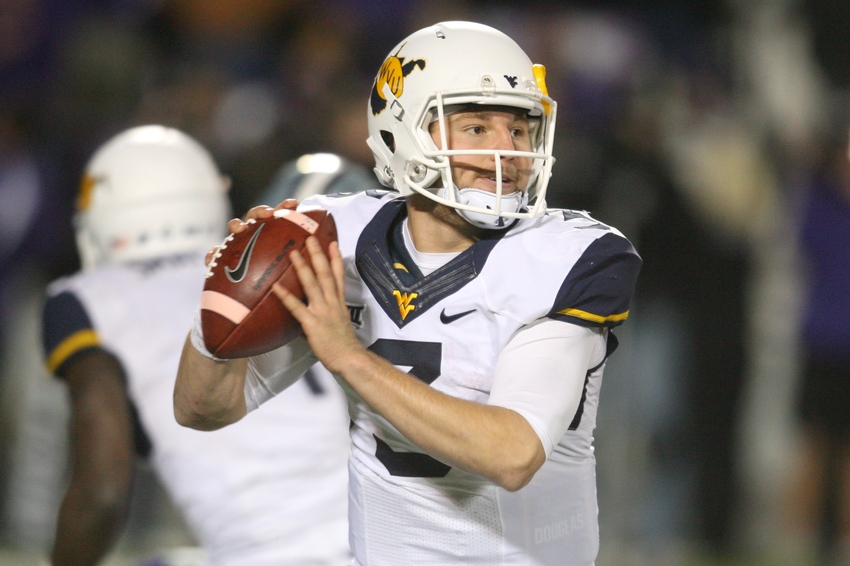 The WVU football team bounced back from a loss in good fashion against the Iowa State Cyclones (3-9). The visiting Mountaineers (9-2) were tested early, but overcame every challenge in their way.
Skyler Howard played an excellent game against the Cyclones, going 12-21 for 330 yards and five touchdowns. He hooked up with Shelton Gibson only three times, but two went for scores; a 71-yarder and a 40-yarder. Freshman Marcus Simms was on the receiving end of a beautiful 48-yard pass from Howard that also reached pay dirt.
While Howard ran for 48 yards, it was true-freshman running back Martell Pettaway that stole the show. He rumbled for 181 yards on 30 carries and scored a touchdown, with his longest run being 23 yards. Howard found his young back in the passing game too, connecting on a 25-yard play through the air.
The offense wasn't the only group that played well, though.
Tony Gibson's defense forced five turnovers (three fumbles, one pick and a turnover on downs) and didn't surrender a single touchdown. Four redzone field goals (and an early kickoff return) were the only points Iowa State could muster, resulting in 19 points.
Rasul Douglas forced a fumble after a Cyclone running back broke free down the sideline, resulting in a Mountaineer recovery. Later, he was fortunate enough to be in the right place at the right time, catching a tipped-pass that fell right into his lap.
With the Mountaineers 49-19 victory over the Cyclones, they'll have an opportunity to get their tenth win of the season against Baylor on Dec. 3 in Morgantown – something they've yet to accomplish in their short time in the Big 12. This regular-season finale will be the last game at Milan Puskar Stadium for the senior class of 2016.
More from Hail WV
This article originally appeared on