Wolfpack plan: Keep moving forward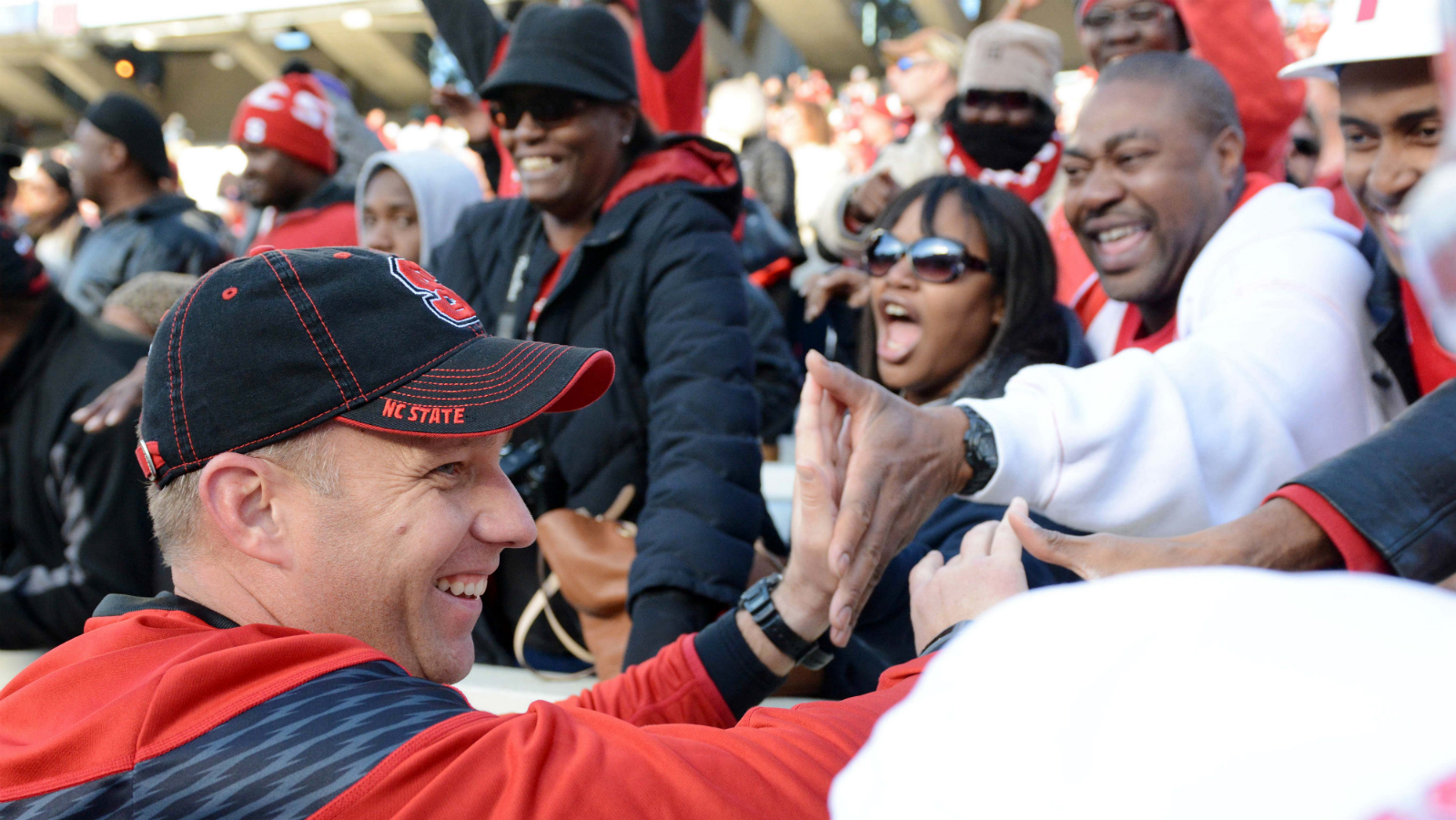 Keep moving forward one yard at a time. That's the plan for N.C. State third-year coach Dave Doeren and his Wolfpack as they head into the 2015 season.
N.C. State struggled in Doeren's first season with the Wolfpack, as the team finished the year with a 3-9 overall record and failed to record an ACC victory.
In 2014, N.C. State showed progress, going 8-5 (3-5) while managing to put a scare into a then-ranked No. 1 Florida State team at Carter-Finley Stadium.
The goal going into Year 3: Keep the chains moving.
"We were better than we were a year ago, and that's kind of my deal, to keep improving as a program," Doeren was quoted as saying during a Wolfpack Club Meeting by the Citizen-Times.
"If we go from eight wins to nine or even to 10, that's progress."
That progress was on full display last season, as the Wolfpack won four of its final five games. N.C. State will return 14 starters from that team, including quarterback Jacoby Brissett, who threw for 2,606 yards and 23 TDs in 2014.