Wofford vs Ole Miss live stream: Watch Terriers vs Rebels online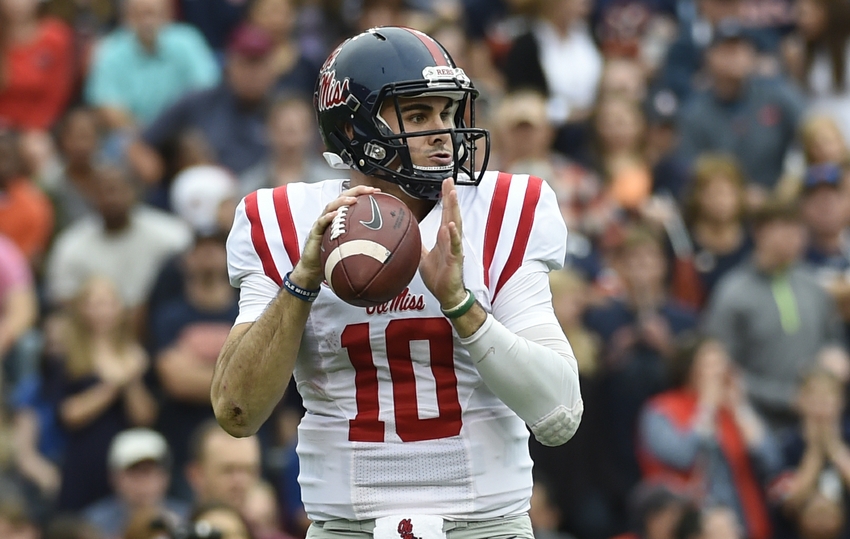 Here is how you can watch the online live stream of the matchup between the Wofford Terriers and the Ole Miss Rebels.
It was a night of highs and then the ultimate low for Ole Miss on Labor Day against Florida State. A 28-6 lead was quickly erased by the Seminoles due to Rebel turnovers and an increasingly exhausted defense due to offensive ineptitude. By the end of the game, victory belonged to the better team, Florida State.
Ole Miss returns home to the newly expanded Vaught-Hemingway Stadium, for their home opener against FCS team Wofford, and will be looking to get into the win column and reassess where they sit on defense after the season ending knee injury of starting cornerback Ken Webster. It will be a much needed game for the offense to continue to gel in anticipation for the game against Alabama next Saturday.
Wofford won its season opener against Tennessee Tech last Thursday, 21-7. Wofford is a team that sticks to running the football, as evidenced by their 346 yards rushing against Tennessee Tech. The Terriers will look to test the stout Ole Miss defensive line and the young linebacking corps to get the ground game going. Wofford will throw the ball and it will be up to the Ole Miss secondary to do better against the pass than they did against Florida State.
Ole Miss quarterback Chad Kelly will look to shake off his 3 interception performance (one was not his fault) by proving that the offense can play mistake free football. They have to do it now if they want any chance of beating Alabama for the third year in a row. The running game will also be vital for Ole Miss. Running back Akeem Judd has to show that he can break the big runs and get to the edge when needed. Wofford defense will be tasked with slowing down an offense that, when running efficiently, is close to impossible to stop.
The Rebels defense will need to show improvement in the passing game. Wofford does't throw much, but when they do the secondary has to show improvement from game one. With Wofford mostly running, the defensive line has to stay disciplined or they will get gashed for big runs.
Here's how to watch Saturday's matchup between Wofford and Ole Miss:
Date: Saturday, September 10, 2016
Start Time: 4 ET
Location: Oxford, Mississippi
Venue: Vaught-Hemingway Stadium
Spread: Ole Miss -40
Over/Under: 58.5
TV: SEC Network
Live Stream: WatchESPN
Ole Miss, players at least, will be beginning to start looking to the Alabama game next Saturday but they still have to play Wofford this Saturday. Ole Miss will win and they will have a chance to improve on some of their short comings as well as try new things on defense to make up for injury. Wofford is the game the Rebels need right now after the letdown against FSU.
Ole Miss has a chance to breathe this week, then prepare for Alabama. The Rebels won't sleep on Wofford, but the talent difference between the two gives Hugh Freeze's Rebels' the advantage.
This article originally appeared on