Wisconsin vs Michigan State Live Stream: Watch Badgers vs Spartans Online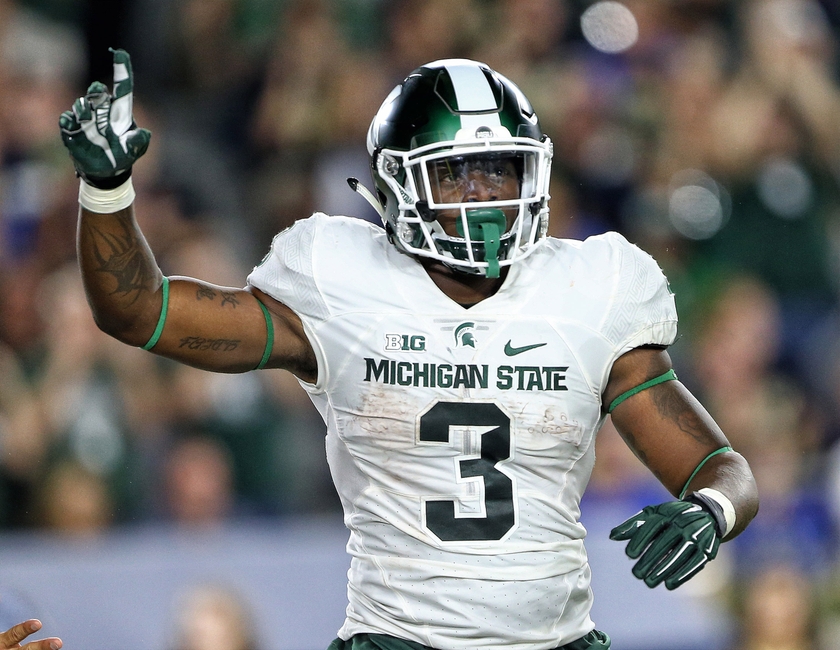 #11 Wisconsin versus #8 Michigan State in a battle of the Big 10.
Wisconsin Badgers will be trying to make a statement when facing the Spartans of Michigan State. The Badgers take their undefeated record (3-0) on the road to Michigan who also is have not lost a game, but are only two games into the season.
Wisconsin has not had an easy road in either of their games. They defeated the LSU Tigers who ranked #5 at the time 16-14 but punished the Akron Zips 54-10. Last week, it was another close contest as the defeated the Georgia State Panthers 23-17. The Panthers had a 17-13 lead more than halfway through the fourth quarter when the Badgers scored the go-ahead touchdown and winning touchdown.
For Michigan State, the Spartans have handled their two wins very well. They defeated Furman 28-13 and #18 Notre Dame 36-28. The game was not as close as the score seems. The Spartans had a 36-7 lead with just over three minutes to play in the third quarter.
This week these two teams will face off for the first time in four seasons. The last time these two team met in 2012, Michigan State won in overtime. In 2011, these teams met twice. The first game saw Michigan State win on a Kirk Cousins Hail Mary, but Wisconsin returned the favor by winning the Big 10 championship. Overall these two teams have met 52 times and the Spartans have a 30-22 win advantage.
This should be an all out war between both teams. For Wisconsin, they have not been an explosive team. The only game they put up some good points was against Akron. Now, they will have to go without senior running back Corey Clement could miss another game with his ankle injury. Bad news considering that the Badgers are a running team.
One question needs to be asked is who will be Wisconsin's starting quarterback? Bart Houston was pulled from the game against Georgia State last week and replaced by freshman Alex Hornibrook.
"Both have to be ready to play, to be sure," head coach Paul Chryst said. "I'm positive of that. Both have to go. I told them there are going to be games where they're both going to play.
Michigan State will rely on both L.J. Scott and Gerald Holmes to do their damage. Their offensive line is no joke either and both have outstanding defensives. Also, the Spartans could test the resistance in Wisconsin's defensive secondary. The Badgers got sliced up by Georgia Southern quarterback Conner Manning for 269 yards and a touchdown. He was also able to connect on 69 percent of his passes.
Tyler O'Connor has more talent than anything that Wisconsin has faced, and they are going to need to pay particular attention to wide receivers RJ Shelton and Monty Madaris.
Date: Saturday, September 24
Start Time: 12:00 p.m. ET
Location: East Lansing, MI
Venue: Spartan Stadium
TV: Big Ten Network
Live Stream: BTN2Go
The Spartans are favored by 3.5 points at home and the over/under is 41, so this should turn into a low scoring game. Watch for Michigan State to control the tempo, and not allow much out of the Wisconsin offense, especially if Clement can't go. In the end, I see the Spartans winning 24-20
This article originally appeared on