Wisconsin returns Michigan State fumble 63 yards for touchdown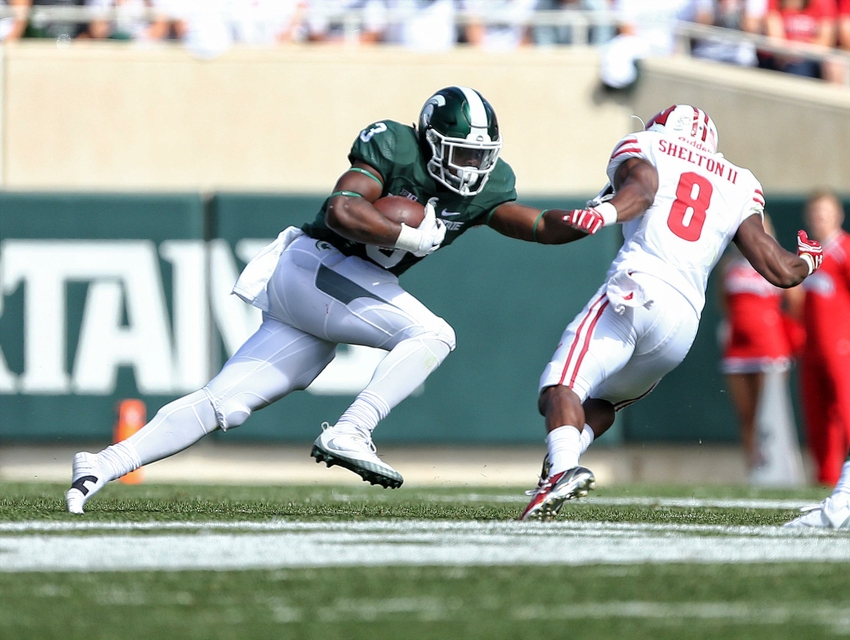 The Wisconsin Badgers are trying to pull off a big win over the Michigan State Spartans thanks to big plays like this one.
One of the biggest games on Saturday was a Big Ten showdown between the No. 11 Wisconsin Badgers and No. 6 Michigan State Spartans. However, the Spartans weren't looking great for the majority of Saturday's game.
The Spartans were trying to even up the score on the opening drive of the second half of Saturday's game against the Badgers. Driving into Badgers territory down 13-6, the Spartans handed the ball off to LJ Scott.
Scott thought that he was going to get the first down, but instead the ball popped out and wound up in the hands of Leo Musso. Musso then grabbed the ball and took it 63 yards for a huge touchdown to go up 20-6 early in the third quarter.
You can watch the entire play in the Twitter video below.
Many analysts were expecting the Spartans to come away with a big win on Saturday against the Badgers, especially after the way they handled the Notre Dame Fighting Irish last week. However, Wisconsin was able to wear the Spartans down, at least early on to take a strong two possession lead.
The Big Ten is one of the more competitive conferences in the nation, and the Badgers are starting to look like a serious contender after a first half showing like this one against the Spartans. Things won't get much easier after this week, however. The Badgers take on Michigan, Ohio State and Iowa in their next three games.
This article originally appeared on