Wisconsin Football: The Man Behind the Badgers Defense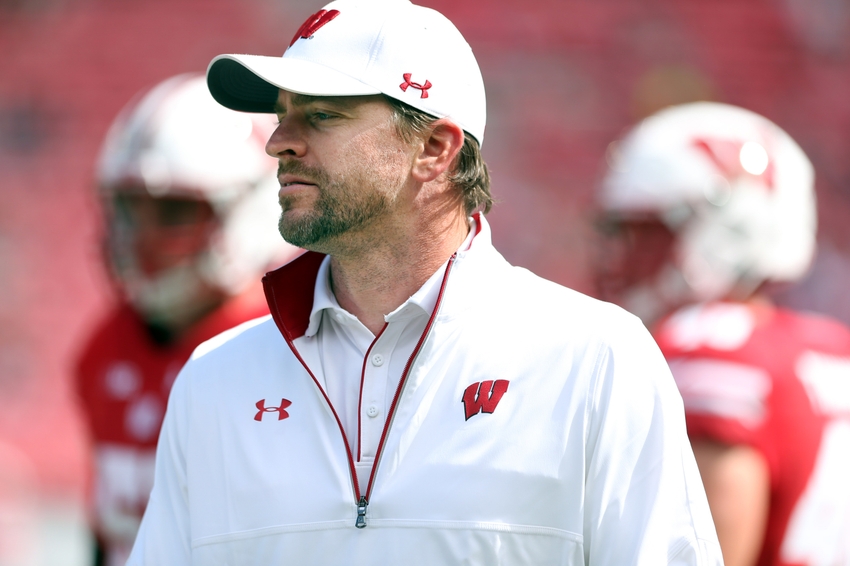 Justin Wilcox: The Leader of the Wisconsin's Nasty Defense
When Dave Aranda left after last years Holiday Bowl, the Wisconsin Football program seemed to be at a lost. The leader of a dominate defense gone, and question marks started to circulate. In looking to fill the void, one name constantly floated around Head Coach Paul Chryst's social circle. That name was Justin Wilcox.
Chryst reached out to Wilcox shortly after Wisconsin's Holiday Bowl victory over USC, where Wilcox formally coached. Wilcox was let go before the Bowl game after a Pac-12 Title Game loss to Stanford. For whatever reason, USC fans were ecstatic. Head Coach Clay Helton was praised after the move. USC fans even had a fire Justin Wilcox webpage. But for the Badgers, timing couldn't have worked out any better.
USC is now 1-3 and the defense is allowing a whooping 29.25 points per game, LSU 2-2 and the program is now struggling after they fired Head Coach Les Miles, and many defensive recruits have began to decommit. For some, maybe the grass isn't as green as it looks on the other side, but for Wilcox and the Badgers the relationship is clicking on all cylinders.
It was hard to believe that the Badgers defense would be better than last season after losing guys like Joe Schobert and Michael Caputo, but Wilcox has stepped in and taken this unit to another level. The Badgers defense works together flawlessly. One big cohesive unit, always seeming to be in the right place at the right time.
With two wins over top ten teams in the first four weeks, a lot of the credit has gone to Wilcox's leadership. They've been described as 'stingy' and 'nasty' by the National media. Not usually a word you want, but for a football defense its considered the highest compliment. Wilcox and his unit work great together, preaching attention to detail and knowing your role.. "I'm not going to reinvent the wheel here, i'm just going to continue to build on the foundations." Wilcox said. It certainly has worked so far, and the Badgers defense has thrived under his coaching, and will have to continue in the coming weeks against more high powered offenses.
More from Badger of Honor
This article originally appeared on