Wisconsin Football: Paul Chryst Named Big Ten Coach of the Year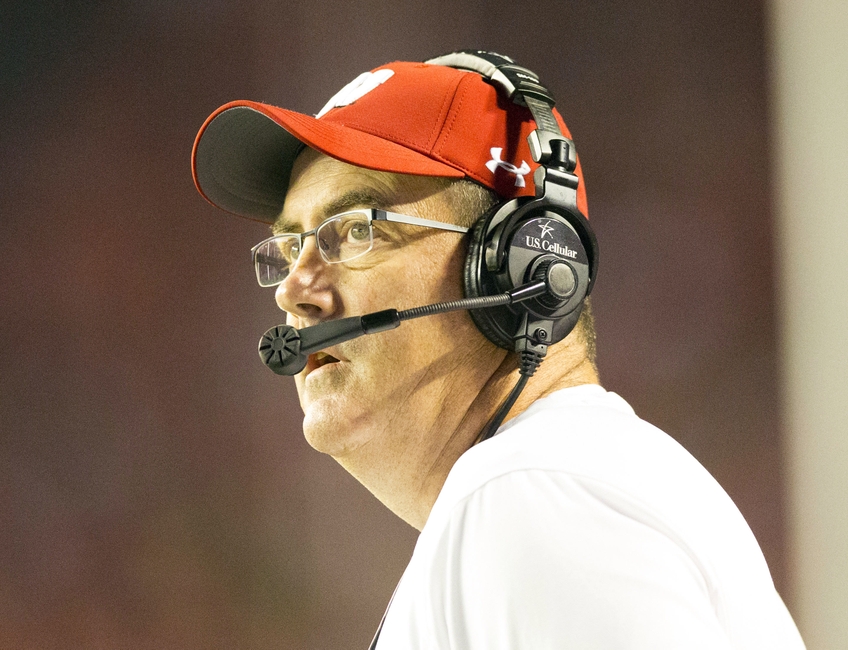 Chryst Continues On Impressive Start, Wins Big Ten COY Honors
Wisconsin Football continues to rack up the list of accomplishments on the 2016 season as Head Coach Paul Chryst was named Big Ten Conference Coach of the Year, announced by to league on Tuesday afternoon.
Coach Chryst is in his second season as Head Coach of the Wisconsin Badgers. In his time he has posted back to back ten win seasons as he ended the season last year at 10-3, and has already gotten back to a 10-2 record heading into this weekend's Big Ten Championship game.
More from Badger of Honor
Coming into the season the Badgers were not expected to do much better than a 7-5 season according to most experts in the National Media. A large part of that due to the gauntlet of a schedule that the Badgers had early in the season. Wisconsin conquered the challenge as they defeated three top ten teams, and lost two top five games by a 7 point margin.
Despite all that was thrown at them with the schedule, and a large amount of injuries in the middle of the season the Badgers were still able to rack up ten wins, win the Big Ten West (Which they were predicted to finish 3rd) and clinch a spot in this years Big Ten Title game in Indianapolis.
Chryst may be a man of few words, but he's well on his way to an impressive coaching career at Wisconsin. When introduced at UW, Chryst called this his dream job, and he is certainly making the most out of the opportunity. With a 20-5 mark, Paul has made strides to take Wisconsin Football to the next level since coming back to Madison.
Chryst is the first to win the award since 2006 when Bret Bielema was chosen. The award is voted on by the fellow Big Ten coaches in the league.
This article originally appeared on