Wisconsin Football: Badgers Prosper From Saturday Madness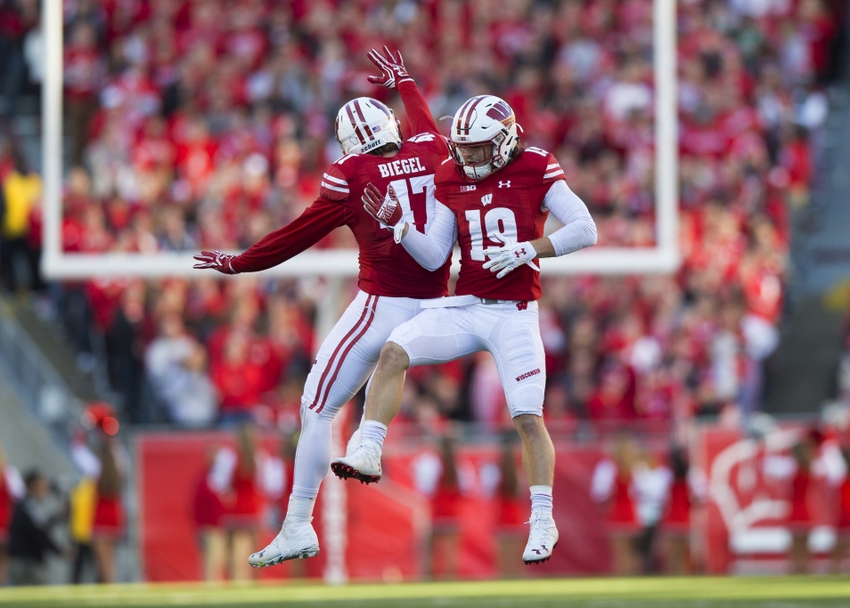 Badgers Come Away as Big Winner from Saturday's Hysteria
There's always that one Saturday in November. One that flips the College Football landscape upside down. One that creates mass hysteria. One that makes each and every fan become an expert in debate on why their team should be ahead of another. One that can turn a clear picture very, very muddy. That Saturday, was this past Saturday. We wondered when it would finally arrive, and when it finally did, we were all left with a bunch of pieces to try and put back together.
There were big winners on Saturday, and there were big winners. But was there a bigger winner than the Wisconsin Badgers? You could debate a few, but nobody seemed to benefit much more than Wisconsin football. The 2, 3, and 4 teams all fell in front of the Badgers, while Wisconsin rolled through Illinois.
It wasn't just a win for Wisconsin, it was a dominating victory. Anyone who still doubts the Badgers were forced to once again eat crow as Wisconsin rolled, especially on the defensive side. They didn't struggle against a lesser opponent, or look flat, they came out and took care of business in a big way and let the rest take care of itself (Continued Below).
The results on Saturday essentially guaranteed one thing, the winner of the Big Ten is in the College Football Playoff. With four teams likely landing in the Top Ten this week, its clear that whichever team hangs on to come out on top will be playing on the biggest stage of them all come January. The only argument the Big Ten will have is if they could possibly get a second team. I don't quite see it yet, but we have a long way to go in these last three weeks.
With so much madness going on, its a reassuring thing to know you have the ability to control your own destiny. Win your remaining games, and you'll be rewarded for it. Wisconsin will likely be ranked 6th in the new CFP Poll Rankings according to our insight( Top Ten Below) , but we've seen more shake up than we've expected before. The benefit is that Wisconsin will have an additional opportunity at one other Top Ten team if they win out in the regular season. The Badgers no longer need to rely on others results to make their case. Win and they're in, a reassuring quality to have in late November.
Predicted College Football Top Ten Rankings
1. Alabama
2. Ohio State
3. Louisville
4. Michigan
 5.Clemson
6. Wisconsin
 7. Washington
8. Penn State
 9. West Virginia
10. Oklahoma
More from Badger of Honor
This article originally appeared on